Henley Rowing Club triumph at the British Rowing Junior Championships
The sun finally shone on the British Rowing Junior Championship as Henley Rowing Club won the Victor Ludorum.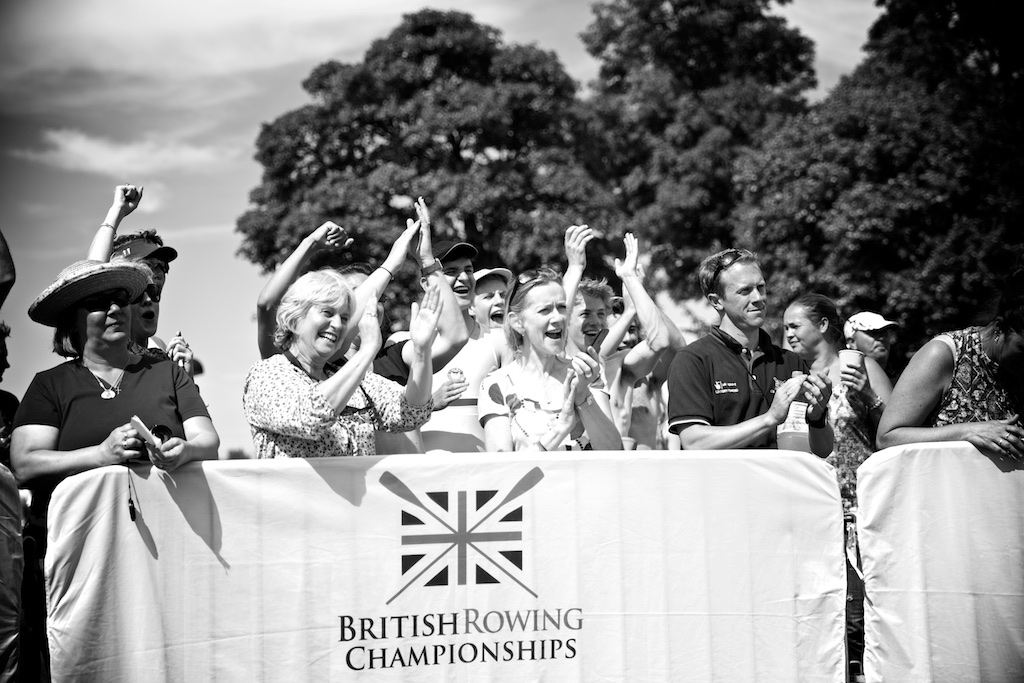 For the first time in the Junior Championships' history, the event expanded to a third day, beginning on the Friday with the inaugural J14 omnium event. The omnium saw rowers complete a variety of skills tests alongside side-by-side racing. The skills tests ranged from standing in a boat and turning 360 degrees, to competing in backing-down races. With a team of volunteers and GB Rowing Team coaches, just under 200 scullers were able to make their way around the lake with only 13 capsizes! The scratch quads, which concluded the day's events were a particular highlight as rowers were mixed together to create new crew combinations for a 750m race. Skills were tested and new friendships were formed through this unique event.
Saturday promised a full day of racing but was unfortunately hampered by high winds. After a large time trial in the morning, racing was suspended after only a few of the first side-by-side races had made it down the course. Action resumed later in the evening with races reformatted from heats to time trials for the crews who were still yet to race. This allowed everyone to be allocated a semi-final for the next day.
Sunday delivered on all counts – racing, weather and fun. From start to finish, parents and spectators were treated to committed, excited and gutsy racing from all crews. There were many outstanding performances particularly from Lady Eleanor Holles School Boat Club in the Women's J18 Coxed Eights, and Aberdeen Schools Rowing Association edging Hampton to victory in the Open J18 Coxed Eights – the final race of the day. Their desire to win mirrored that of all the volunteers and staff who were part of making this an awesome event.
Jim Harlow, Chairman of the Regatta said after the event: "It has been a wonderful weekend of racing from all competitors, displaying their speed and skill on Friday and some true grit in the regatta racing. It was great to see so many happy faces. I am already looking forward to next year's Junior Championships."
Thanks to Visit Sarasota County for supporting the event.
For full results please visit: http://britchamps.org/spectators/results-archive/results-2016-juniors