England Crews at #HIR2016
This weekend, the England Rowing Team will be joining Wales, Scotland and Ireland in Cardiff Bay, Wales for the annual Home International Regatta.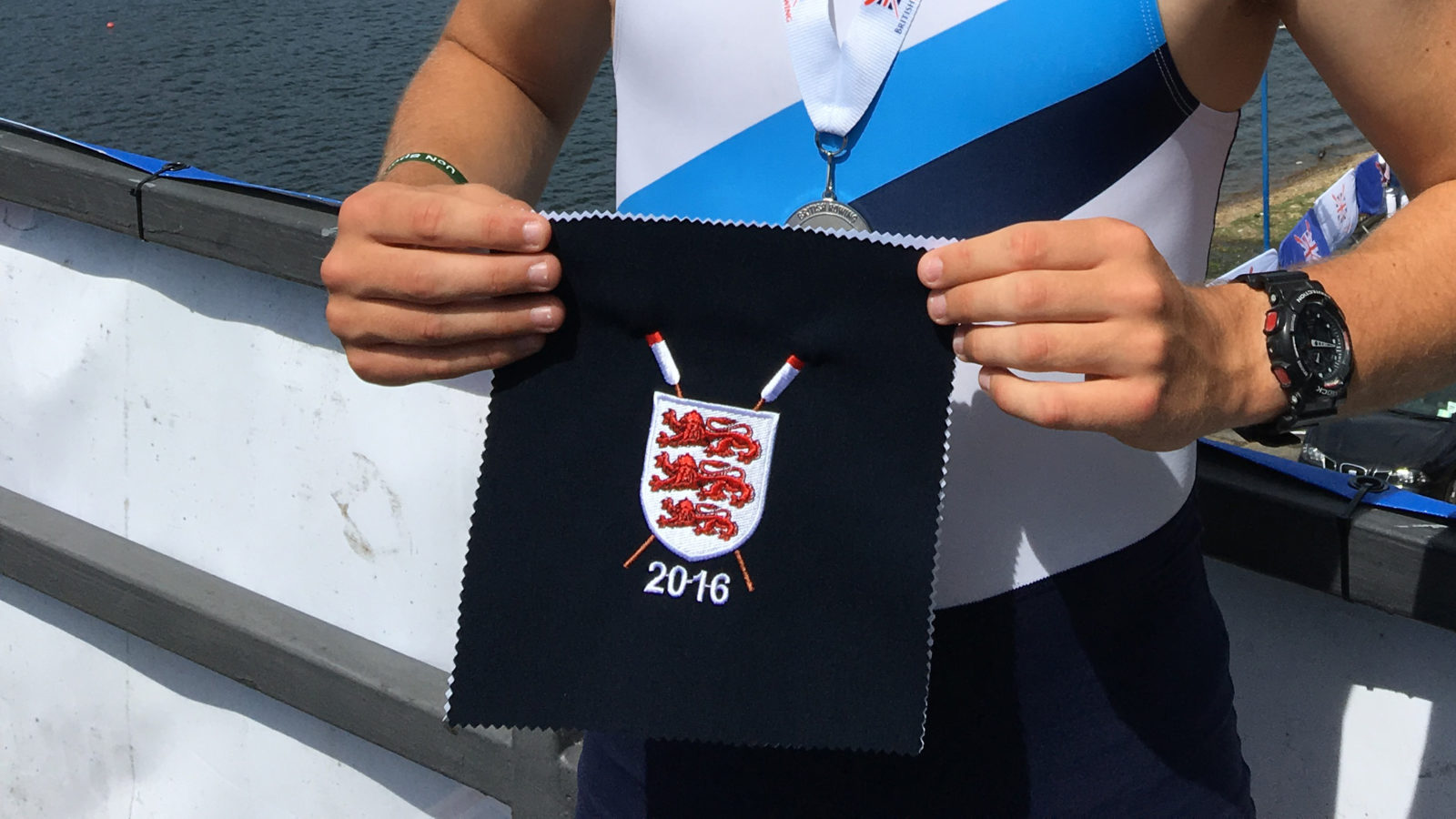 Rowers from across England will be representing their country as they battle it out to be crowed champion.
Here is Welsh Rowing's guide to #HIR2016:
For some rowers, the England Team is a pathway to the GB Rowing Team, including Charlotte Taylor who won for England in 2014 and has now been selected to go to the Olympics in Rio 2016.
The England Team will be managed by Mark Calvin, who was appointed to the position earlier this year. He is supported by Assistant Team Manager, Tim Liversage.
Crew list for the England Team can be found below.
Men's Crews
Men's Single
Sebastian Devereux
Men's Lightweight Single
Sebastian Matthews
Men's AS Single
Scott Jones
Men's Pair
Nick Parnell
Dom Parnell
Men's Lightweight Double
Jack Keech
Rob Hogan
Men's Lightweight Pair
Lachie Ives
Ashley Cowley
Men's Double
Dave Bell
Seb Deveraux
Men's Coxless Four
Tim Woodman
Damien Bradley
Dave Hopkins
Tom Selby
Men's Coxed Four
Cledwyn Ellison
Jonathan Broadest
Andy Warren
Pete Robinson
Cox: Adele Hing
Men's Eight
Tim Woodman
Damien Bradley
Dave Hopkins
Tom Selby
Cledwyn Ellison
Jonathan Broadest
Andy Warren
Pete Robinson
Cox: Adele Hing
Women's Crews
Women's Single
Flo Pickles
Women's Lightweight Single
Camilla Plumb
Women's TA Single
Sophie Brown
Women's Lightweight Pair
Maribel Vazquez
Rachel Lund
Women's Pair
Vicky Brock
Irene Brits
Women's Lightweight Double
Jade Hubbard
Charlotte Dexter
Women's Double
Zoe Taylor
Laura Meridew
Women's Coxless Four
Maxi Scibor Rylska
Olivia Ambler
Annabel Headley
Anna Terry
Women's Coxed Four
Megan Pickering
Emelia Cole
Nuali Gannon
Georgia Statham
Cox: Megan Neville
Women's Eight
Maxi Scibor Rylska
Olivia Ambler
Annabel Headley
Anna Terry
Megan Pickering
Emelia Cole
Nuali Gannon
Georgia Statham
Cox: Jessica Saunders
Junior Men's Crews
Junior Men's Single
Charlie McMahon
Junior Men's Pair
Harry Nichols
Freddie Allinson
Junior Men's Double
Rhys Coffey
George Crouchley
Junior Men's Quad
Matthew Day
Tom Mortimer
Tom Placidi
Piotr Golawski
Junior Men's Coxless Four
Finlay Gronmark
Ben Smith
Alex Richardson
Jonathan Cameron
Junior Men's Coxed Four
Cox: Scott Cockle
Alex Waller
Lewis Owens
Jared Sheridan
Sam Radvan
Junior Men's Eight
Cox: Scott Cockle
Finlay Gronmark
Ben Smith
Alex Richardson
Jonathan Cameron
Alex Waller
Lewis Owens
Jared Sheridan
Sam Radvan
Junior Women's Crews
Junior Women's Single
Helen Leigh
Junior Women's Pair
Amy Bowman
Milly Dickinson
Junior Women's Double
Lucy Stanhope
Pippa Curran
Junior Women's Quad
Alex Watson
Freya Webb
Zoe Adamson
Rosie Gladding
Junior Women's Coxless Four
Madeleine Orr
Layla Wheeldon
Lauren Edwards
Ellie Thompson
Junior Women's Coxed Four
Liz Haskins
Eliza Cox
Tilly Catlin
Lucy Ryan
Emily Downey
Junior Women's Eight
Madeleine Orr
Layla Wheeldon
Lauren Edwards
Ellie Thompson
Liz Haskins
Eliza Cox
Tilly Catlin
Lucy Ryan
Cox: Greta Harrison