Sinclair and Innes named in men's pair
The names have now been confirmed for the men's pair in Rio and Sam Scrimgeour will be the lightweight men's spare.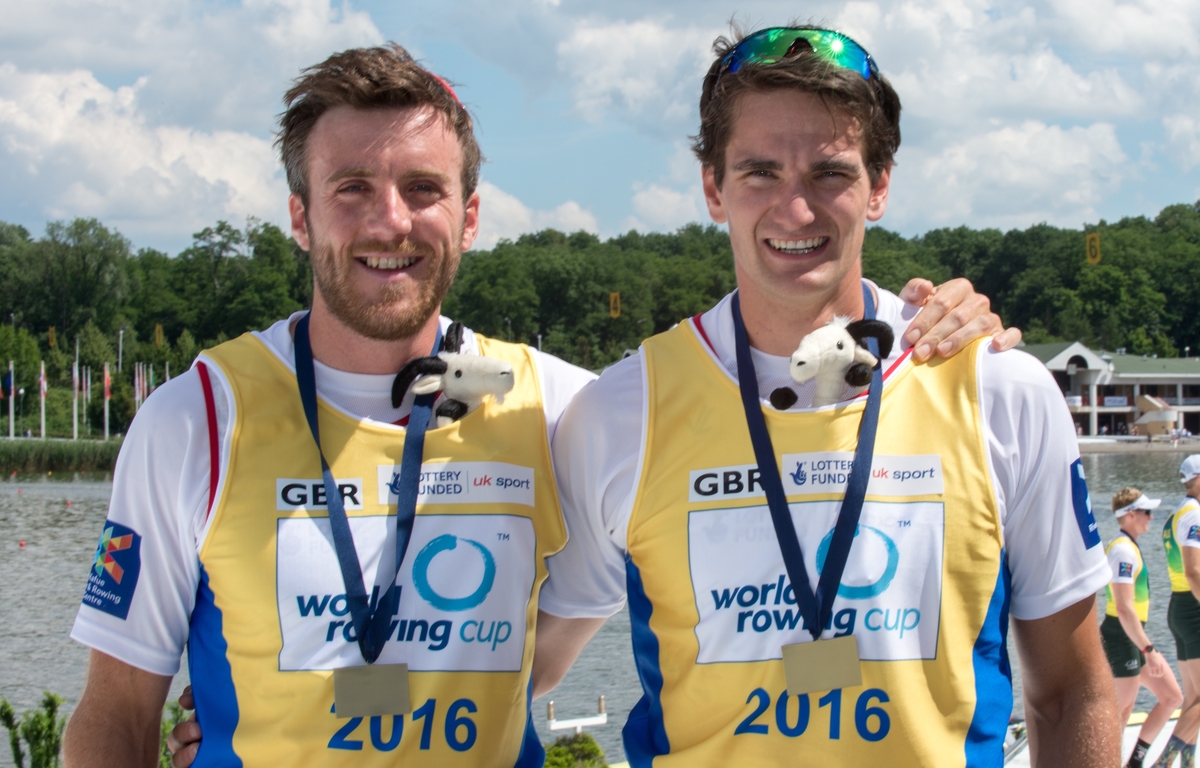 The British Olympic Association has today announced rowing duo Alan Sinclair and Stewart Innes will race as the men's pair at the Rio 2016 Olympic Games.
European Championship silver medallists Sinclair and Innes were earlier this month named in a group of 12 rowers from which the men's eight, pair and two reserves were to be confirmed for Rio 2016.
The Inverness-Henley combination have now been confirmed after a thrilling world cup final in Poznan at the weekend in which they narrowly edged out team-mates Nathaniel Reilly-O'Donnell and Matthew Tarrant to take bronze.
Reilly-O'Donnell and Tarrant will now support the Olympic sweep team, which includes the men's eight – who won world cup silver in Poznan.
A second Scot, Kirriemuir's Sam Scrimgeour, will also travel to Rio as the lightweight men's reserve. This brings the number of named rowers up to 44, from 47 places.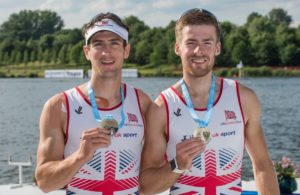 Mark England, Team GB's Chef de Mission, said: "After some tough racing and a strong performance in Poznan last week, I'd like to congratulate Alan and Stewart on being named into the men's pair for their debut Olympic Games at Rio 2016. They add to the already talented line-ups within the rowing squad for Team GB."
Sir David Tanner, British Rowing Performance Director and Team GB Rowing Team Leader said: "I am confident that we have a very strong team being announced already for Rio and the men's pair will be no exception. They raced superbly at the weekend under pressure and can go into our pre-Games camps next week with confidence and their heads held high. The strength in depth of our open men's sweep squad is exceptional and all credit to Reilly-O'Donnell and Tarrant who continue to train and strive with the 10 rowers from whom the men's eight will ultimately be named".
Stewart Innes said: "Everything has hung in the balance for the last few months and finally being selected to race the men's pair for Team GB in Rio is a dream come true. The feelings of elation and relief are overwhelming. We now have a big job in front of us and look forward to the challenge".
Alan Sinclair said: "It's been a very tough few weeks and months, culminating in an extremely high pressure selection race-off at the final world cup Regatta. Competing against other nations is easy, competing against not just team-mates but real mates is probably the hardest thing I've ever experienced. I'm ecstatic that Stewart and I came out on the right side of it in the final but I'm sorry for both Matt and "Noddy" [Nathaniel Reilly O'Donnell] who have to miss out as a result – they are really great athletes and the situation has dampened my enjoyment of the selection somewhat. That being said, the best respect we can pay to them is by going out to Rio and winning a medal. I feel like we haven't shown our potential speed yet and so very much looking forward to the coming weeks' training."
Reigning World and European Champion Scrimgeour is unbeaten this season in the lightweight men's pair.
Earlier this month the bulk of Team GB's rowers were announced. They included Olympic Champions Helen Glover and Heather Stanning, who return to defend their title in the women's pair, while Alex Gregory will also look to defend his men's four gold from London 2012.
Gregory will race alongside Mohamed Sbihi, George Nash and Constantine Louloudis, who were all bronze medallists at London 2012. Both boats won gold in the world cup in Poznan last weekend.
Olympic lightweight women's double scull champion Katherine Copeland will seek to defend her crown in Rio alongside Olympic debutante Charlotte Taylor. Both were World Championship silver medallists last year.
The equivalent lightweight men's double scull will feature London 2012 lightweight men's four silver medallist Richard Chambers with another first-time Olympian Will Fletcher. The duo also won World silver in 2015.
Peter Chambers, Richard's younger brother, will race with his London 2012 silver medal winning crew-mate Chris Bartley in a lightweight four which includes Jono Clegg and Mark Aldred for Rio 2016.  They won bronze in Poznan last weekend.
Zoe de Toledo will cox the women's eight who have already been crowned European Champions and twice world cup silver medallists in 2016. This crew features Frances Houghton who's set for her fifth Olympic Games appearance, while 2013 World women's pair champion Polly Swann will enjoy her first Olympic outing.
Team GB will have a strong sculling squad in Rio with London 2012 bronze medallist Alan Campbell racing in the single scull, while Jonathan Walton and John Collins will contest the men's double scull.
Walton and Collins produced a career best performance at the weekend's world cup, taking silver, while Campbell continued to show a return to form with bronze.
Peter Lambert, Sam Townsend, Angus Groom and Graeme Thomas are set for the quadruple sculls with GB having won world cup men's quad silver in Lucerne three weeks ago.
Open All
Crew List
Olympic named athletes to date:
Men's Four
Mohammed Sbihi
Men's Single
Men's Double
Men's Quad
Men's Pair
Eight, 2 Spares from:
Cox of Men's Eight
Women's Pair
Women's Eight
Olivia Carnegie-Brown
Cox of Women's Eight
Men's Lightweight Four
Men's Lightweight Double Scull
Women's Lightweight Double Scull
Charlotte Taylor
Lighweight men's spare