Masters Row Up A Storm At British Rowing Championships
Flat and calm conditions set the perfect backdrop for some close and exciting racing at this weekend's British Rowing Masters Championships – a welcomed contrast to the Met Office's stormy predictions.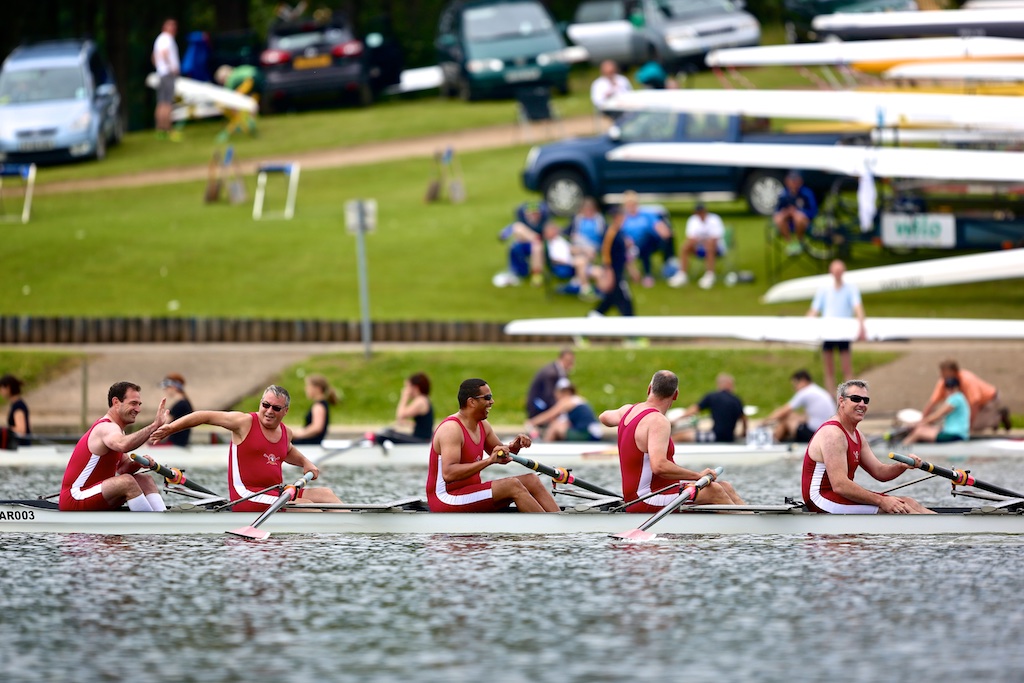 After a record-entry, the level of competition was fierce at the British Rowing Masters Championships 2016. The two day event saw over 1,500 competitors, aged between 27 and 88, take to the water at the National Water Sport's Centre, Nottingham.
Racing over 1,000m meant that there was some fast and close racing, with the photo finish camera playing a vital role in ensuring medals were awarded to the right crews.
"It's our Katherine Grainger moment, we are so delighted to win this event."
Crews travelled from over 100 clubs from across the country, including Star Rowing Club, Bedford, who brought eight crews to the two day event. Caroline Roberts from the W D Nov4+ of Star showed that winning doesn't matter: "I never thought losing would be so much fun!" and Jane Pooley, also from Star, added: "We all had a great time, it is fun racing multi-lane over 1,000m. It really puts the pressure on, particularly when the line seems to come so quickly."
A member of the gold medal-winning C8+ from Marlow Rowing Club shared that "after splashing around for the last 10 years as a crew, we committed to a training programme and now we have won. We will be back next year!"
It was an emotional win from the Mortlake Anglia and Alpha Women's E IM3 Doubles of Louise Pattison and Alice Poole who finally won gold after years of silver:
"It's our Katherine Grainger moment, we are so delighted to win this event."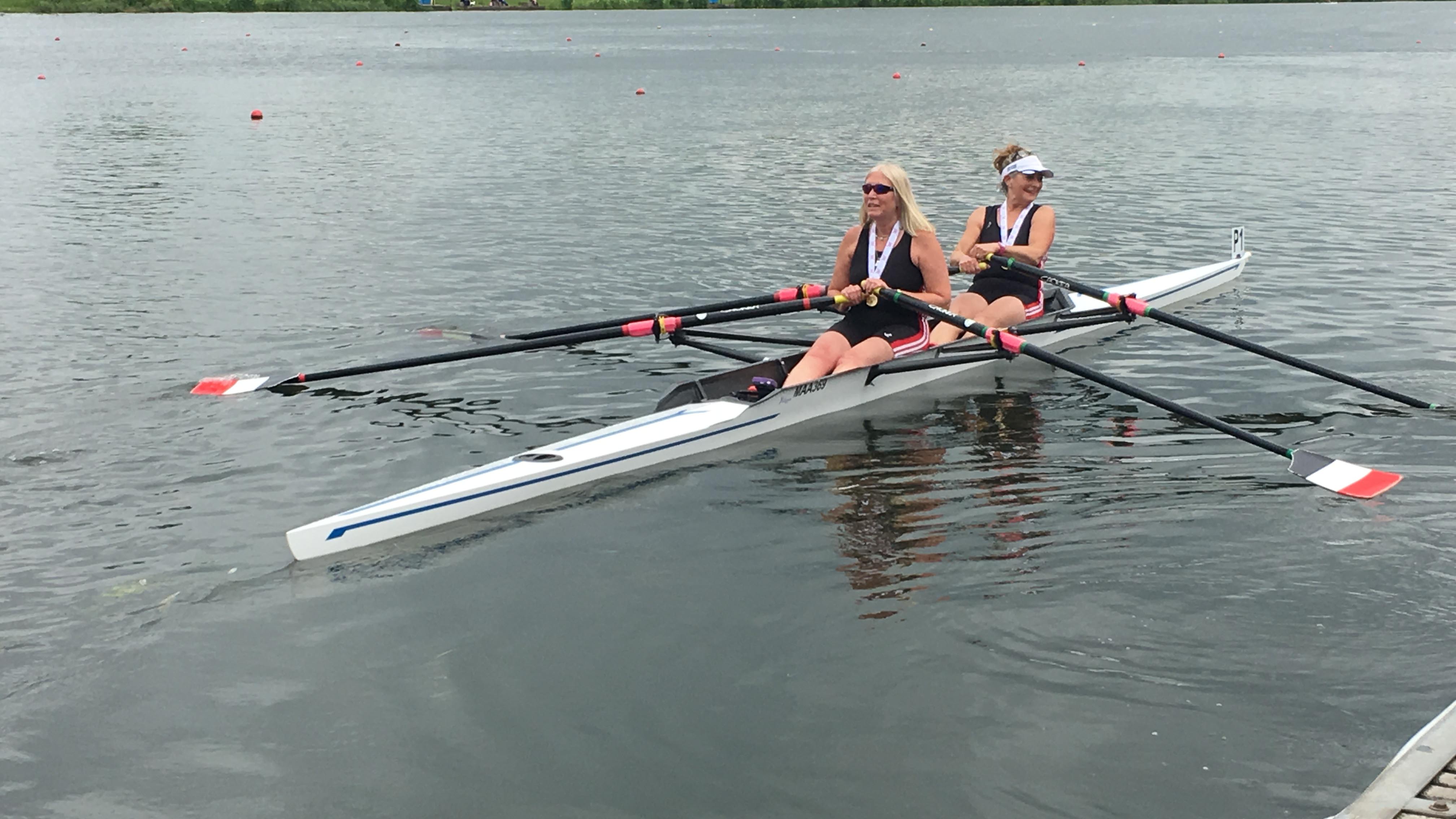 There was also plenty of success for Hexham Rowing Club, a small club on the banks of the river Tyne. Hexham RC won six golds and three silvers at this year's Masters despite flooding and high-water levels stopping them from accessing their local stretch of water in the run up to the Masters Championships.
Club captain Linsley Charlton said, "The British Rowing Masters Championships is becoming a very important event in our club calendar. Last year we had our most successful year ever that resulted in us winning the Adult Sports Team of the Year 2015 at the Tynedale Sports Awards, but this year has surpassed even that!"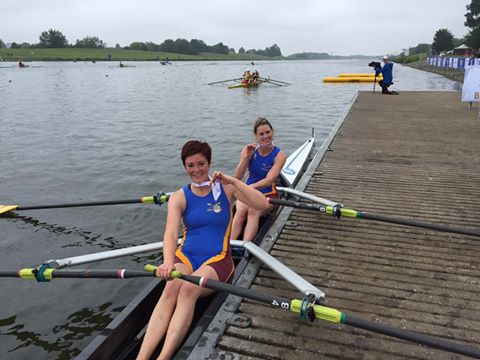 Linsley spoke highly of the event saying: "Excellent organisation, stiff competition and great facilities make it the highlight of our rowing calendar. Thank you British Rowing Masters Championships!"
Wallingford Rowing Club, one of the larger clubs in England, brought 33 crews to the event and convincingly won the Victor Ludorum ahead of Monmouth Club in second and Quintin Boat Club in third. Full results can be found below:
Chris Anton, Chairman of the Masters Championships said: "Thanks to all the crews who entered, as well as to all the volunteers who helped to make this happen. See you next year!"