Henley Women's (HWR) treated spectators
The best female crews from around Britain and beyond descended on the River Thames for the flagship Women's Rowing event of the year over the weekend: Henley Women's Regatta (HWR).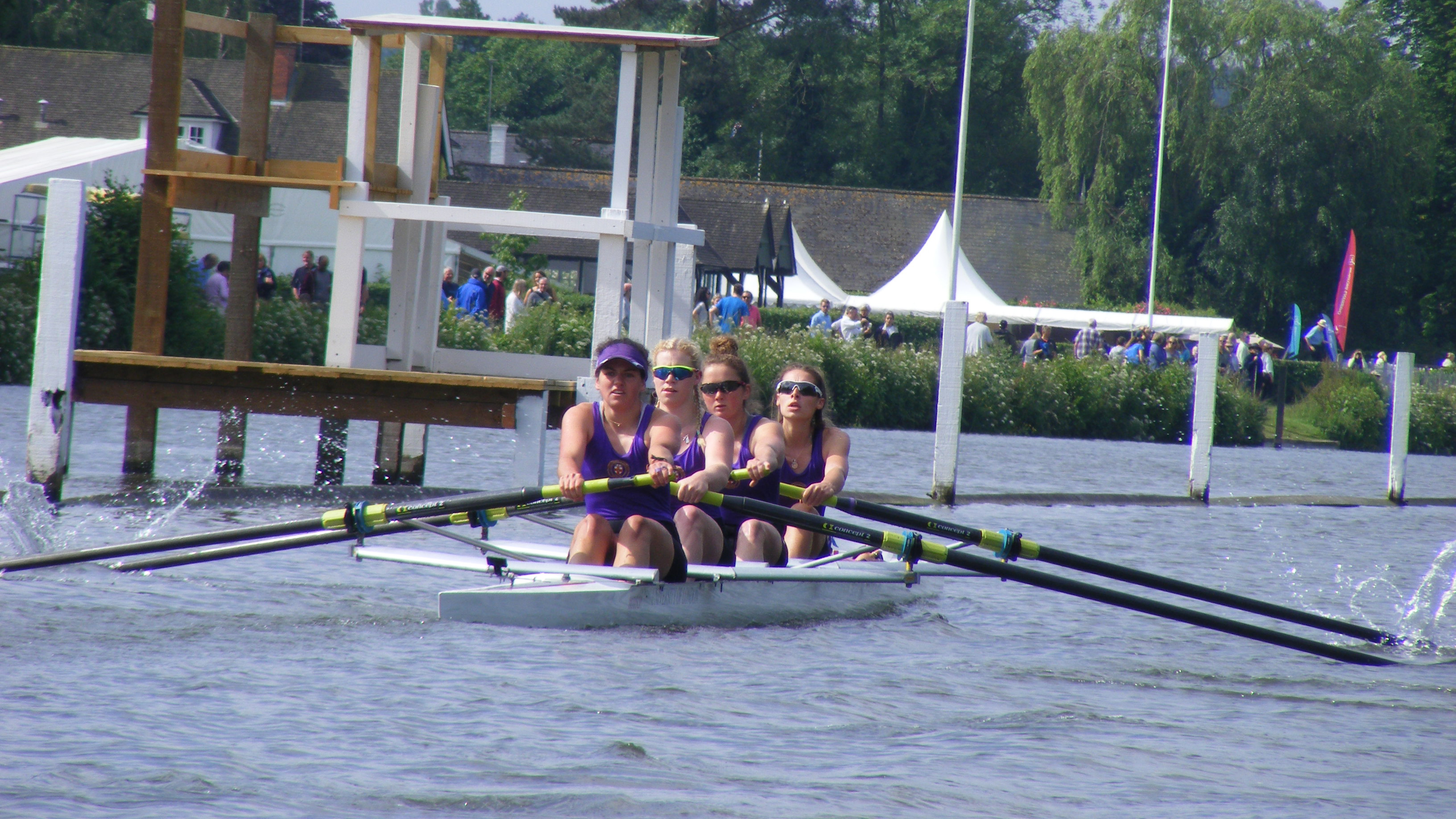 A record number of entries at Henley Women's Regatta treated spectators – both on the riverside and following the live stream –to top quality racing over the three day event.
Qualifiers on the Friday were very well contested and set the standard for some tight racing over the weekend.
Tideway Scullers School – the eventual winners of the Club Eights – faced a Grosvenor Rowing Club (RC) crew in the final who had battled to a quarter length (five metres) semi-final victory over Agecroft RC after a dead heat the first time around.
"We felt like we had a team of six, including our coach, which allowed us to trust each other and know we could all deliver on the day".
Close racing and intense finishes weren't just limited to the domestic crews. Princeton University's victory in the Senior Eights was extremely hard fought as they accrued narrow wins over Thames RC, Oxford Brookes University and Imperial College. The American's dominance continued as Princeton also prevailed in the Elite Eights, who won the Ron Needs trophy.
Dominance was a key theme of the weekend for some of the crews. The University of London (UL) Boat Club were victors in both the Senior and Academic fours, winning within two races of each other. The win for UL in the Academic coxed four marked a three year reign over the event.
Three in a row wasn't unique at this year's regatta as both Headington School BC and Imogen Mackie of Oxford Brookes University BC claimed their third consecutive titles in the Junior 8s and Senior Lightweight Single Sculls, respectively. Although competing in different events, this was Mackie's third Henley Women's win in a row.
Other notable sculling results came from GB sculling internationals Ellie Piggott and Brianna Stubbs who were victorious in The W Peer Cup for Elite Double Sculls, whilst Olympic silver medalist Debbie Flood along with three Leander RC teammates won the Elite Quadruple Sculls by four feet (1.2 metres).
On winning in the Academic coxed fours, UL's Georgia Statham spoke about the importance of team spirit in her crew's victory saying "We felt like we had a team of six, including our coach, which allowed us to trust each other and know we could all deliver on the day".
This collective team spirit shone throughout the weekend from the competitors on the water to the volunteers off the water who helped make this a first class event.
For more information about the regatta, and full results, visit www.hwr.org.uk
Report and Photos by: Maks Orzel