Close and exciting racing at the West of England Championship
Local crews from across the South West were in action last Saturday, 4 June, at Wimbleball Rowing Club as the Exmoor club hosted the first round of the 10 race West of England Championship.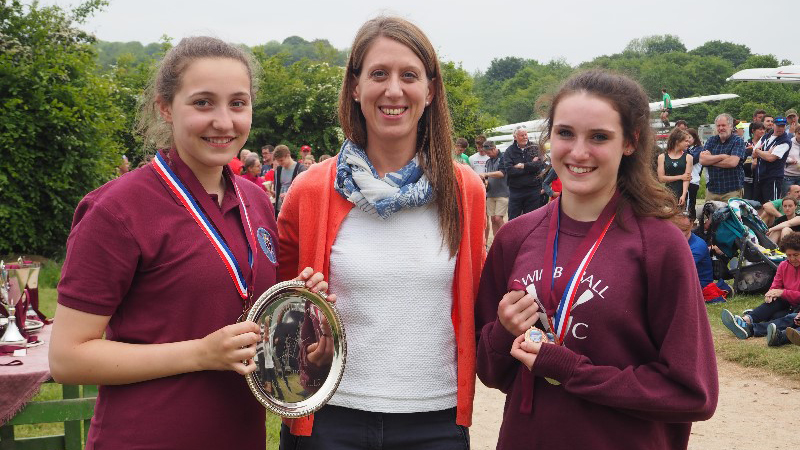 Conditions were just about ideal over the straight 1000 metre multi-lane course, which was the backdrop for some close and exciting racing.
For a crew to win the championship they must have contested that event in at least five of the 10 regattas staged
In the ladies Senior C fours race there was less than a canvas to separate the top three crews. The win went to the Bideford Reds quartet of Hannah Vincent, Emma Davis, Libbie Willis and Jess Giddy edging out their home town rivals from the Bideford Blues with the Fowey based Castledore club coming home in third. Unfortunately, there was no racing at either ladies Senior A or B levels.
In the men's categories, it was the Plymouth four of Danny Carlson, Ashley May, Paul Brew and Dave Reeby who took the honours in the Senior B race.
Nearly all of the competing clubs boated sizeable junior squads, from Junior 13 singles up to Junior 18 fours, which resulted in the honours being spread around. The host club were delighted with the successes in both the Junior 15 and 16 singles, who also secured top spot in the Junior 15 double sculls.
Other standout performances from club crews included Castledore's win in both the Ladies Novice fours and Junior 16 quads. Bideford Blues secured wins in a large number of races, ranging from Junior 14 quad up to their men's Masters E four, whilst Torquay were represented by father and son combination of Nick and Will Cleasby.
The host club also ran a 'Sculling Skills' competition which featured five core skills; hand circles, sitting rigger dips, 360 degree turn, backing down time trial and figure of 8 time trial.
Helen Rowbotham, British Rowing's Director of Innovation, attended the regatta and presented the prizes.
This weekend it is the turn of Totnes to host their two day event, whilst the following Saturday (18 June) the Plymouth club host the third round of the Championship.