Tough task at Olympic qualifying session
A roller coaster of emotions for GB fans at the Final Olympic Qualifying Regatta in Lucerne today.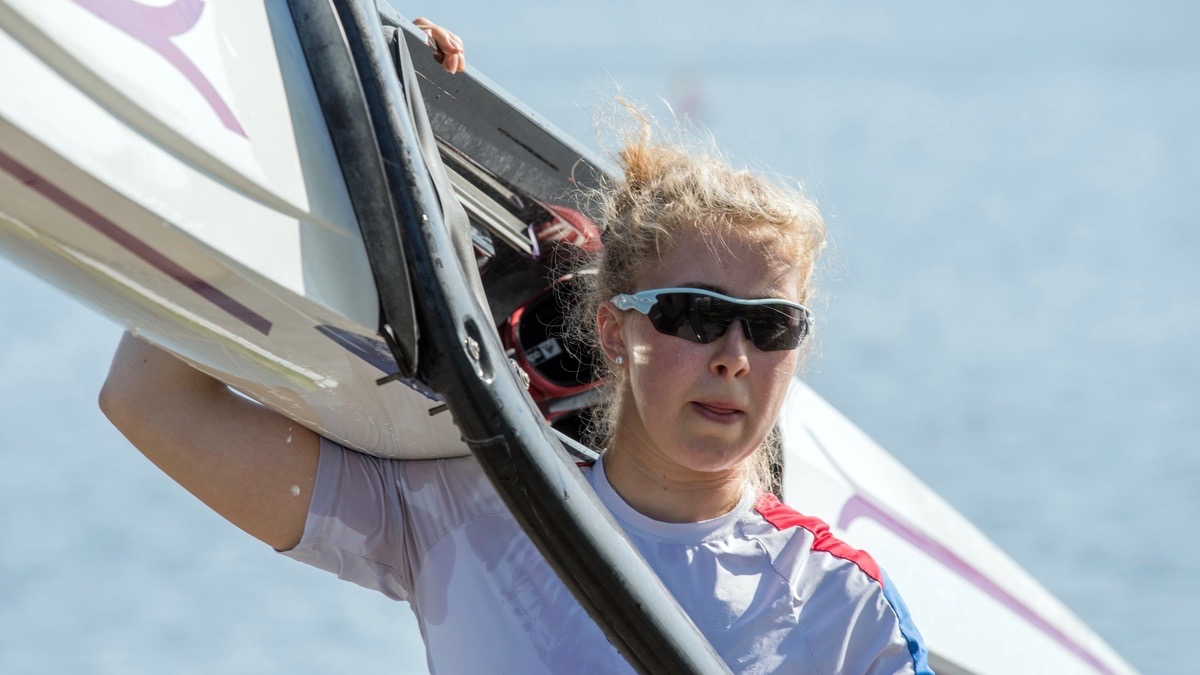 Tina Stiller, Jess Leyden, Holly Nixon and Ro Bradbury knew they had a huge task ahead in the final Olympic qualifying regatta if, as an emerging crew, they were to reach Rio.
Today proved the steepness of the task. They burst off the start to lead with 150m gone in their opening heat of the women's quadruple scull at the Final Olympic Qualifying Regatta in Lucerne, Switzerland, this lunchtime.
They held over a second's lead at 500m gone and were still leading at halfway. New Zealand came up quickly in the third quarter and took the lead by half a second at the 1500m marker.   The GB quartet battled on to second place in 6:26.03 with Romania in third.
Only one crew progressed to the final and Britain's women will now need to come through the repechage tomorrow to reach that final on Tuesday with only two Olympic qualifying slots available.
The Chinese looked strong, too, in the previous heat, bursting into the lead in the final 500m of to take the one qualifying spot for the finals with Ukraine in second.
Mathilda Hodgkins-Bryne had earlier booked her place in tomorrow's semi-finals of the open women's single scull with second place behind 2014 World Champion, Emma Twigg of New Zealand, in the morning's heats.
Appearing in Lucerne as a racing spare the 21 year-old is picking up invaluable experience at this level to follow that gained at the European Championships in Brandenburg.
Twigg got off to a good start in a fast tail-wind and Hokgkins-Bryne, in the adjacent lane, tracked her through the first half and went on to hold off Julia Levina, the seasoned Russian sculler, as Twigg pulled away.  The GB sculler came home in 7:39.10 to take second.
The former Hartpury College and Hereford Cathedral School pupil, from St Weonards, was fourth in the double scull at the 2015 World U23 Rowing Championships in Plovdiv, Bulgaria, and the U23s will be her main aim again this season.
For reaction to this report please contact the GB Rowing Team press office:  [email protected] or 07831 755351
SCROLL DOWN FOR MORE
=============================================================
RESULTS
Heats
OPEN WOMEN
Single scull
1.  Emma Twigg (New Zealand) 7:31.10
2.  Mathilda Hodgkins-Byrne (GREAT BRITAIN) 7:39.01
3.  Julia Levina (Russia) 7:42.64
4.  Virginia Rivas Diaz (Spain) 7:52.52
Quadruple scull
1.  Sarah Gray/Lucy Spoors/Georgia Perry/Brooke Donoghue (New Zealand) 6:22.26
2.  Tina Siller/Jess Leyden/Holly Nixon/Rosamund Bradbury (GREAT BRITAIN) 6:26.03
3.  Elena Logofatu/Nicoleta Pascanu/Viviana-Luliana Bejinariu/Ioana Vrinceau (Romania) 6:29.68
SCROLL DOWN FOR MORE
=============================================================
CREW LISTS
(Listed from bow to stroke with home club/home town/d.o.b)
OPEN
WOMEN
Single scull (racing spare)
Mathilda Hodgkins-Byrne (Reading Univ BC/Hereford/01.10.94)
Quadruple Scull
Kristina Stiller (Tees RC/Yarm/23.06.87)/
Jessica Leyden (Leander Club/Todmorden/22.02.95)/
Holly Nixon (Leander Club/Enniskillen/07.12.93/
Rosamund Bradbury (Leander Club/Banstead/17.12.88)
Coach: Peter Sheppard