Rio-qualified tally stays at 12 boats
Hopes of adding a women's quad to the 12 boats already qualified for Rio came to an end in Switzerland today.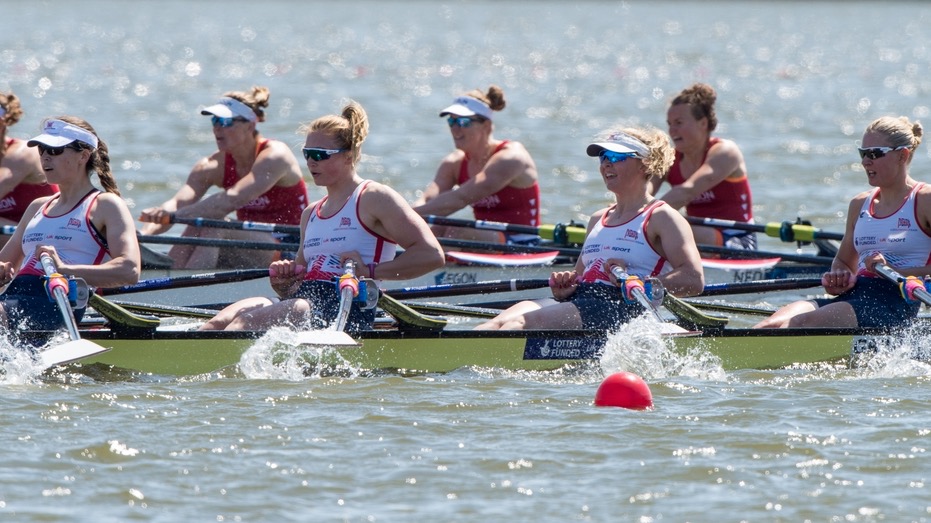 GB's tally of Rio-qualified boats stays at a round dozen as the women's quadruple scull raced hard but missed out on a Rio place in today's Final Olympic Qualifying Regatta in Lucerne.
Tina Stiller, Jess Leyden, Holly Nixon and Ro Bradbury were in the chasing pack for the first half but could not respond to the pace of the winning Chinese with the Ukraine taking the second Rio place on offer. New Zealand finished third and also out of a qualifying spot.
21 year old Mathilda Hodgkins-Byrne had earlier reached the semi-final of the open women's single scull before dipping out.
"It was important that we came here and tried and we have some rowers who are there for the next Olympic cycle", said GB Rowing Team Performance Director, Sir David Tanner.
"We have people for the future in both the quadruple scull and the single who have raced here. They have all done their best and the quadruple scull is a very tight field at the Olympics with only seven crews able to race at the Games".
Team GB's Olympic rowing announcement will be on June 9.  World Cup racing in Lucerne starts on Friday and runs through to Sunday. Watch out for coverage on the BBC.
The GB Rowing Team's latest Row to Rio film was launched this morning:  https://www.youtube.com/watch?v=vJca2wHY4Ok
RESULTS (Events featuring GB Rowing Team crews only. For full results – www.worldrowing.com)
FINAL
OPEN WOMEN:  Quadruple sculls
1.  Ling Zhang/Yan Jiang/Yuwei Wang/Xinyue Zhang (China) 6:19.00
2.  Daryna Verkhogliad/Olena Buryak/Anastasiia Kozhenkova/Ievgeniia Nimchenko (Ukraine)  6:20.67
3.  Sarah Gray/Lucy Spoors/Georgia Perry/Brooke Donoghue (New Zealand) 6:23.98
4.  Tina Stiller/Jess Leyden/Holly Nixon/Rosamund Bradbury (GREAT BRITAIN)  6:25.96
5.  Elena Logofatu/Nicoleta Pascanu/Viviana-Iuliana Bejinariu/Ioana Vrinceanu (Romania) 6:26.78
6.  Alexandra Smirnova/Vasilisa Stepanova/Maria Antsiferova/Ekaterina Kurochkina (Russia) 6:36.62