Exciting changes at the Junior Championships
Races will be held over three days for the first time, as J14s take to the water on Friday.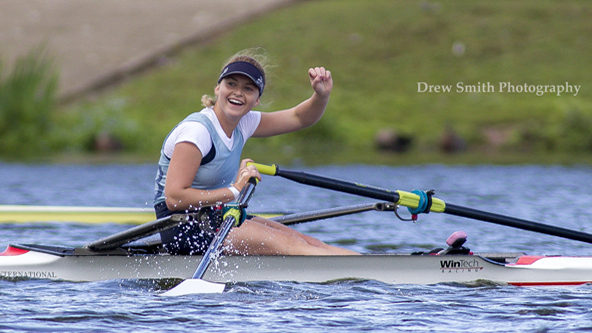 The racing for the J14s is set to become more exciting at this year's British Rowing Junior Championships, 15 – 17 July, 2016. With the growth of junior rowing, we will now be extending the competition to Friday for a three day regatta which will be devoted to the future of our sport, the J14s.
The Friday afternoon will be for the J14 singles and doubles to compete in a mixture of skills-based activities (including rigger dips, roll-ups etc), manoeuvrability skills as well as a race over 500m. This will make for some exciting and varied racing for both competitors and spectators, helping young juniors to develop their skills and have great fun whilst doing so.
The model is based on the format used at the Sculling Festival.
The aim for the J14s is to complete each event against the clock or trying to achieve the highest number of repetitions, with the winner being awarded across all of the accumulated events. Needless to say, the competition will be dynamic and require a broad skill base!
So why have these changes occurred?
At British Rowing we are constantly looking at how to evolve our sport and our events, including developing our junior rowers. After consulting with our sport through the Junior Rowing Committee, the Young Person's Panel (YPP) and at the Junior Coaches' Conference it was clear that there was a need to change the J14 event with more emphasis to be placed on fun, skills and that racing over a shorter distance would be preferred.
We consulted with British Rowing's performance team coaches who were also supportive of these changes.
We are excited for these changes as it will support the continued growth of the event across all age groups to ensure the highest quality of performance across the three days. This also provides us with future scope to expand other events ensuring more juniors get the opportunity to compete against juniors from across the country at the highest level.
The event started in 2013 and has grown over 20% in that short time. 2015 saw 618 competitors take to the water.
We will be publishing full plans in the Notice of Regatta on the event website and welcome feedback – good or bad as our event continues to evolve and develop. Share feedback with Jim Harlow, Chair of British Rowing Junior and Senior Championships on chair@britchamps.org.