Tamar Rowability Prepares For Maiden Voyage In Cornwall
On Thursday, 14 April Tamar Rowability will make its maiden voyage as a new, inclusive rowing programme kicks off at Tamar Lakes, Cornwall.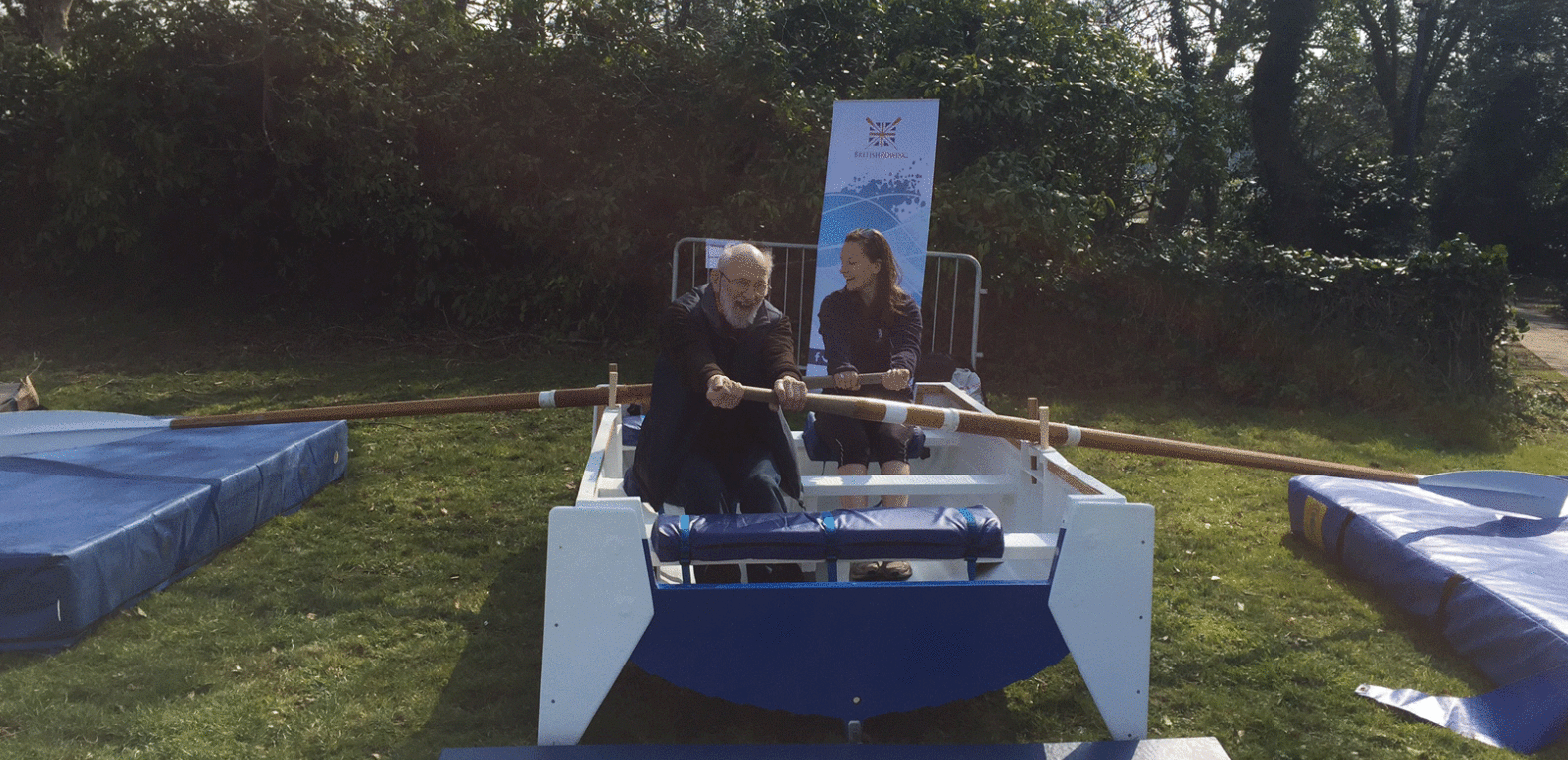 The new programme, supported by British Rowing, Cornwall Sports Partnership and SW Lakes Trust, will offer participants with any type of disability the opportunity to give rowing a go, both on land and on water.
An adapted mid-section of a gig boat, designed by Trevor Deakin, will teach new rowers the basic technique before taking to the water in 32 foot gig boats. This will make land training much more fun and realistic for participants providing the perfect stepping stone from land to water rowing.
"Tamar Rowability offers the perfect opportunity for people in the local area to give rowing a go" Rhiannon Bailey, British Rowing.
The first 'give rowing a go' taster session for Tamar Rowability is planned for Thursday, 14 April at 11am and will then take place fortnightly on a Thursday until September. Sessions will last up to four hours with a maximum of 20 participants
The sessions will be ran by Nick Holmes (gig club coach), Rhiannon Bailey (British Rowing) and Steve Hillman (Cornwall Sports Partnership) and ably supported by a group of passionate volunteers from local clubs.
Anyone over the age of 14 can join the session with no prior rowing experience required.
As well as 'give rowing a go' taster sessions on the water, a learn to row programme will be offered for those wanting to progress over six weeks.
Nick Holmes, a passionate coach from Boscastle and Crackington Haven Gig Club, has driven the project forward after being inspired by the 2014 Cornwall Sports Awards. "We are really excited to launch Tamar Rowability. It is a great initiative that allows anyone, regardless of their disability, to give rowing a go in a safe and fun environment", commented Nick.
British Rowing's area participation manager Rhiannon Bailey added: "Tamar Rowability offers the perfect opportunity for people in the local area to give rowing a go. There are so many benefits to taking part in rowing; from health and wellbeing to the social opportunities, there's a lot to get excited about."
To make sure the new land-based training gig would be appropriate for the training, it was taken to the Festival of Sport held at Cornwall College, Camborne. The gig was a real hit with over 30 students from Foundation studies groups trying it out. This sparked significant interest for Tamar Rowability with some groups already booked on to the first taster session this week.
If you are interested in booking on a Tamar Rowability session, or want more information please contact:
Steve Hillman, shillman@cornwall.gov.uk, 07837 311 539.
Nick Holmes, nick@hartlamps.fsnet.co.uk.
For more information about Tamar Lakes, including location, click here.
If you are want to know more about adaptive rowing, click here.