Are you Britain's next indoor rowing champion?
We are delighted to announce the return of the British Rowing Indoor Championships (BRIC) to the Lee Valley VeloPark on December 10, 2016.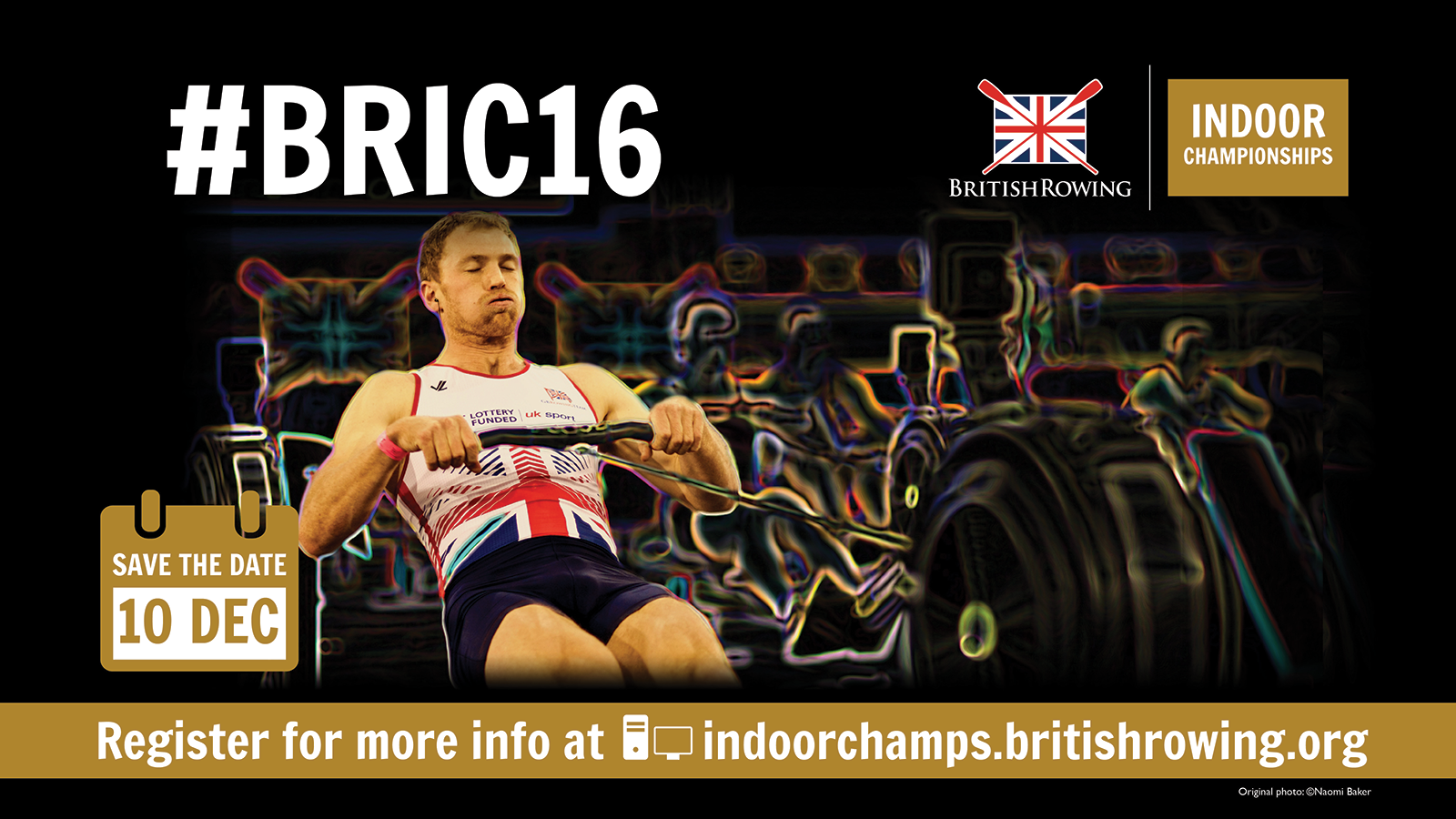 Last year's events were a huge success with over 2000 competitors racing side-by-side in front of a cheering crowd on the iconic floor of the Lee Valley VeloPark, formerly the Olympic Velodrome.
Having learnt a lot from our competitors from our post-event survey from the inaugural event in February 2015, we introduced big screens for clocking scores and close-up shots of racing faces, as well as a Red Bull DJ to get the place pumping. An improved registration process also helped competitors whizz through the formalities ready to take to the floor at December's BRIC. Since then, we have had more great feedback and ideas from participants and spectators on how we can make #BRIC16 bigger, better and even more memorable.
So get the date in your diary, and sign up to be the first to know about all things #BRIC16.