Oxford Brookes take their maiden victory
The Tideway in late March can be an unforgiving beast, but to the relief of the organisers, conditions for this year's race were good, if a little cold and overcast.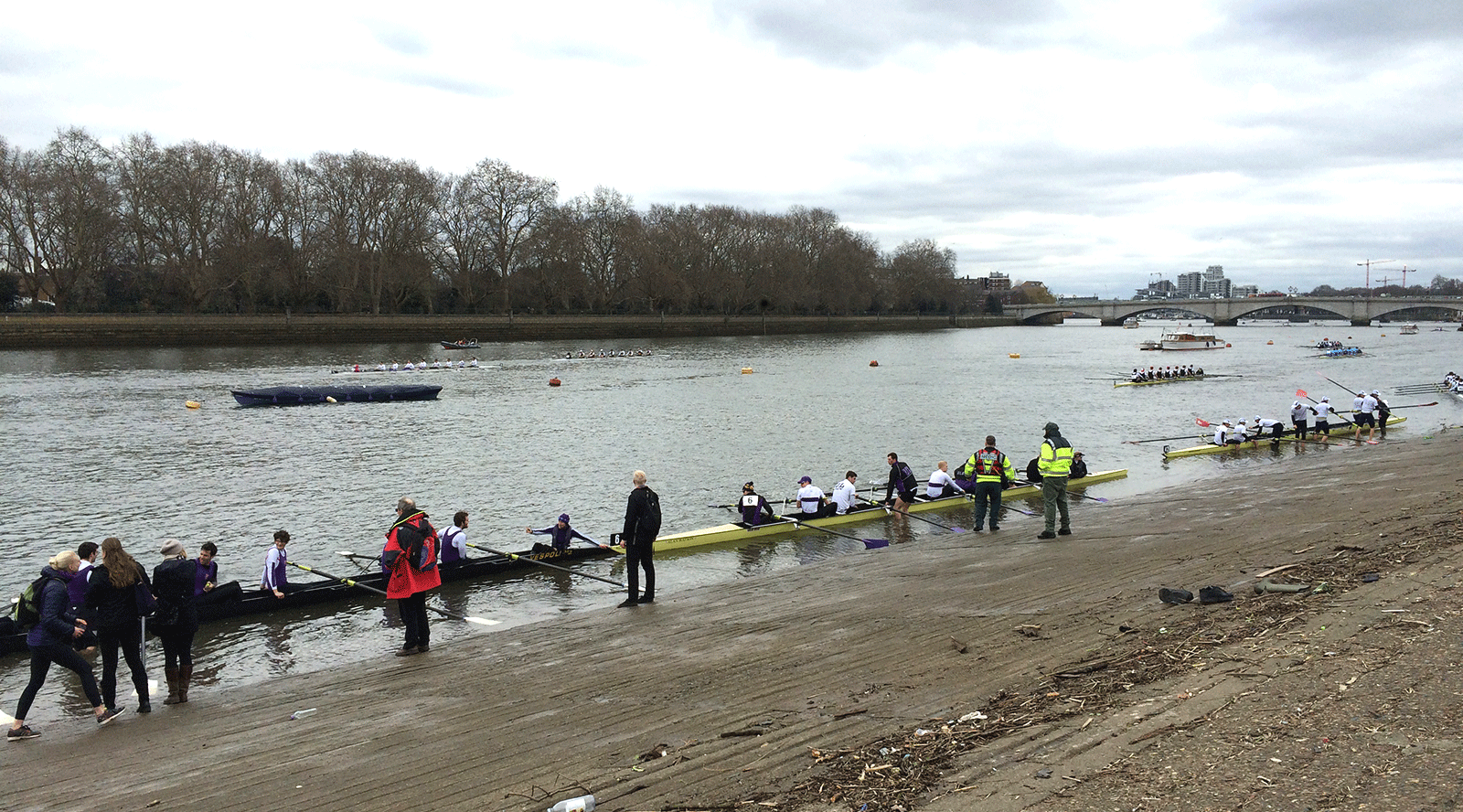 Leander started first but it was clear from Hammersmith that Oxford Brookes in third place were making the running. They had closed on second starters Molesey and had overtaken as they came to the start of the Fulham wall. The provisional results saw Oxford Brookes record their first ever headship in a time of 17 minutes and 34 seconds, nine seconds ahead of Leander. "This is a massive result for the club" said Director of Rowing Richard Spratley, "and it's been a long time coming, we knew after racing Oxford that we were going well and thought we might be able to get the win but it's a testament to the hard work of the whole squad that we achieved it".
Chief Coach, Henry Bailhache-Webb said "When I started coaching at Brookes I said to Richard [Spratley] that I wanted to win the Head of the River and to achieve it is huge".
It was particularly special for Brookes as today marked the 25th anniversary of Spratley being in charge of the club. There was more good news for him as the Brookes second 8+ (a crew which included Olympic medallists Alex Partridge, Luka Spik and Ric Egington) finished fourth and the third 8+ in 12th.
Thames retained the Vernon trophy as fastest Tideway club finishing third overall in a time of 17 minutes and 57 seconds despite starting well out of position. Crewman Anthony Lester said "It was a good row, a bit tricky coming along the Eyot but we found a good rhythm coming through Hammersmith".
Leander took some consolation in winning the Page Trophy for upriver Thames clubs and Agecroft won the Jackson trophy as the fastest non-Thames club finishing an excellent 18th in 18 minutes and twenty seven seconds. German crew Ems-Jade-Weser were the fastest overseas crew finishing 21st in 18 minutes and 34 seconds.
A big thank you to the organising committee who have run a great event today, and all of the volunteers, launch drivers and umpires who help continue to make this event a success.
Note: These results are currently provisional, full results are available on www.HORR.co.uk
Report by: Daniel Spring