Max Heron of Norwich wins prestigious award
John 'Max' Heron was honoured at the Torch Trophy Trust Awards 2016 for his outstanding contribution to rowing.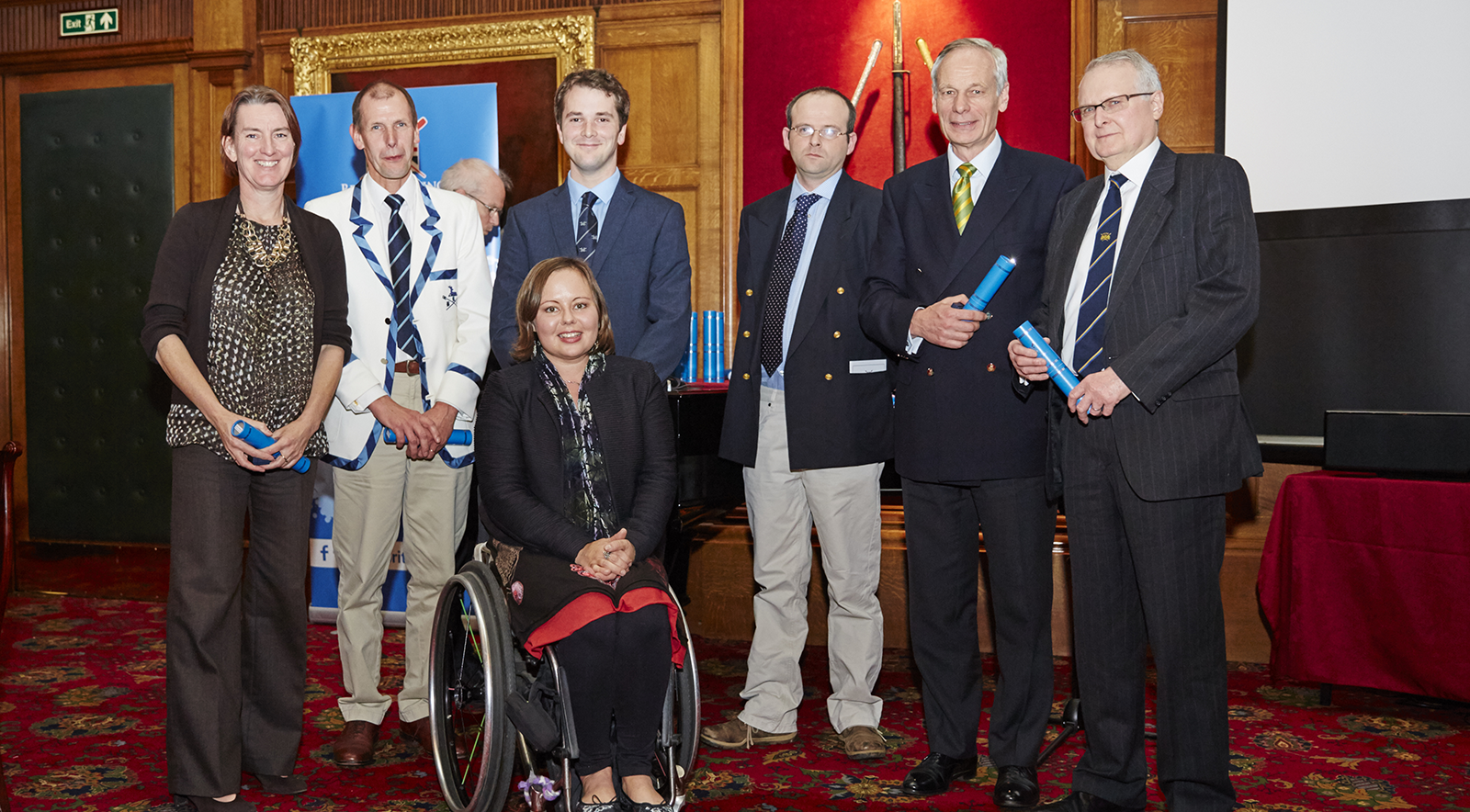 John 'Max' Heron, a long serving volunteer from Norwich has been recognised for his outstanding contribution to rowing in the local community. John was unable to personally receive his accolade at the Torch Trophy Trust Awards ceremony and so Annamarie Phelps, Chairman of British Rowing received the award on his behalf. The award was presented by HRH the Prince of Kent,  among twenty other volunteers honoured for their dedication to sport.
Max Heron has been a rowing member of Norwich RC, the Army RC and has a long connection with rowing that goes back well over twenty years. He has donated a significant amount of his time and contribution to the development of our sport as the volunteer Project Manager of the Whitlingham Boathouses in Norwich.
For several decades Norwich Rowing Club (NRC) had been seeking a new home capable of securing the long term future of rowing in the area.  Over a period of more than five years Max has pulled together volunteers, commercial entities and other stakeholders to deliver a new community boathouse for the use of rowing and canoeing in Norwich, managing the boathouse fund-raising, design, construction and delivery of a £1.5million boathouse. He was on call 24 hours a day to answer queries from designers, contractors, club members and stakeholders and to ensure the smooth running of the project. He attended countless meetings, pulling together everybody's interests and driving the work relentlessly forward.
Max has also given up his time to assist other clubs in their builds, often travelling the length of the country to share his experience and learning with other volunteer rowing club projects. He has motivated and inspired others to persevere despite many setbacks and his relentless pace ensured that funding was in place to deliver at the appropriate time.
"I am in awe of his commitment – I estimate 20 hours a week – but that does not adequately explain the energy, time and commitment Max has given for his sport and his club, as well as the local community." Chairman of Norwich RC
At the start of the project NRC had 60 to 80 active members. That has more than doubled, with significant growth in adult and junior membership, and a strong growth in adult beginners. The promise of world class facilities for members has been an essential element in attracting and securing increased participation levels. The new facility is now fully operational and was formally opened in October 2015.
Annamarie Phelps, Chairman of British Rowing proposed Max for the award and said of him: "Max's modest and determined approach sets an example to others of the impact that volunteering can have. There is no-one who better demonstrates the attributes of the power of successful volunteering."
In the words of one of his peers; "As Chair of Norwich RC I find it difficult to adequately express the impact Max's untiring efforts have had. He has a background as a senior officer in the Royal Engineers and more recently as a property consultant and project manager. All of these skills were called on to coordinate the huge project, but most importantly Max has simply never given up, never expressed any doubt, always demonstrating total confidence that 'we can do this'. Others would have given up, but Max succeeded in driving the project as well as running his own businesses. "
Sir Bobby Charlton, Chairman of the Torch Trophy Trust commented: "It is hugely important to honour the incredible volunteers that make sport happen in our nation. Without their passion and generosity, we would see participation numbers fall. We are delighted to recognise and highlight the fantastic worked achieved by these volunteers, who demonstrate professionalism and desire to continue improving their activity."