FEATURE: George Nash still looking to prove himself as Olympic Trials draw closer
He may be an Olympic medalist and three-times World Champion but George Nash still believes he has everything to prove as the GB Rowing Team approach a crucial juncture on the road to Rio 2016.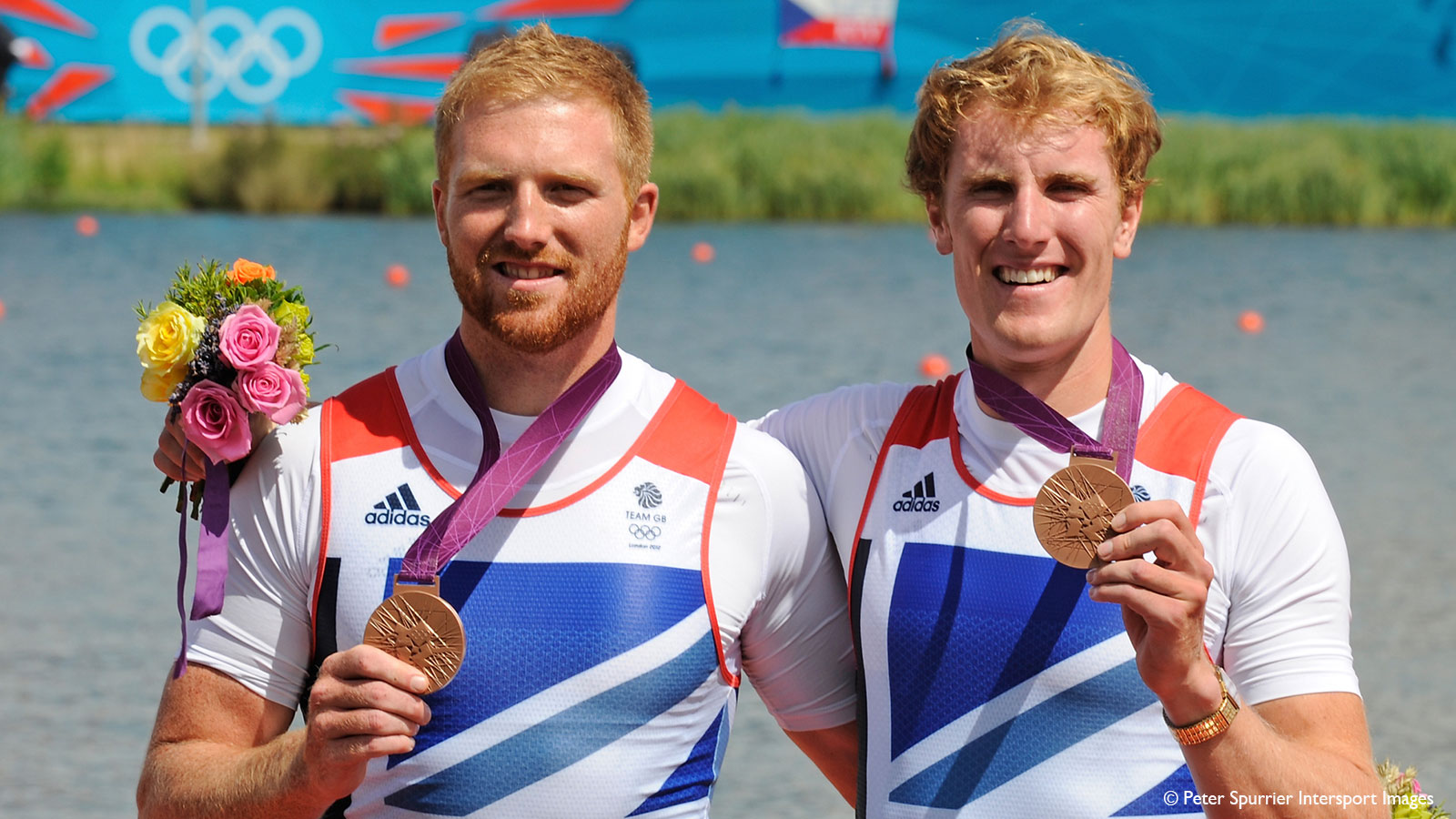 After a gruelling winter of training, Nash and his team-mates have their last big chance to impress selectors in race conditions when the Olympic Trials take place at the national training centre in Caversham from March 21-23.
Nash has been through that process before in 2012 when, as a 22-year-old, his mature Trials performance secured a place in the men's pair with Will Satch – a decision that paid dividends when the rookies won a bronze medal at the London Olympics.
He is in a stronger position now, having won world titles in the men's eight in 2013 and 2015 plus men's four gold in 2014, but is not taking his place at Rio for granted.
"The attitude that I take to training and competition is very much forward looking," said Nash.
"I try to ignore any past success and sort of recreate the feeling I had when I first came into the team.
"I like to feel like the underdog rather than the guy who has to be beaten. I still like to feel like I am proving myself.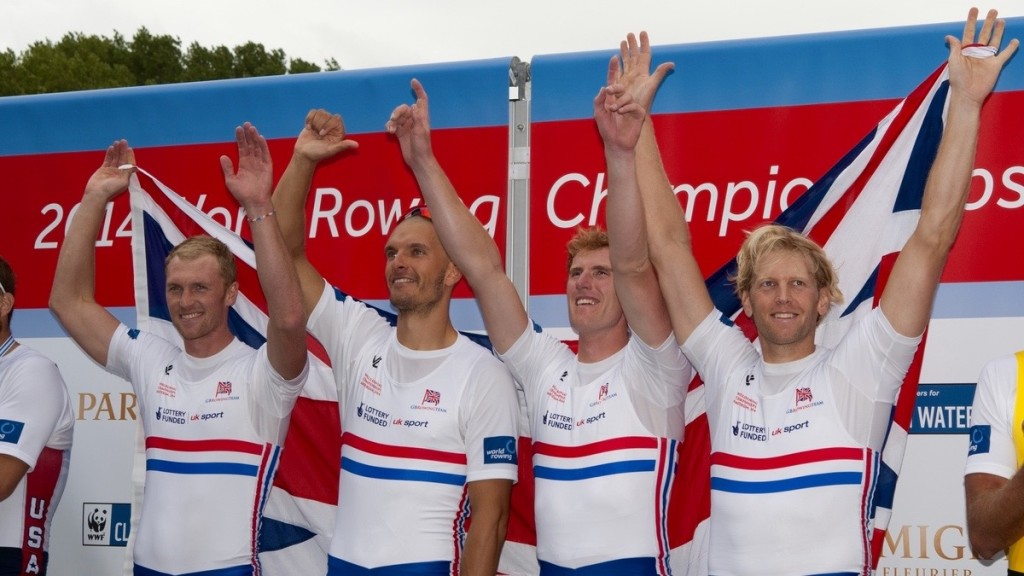 Alex Gregory, Moe Sbihi, George Nash and Andrew Triggs-Hodge won men's four gold at the 2014 World Championships. ©Peter Spurrier/Intersport Images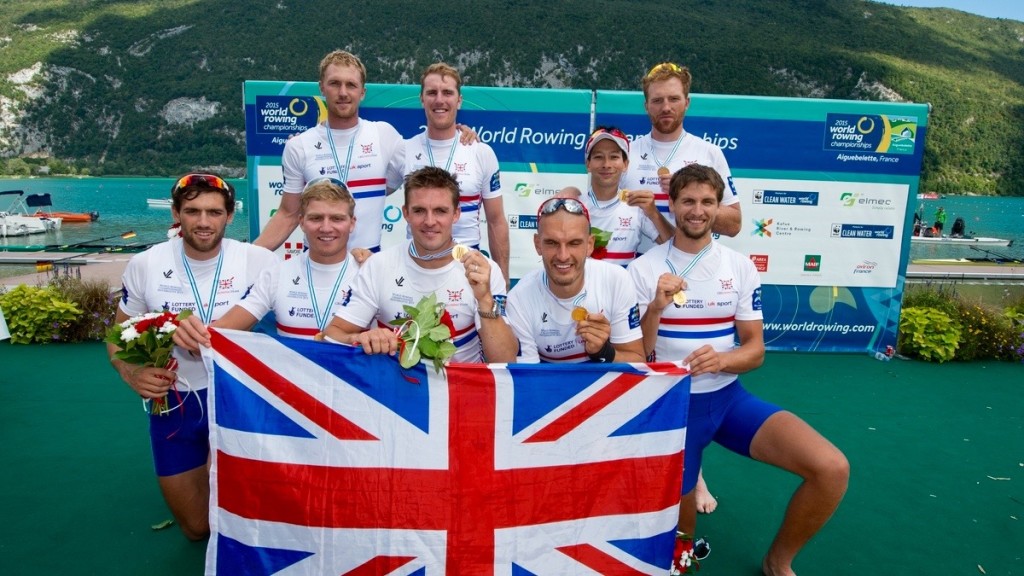 George Nash was in the men's eight that won a third successive World Championships gold in 2015. ©Peter Spurrier/Intersport Images
"I am kind of a less risky option this time round. I came into the squad just a year before the last Olympics and the coaches had no idea how I would perform under pressure.
"I've had three-and-a-half years to prove myself this time round and am more of a known quantity but I still have to justify my position.
"Because there is so much on the line in Olympic year, the internal competition during training has been fierce. It makes you realise that you have to live up to the standard of everyone else around you."
Double Olympic champion Pete Reed, a crew-mate of Nash in last year's triumphant men's eight, believes this is the strongest men's sweep squad he has ever seen.
And Nash agrees, saying: "We've had a really good winter of training and the overall level has stepped on massively across the whole team.
"Racing in training has been very close, which just reaffirms the quality of the guys."
The GB Rowing Team is supported by the Lottery through UK Sport and has Science in Sport as a supplier. SAS Analytics is the Official Analytics Partner of British Rowing and the GB Rowing Team. Follow Britain's rowers on the Road to Rio via Twitter – @GBRowingTeam – and at www.facebook.com/GBRowingTeam.