The EIS appoints one of the rowing greats, Sir David Tanner CBE

British Rowing is delighted that Sir David Tanner CBE has been appointed to join the board of the English Institute of Sport (EIS).
Andy Parkinson, CEO of British Rowing, commented on the appointment: "It is a reflection on Sir David's success as Performance Director that the EIS has sought his expertise for their board. It is fantastic that we are able to continue to build on this vital relationship so that we can share learnings and ensure that we can further develop a collaborative climate for rowing to excel."
Sir David has been British Rowing's Performance Director since 1996, and led the sport through its richest ever period of success. Under Sir David, GB won three medals at the Sydney 2000 Olympic Games, four medals at Athens 2004, six medals at Beijing 2008 and an astonishing nine medals at London 2012.
British Rowing works closely with the EIS to support the GB Rowing Team. EIS staff work alongside GB Rowing Team practitioners to deliver key sport science and medicine services across a number of training locations in the UK and overseas.
The English Institute of Sport are considered to be 'the team behind the team' and their role is to help elite athletes to improve performance through the delivery of science, medicine, technology and engineering.
Sir David has shared his excitement for the role: "The EIS is in pole position not only to back Team GB and Paralympics GB athletes in Rio, but also to raise its level in working with sports to be even better by Toyko 2020."
Sir David will be new to the board alongside Sally Munday, CEO of England Hockey and Vic Luck, Director of The Foundation for Leadership through Sport and Chair of RFU Rugby World Cup Legacy Group. The EIS board is chaired by John Steele and other current members are also from different sporting backgrounds. He will continue his duties as Performance Director alongside his EIS board responsibilities.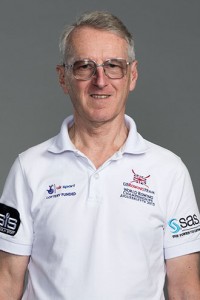 Additional Information
The EIS press release can be found here: http://www.eis2win.co.uk/pages/news_eisannouncesnewboardmembers.aspx