Record breaking BRIC delights crowds at the VeloPark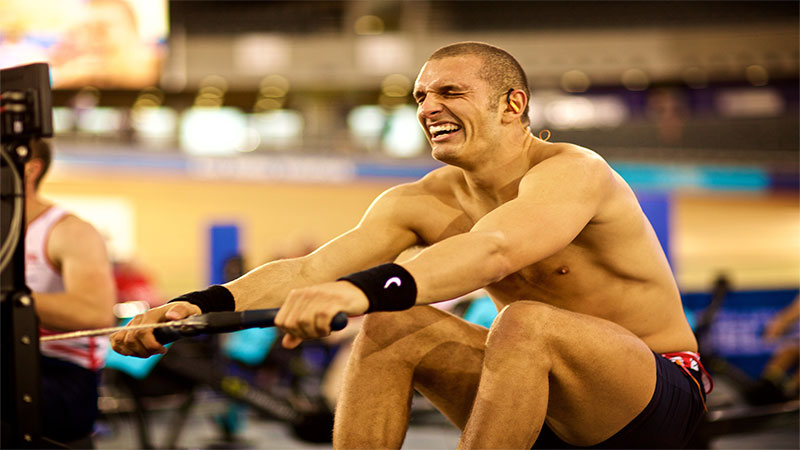 Today, saw the biggest ever British Rowing Indoor Championships ignite the Lee Valley VeloPark as thousands of competitors, from young to old, took to the floor with determination, power and pride.
The roar of the crowd helped competitors push through to the finish line as they smashed personal bests and broke records, including Sir Matthew Pinsent's 11-year British 2km record which was broken by GB Rowing Team's Moe Sbihi in a time of 05:41:8.
Commenting on breaking Pinsent's 11-year record, Moe said: "It's a big record that's stood for quite a long time so I'm delighted to have broken it especially in the Olympic season."
In total, four British indoor rowing records were broken at this weekend's event. Two junior girls' records were broken; Sarah Beevers from Doncaster SRA rowed 1,717 meters in 6 minutes and Lilybeth Ihezue from Eton Excelsior Rowing Club rowed 850 meters in 3 minutes. Jens Hullah broke a junior boy's record, rowing 1,909 meters in 6 minutes. A testament to how much indoor rowing is growing.
After successfully defending his Indoor Rowing title Sbihi added: "It is a great atmosphere and a wonderful event here.  It's such a good place to have set the record.  Indoor rowing is now a massive part of our sport. The machines are the same in gyms around the world and it's growing and growing."
Andy Parkinson, CEO of British Rowing, said: "Today has been a great example of the excitement and drama of indoor rowing. There has been some fierce racing today between top quality athletes; congratulations to everyone who took part. The success of this event has been down to the hard work of our volunteers and the support we've received from SAS, our event partner.  A big thank you to all involved."
Full results are available: http://indoorchamps.britishrowing.org/content/results
Photos by: Naomi Baker Photography