Drama at Women's University Trial Eights
Exhausted they may have been, relieved too but the excitement in both Presidents' voices was unmistakable.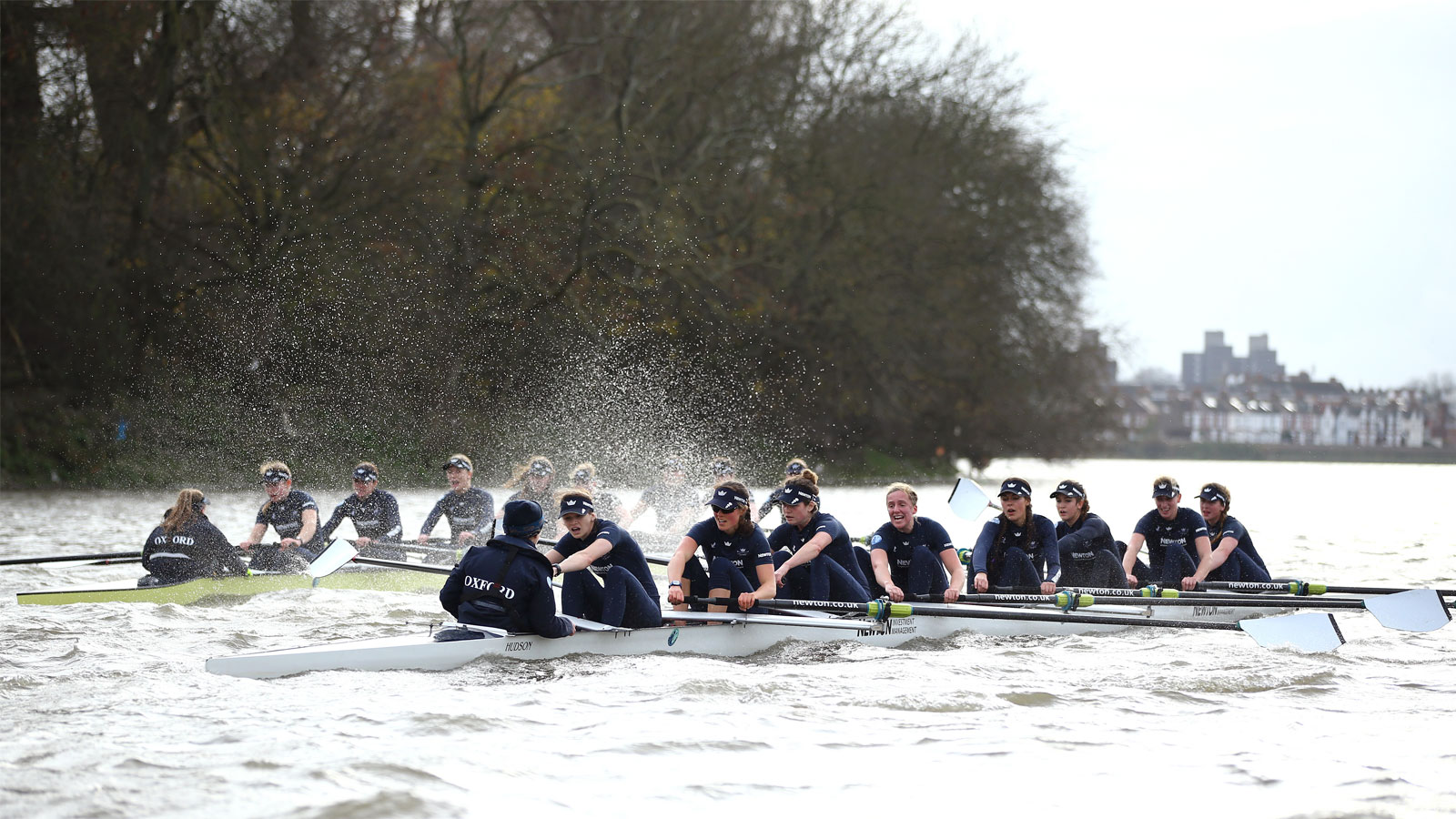 A great set of Oxford and Cambridge University Women's Boat Club Trial Eights races had been completed and most importantly, tough Tideway lessons had been learned. After months of hard training the Newton's Women's Boat Race now felt almost within touching distance.
Perhaps those emotions were as much down to the exhilaration of the victory experienced by both Presidents because their squads had completed two dramatic head-to-head, internal contests over the full four-and-a-quarter mile championship course.
"It was a really exciting race," said Oxford President Maddy Badcott. The 20-year-old returning Blue went on to explain: "I've never been down by that much and come through to win."
It was a different experience for Hannah Roberts, yet the Light Blue President was both delighted that she'd experienced victory and that her squad had learned some tough lessons.
"It was a big plus that our crew won. But the racing was really, really strong." The Jesus College student who rowed in the engine room of her boat added delightedly: "Both crews were really competitive."
With the men's and women's varsity rugby matches taking place on the same day – just a few miles down the A316 from the Chiswick Bridge finish line – it was no surprise that Roberts' crew was named 'Twickenham' and their opposition 'Tideway'. Just like the rugby matches, there were plenty of thrills and spills to keep the spectators happy, not least when Tideway, steered by former St Paul's Girls' School cox Olivia Godwin clipped a navigation buoy just before Hammersmith Bridge. By then, Roberts' crew, who'd started on Middlesex already had clear water but the shock of the impact was clear on the faces of Godwin's crew.
"We had a really strong rhythm throughout the race and the contest showed that anything can happen in the Boat Race," said Roberts. The former Blondie rower added: "Crossing the finish line was a moment of joy."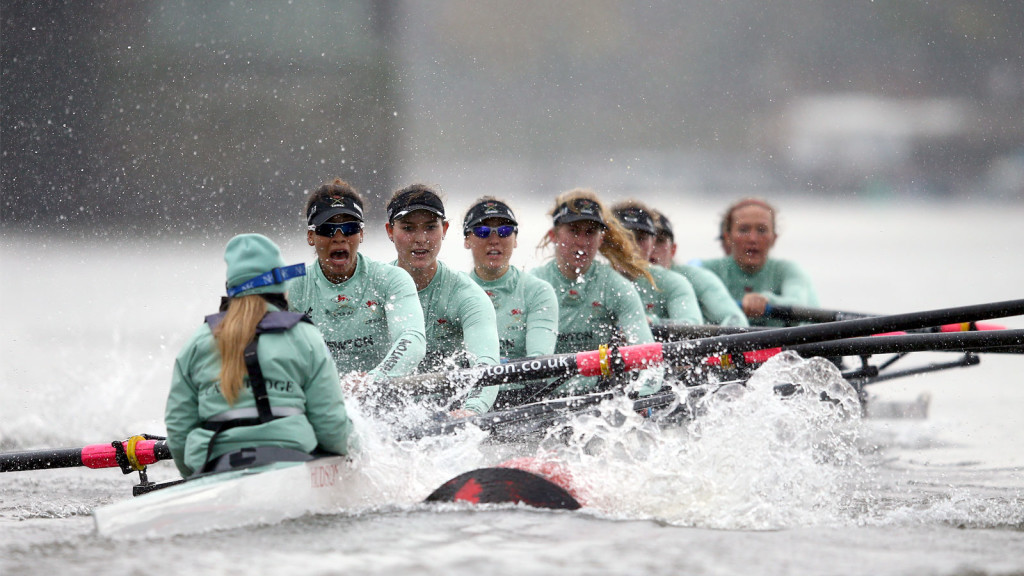 So for the 21-year-old Roberts, there hadn't been one race-winning moment but it was different for Badcott. It had perhaps been a bold statement of intent to name her two crews 'Scylla' and 'Charybdis', after the mythical monsters, said to devour passing seamen. But sitting in the stroke seat of Charybdis, two lengths down under Hammersmith Bridge, the Dark Blue President must have felt that it was her crew that had been savaged.
Help was at hand from the calming influence of GB U23 cox Morgan Baynham-Williams.
"Morgan decided that now was the time for us to make a move," explained Badcott. "And coming up to the Eyot, we made a series of pushes and came through."
The women in Scylla must have despaired, as they seemed to flounder in the rough water along the Eyot, while the Oriel cox drove her crew through.
Lessons aplenty then for both squads. If the Newton Women's Boat Race on 27th March 2016 has the same level of excitement as December's Trial Eights races, it will be some contest.
OUWBC Trial Eights: Charybdis beat Scylla by three lengths
CUWBC Trial Eights: Twickenham beat Tideway by four lengths
Report by Martin Cross
Photos by Getty Images / Professional Sports Group