Wingfield stars
Tim Richards successfully defended his Wingfield Sculls title on Thursday in the 175th running of the men's race for the Championship of the Thames, while a new star was confirmed as 21-year-old Mathilda Hodgkins-Byrne won a thrilling women's event in torrid Tideway conditions.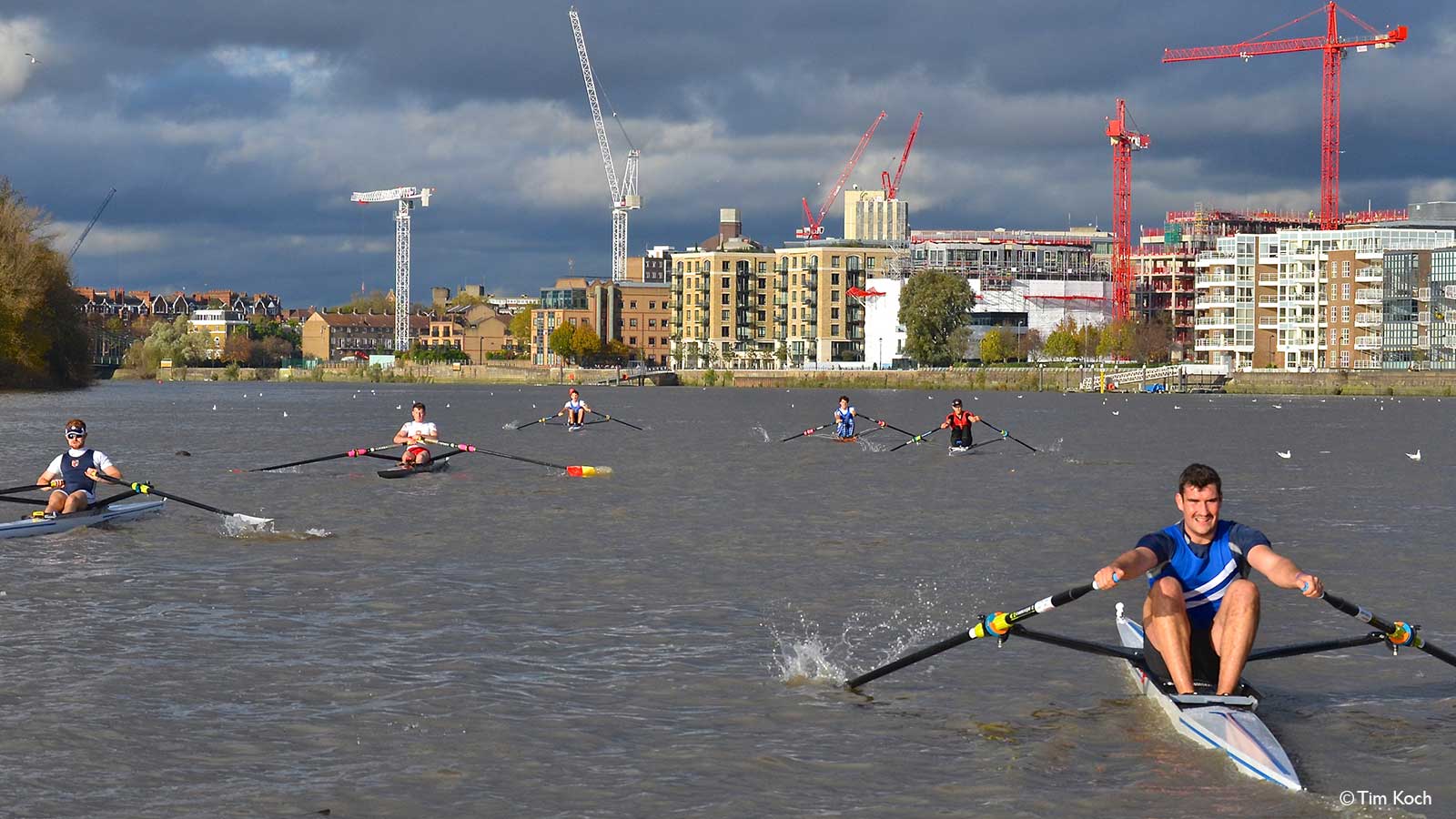 Fifth-year medical student Richards, 23, beat Imperial College club-mate and fellow lightweight John Hale by five lengths after braving a blustery and bouncy 21 minutes 40 seconds of action between Putney and Mortlake.
Richards led from the start but Hale – the faster of the two by just 0.3 seconds at the recent GB Rowing Team long distance trial – stayed in hot pursuit right around the Hammersmith bend, until Richards moved clear, hugging the Middlesex bank just before Barnes.
Former Ireland international Niall Kenny was close behind through the finish, outside his adopted club of Tideway Scullers School, but the rest of the field struggled with the rough water.
Laurence Wells, a Captain in the Royal Logistic Corps, sat third through the first half of the race. He capsized on the approach to Barnes Bridge but got back in his single and managed to finish in fifth, just over two minutes behind the winner and still ahead of Quintin BC's Mike Lawrence, whose poor start left him down early.
Finishing fourth, London RC's Sean Blake battled well before stopping briefly in the swell at Barnes.
"It was a tough, tough race," said Richards. "It was a lot choppier for a lot longer than I thought it was going to be."
Hale admitted: "Tim's just that bit better at steering on the Tideway and I think it paid dividends."
The women's race, an hour earlier, featured just two competitors after defending champion Mel Wilson was forced to pull out with a back problem.
Hodgkins-Byrne of Reading University and Imperial student Georgia Francis – her partner in the Great Britain U23 double scull last summer – went side-by-side through the first mile before the former cut across and clashed with her rival, moving into better water and gaining the advantage she needed.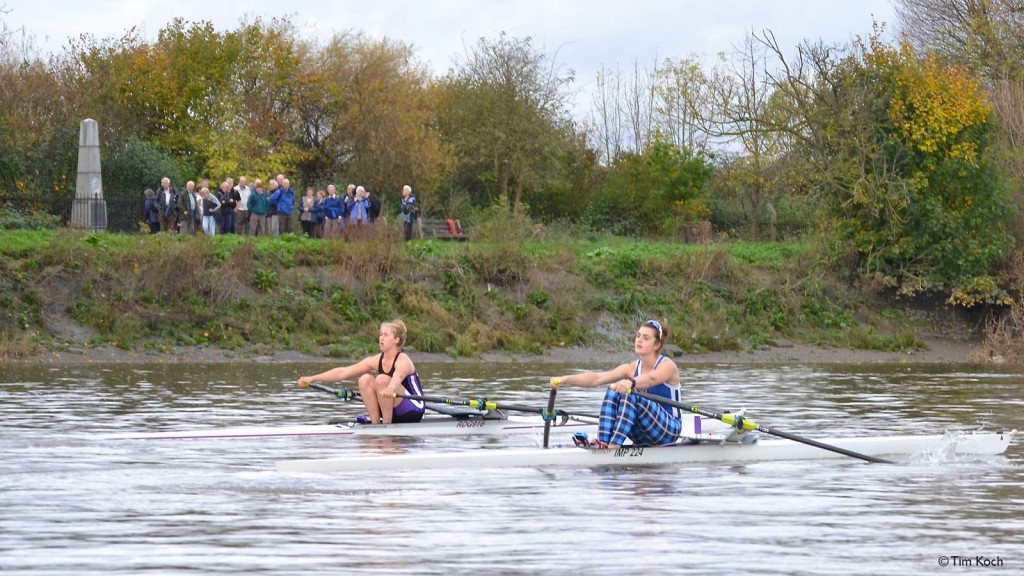 However, Francis chased all the way to the final bend, where she hit a log and the margin was extended to the eventual five-length verdict.  The winning time was 21 minutes, 54 seconds.
The race umpire, five-times Wingfields champion Sir Steve Redgrave, decided the pair were both out of their water – too far to the Surrey bank – when the incident occurred so the clash was "all part of the race".
"I was excited because this was totally different to any other race," said Hodgkins-Byrne, who was 20 seconds faster than her doubles partner at the GB Rowing Team Trial but had never raced a single on the Tideway before.
"I knew I'd previously beaten Georgia but because of the stream and her experience it was all up for grabs again."
Wade Hall-Craggs, the event's honorary secretary said: "There were too jolly good races. It's really exciting for the future of British women's sculling that we've got two characters prepared to attack a race like that.
"I know Tim hasn't been in as full training as last year but the smoothness and calmness was there to allow him to stay on top of what was going on against some very tough challenges."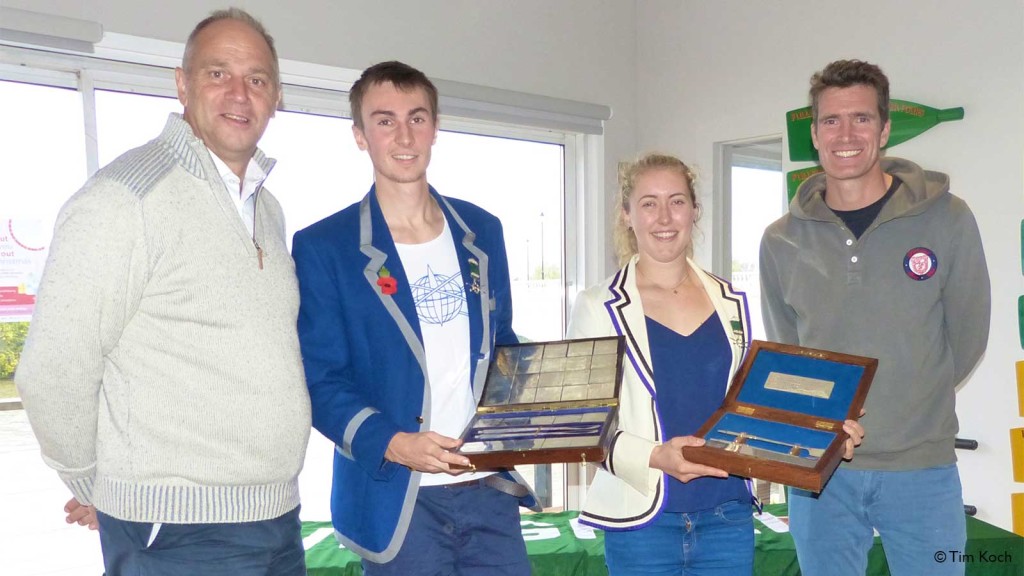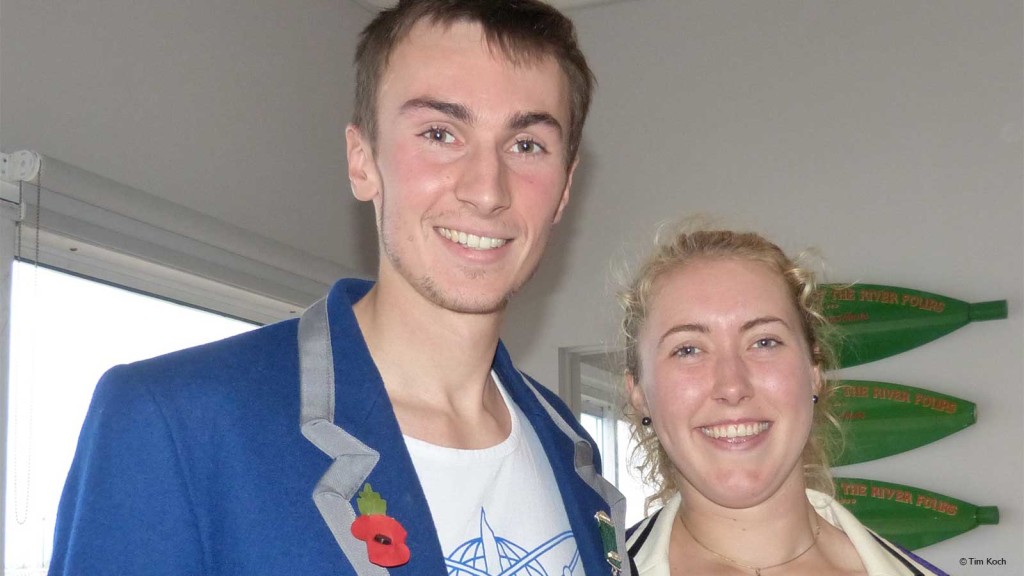 Report by Martin Gough / Photos by Tim Koch.