Pettipher triumphs in 301st wager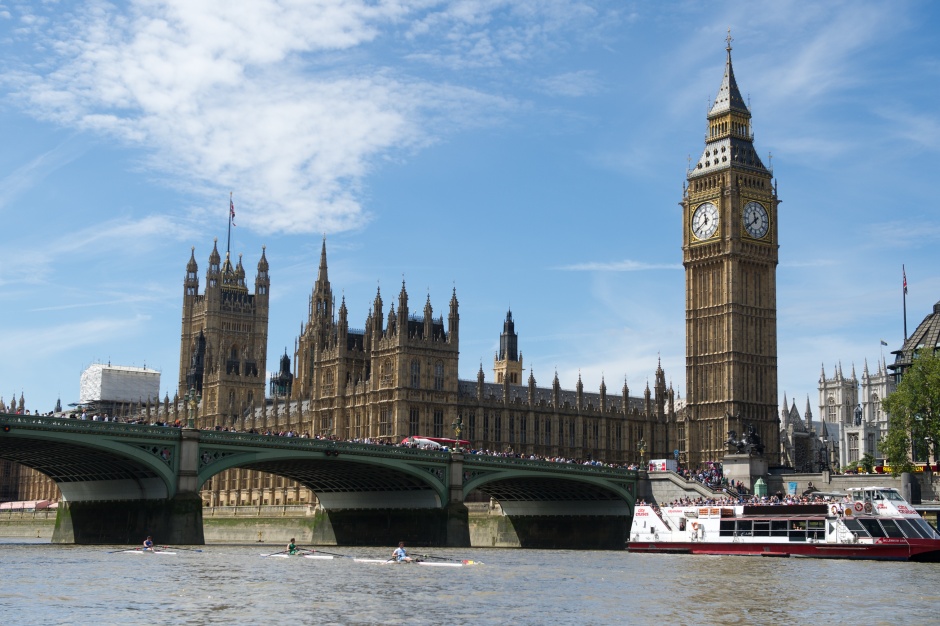 Louis Pettipher won the 301st Doggett's from London Bridge to Chelsea in 24 minutes 23 seconds on Saturday, August 1. It was a fine day and a fine race through 11 bridges – that is to say, 11 more bridges than the first winner of the oldest sporting event was required to pass in 1715. In those days, London Bridge was the only Thames crossing until you reached Kingston. Thomas Doggett, a comedian, actor and manager of Drury Lane Theatre, founded the race after a hellish voyage undertaken by an apprentice to take him home to Chelsea after a stormy night out (one may assume) at the Old Swan, the pub near the bridge.
It is fitting that the anniversary of the founding of Doggett's wager should fall on August 1, the day that the comedian's will specified that his race should be run in perpetuity. From the balcony of Fishmongers' Hall, hard by the bridge, there was a pale blue heaven, a gleaming Shard, wisps of white cloud, flat water, a light breeze from the West and Gloriana, progressing majestically upriver past HMS Belfast and tossing her oars outside the hall.
You could have written the script. The Belfast fired her one gun salute at 11.15 and Fishmongers' barge master Bobby Prentice started the race under the lee of the bridge at 11.30. Pettipher (Medway), Charlie Maynard (Tideway Scullers), Ben Folkard (London RC) and Dominic Coughlin (Medway) went flying off, with Perry Flynn (Poplar) and Frankie Ruler making a tardy start. Already the view from the press launch was confused, but Pettipher, Maynard and Folkard were showing as the scullers passed under Blackfriars railway and road bridges.
Pettipher stayed in the mid-stream towards Waterloo and Westminster while the others cut the bend inside the moored barges. Afterwards Pettipher said that he'd like to have moved across but would have lost ground in choppy water, and he knew that the others would have to make for the north bank at Waterloo.
And so it was. Maynard and Folkard undoubtedly jostled the lead with Pettipher between London Bridge and Waterloo, but Pettipher stamped his authority approaching Westminster Bridge. The scullers approached the bridge in a tight triangle that evolved into line astern to pass it in front of the imposing backdrop provided by the Palace of Westminster.
From there Pettipher opened up several lengths of clear water and diminished in view as he headed through the craned building site of Battersea Power Station. Ruler, Coughlin and Flynn had long been dropped by the flotilla of launches and steamers, and an epic struggle for second place was fought out by Folkard (4th in 2014) and Maynard (3rd in 2014), finishing in that order.
Thus Louis Pettipher became the 301st Doggett's winner. Simon McCarthy, the Watermen Company's Rowing Officer, said he couldn't have hoped for a better race. Both he and the Barge Master Prentice praised Maynard for steering the best course, but it was Pettipher who won the 4.59 mile-long race. What's next for him? "The national squad and the Olympics," he said. "I love rowing and I'm going to have a go."
Report by Christopher Dodd
Photos by Johnny Fenn