British Rowing joins forces with Sports Bodies to thank 1.9 million volunteers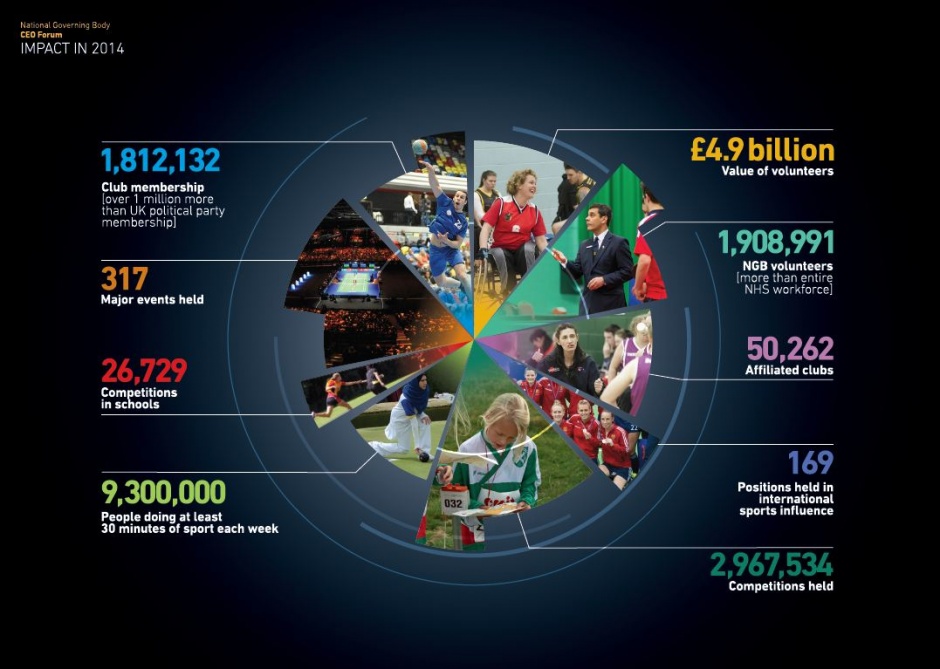 British Rowing CEO Andy Parkinson is one of 39 National Governing Body [NGB] Chief Executives who have joined forces to help influence and inform national and local policy on sport.
As well as rowing, the CEO Forum includes other Olympic and Paralympic sports and mass participation and spectator sports such as football, rugby, cycling and athletics, through to table tennis, handball and boccia.
Adrian Christy, Chair of the CEO Forum and CEO of Badminton England said: "39 National Governing Bodies have come together for the first time to promote their significant role, reach and impact in helping to deliver sport in England. This impact is possible largely because of the amazing commitment, energy and passion of almost 2 million unsung sports volunteers, who, week in, week out, invest their time into creating and developing opportunities for thousands of people of all ages and abilities to take part in sport in local communities; they are a crucial part of the heartbeat of sport in this country and on behalf of the 39 Governing Bodies, we say a huge thank you."
Andy Parkinson, CEO of British Rowing said: "The NGB CEO Forum represents an opportunity to promote the significant health, social and community benefits that sport provides for millions of people in England. British Rowing's volunteers are the life-blood of the sport and since joining British Rowing earlier this year I have seen firsthand the vital contribution they make to our sport at all levels."
The CEO Forum unveiled new research by Sheffield Hallam University Sport Industry Research Centre on the state of sport in England. The study, entitled 'State of Play', was led by Professor Simon Shibli and demonstrates the impact of the CEO Forum's 39 NGBs in helping to deliver sport in England in 2014. 'State of Play' highlights include:
Over 1.8 million people belong to sports clubs [over 1 million more than the total membership of all UK political parties]
There are over 1.9 million NGB linked volunteers [more than the entire NHS workforce]
NGB linked volunteering was worth £4.9 billion
Almost 3 million sports competitions took place in England
Over 50,000 NGB affiliated clubs exist across England
9.3 million people did at least 30 minutes of sport every week [up by almost 900,000 since 2005/06

317 major events were held in England
169 positions were held in international sports administration
Professor Simon Shibli, Head of Sheffield Hallam University Sport Industry Research Centre said: "Our research demonstrates the huge impact NGBs are making in the delivery of sport in England at community and elite level, and their growing influence in international sports administration.
"It is also interesting to see the huge scale of sports volunteering in England with over 1.9 million NGB linked volunteers, which is greater than the entire NHS workforce. Their financial contribution was worth almost £5 billion in 2014 with sport being the second largest volunteer sector behind caring for family and friends."
A PDF copy of 'State of Play' is attached. All research in 'State of Play' relates to the calendar year 2014 and reflects the contribution and impact of the 39 NGBs of the CEO Forum.
The 39 NGBs that make up the CEO Forum are:
Archery, Athletics, Badminton, Basketball, Boccia, Bowls, Boxing, Canoeing, Cricket, Cycling, Equestrian, Fencing, Football, Goalball, Gymnastics, Handball, Hockey, Judo, Lacrosse, Mountaineering, Netball, Orienteers, Rounders, Rowing, Rugby League, Rugby Union, Shooting, Snowsport, Squash & Racketball, Table Tennis, Taekwondo, Tennis, Triathlon, Volleyball, Water-Ski & Wakeboard, Weightlifting, Wheelchair Basketball, Wheelchair Rugby and Wrestling