3 days to go…HoRR History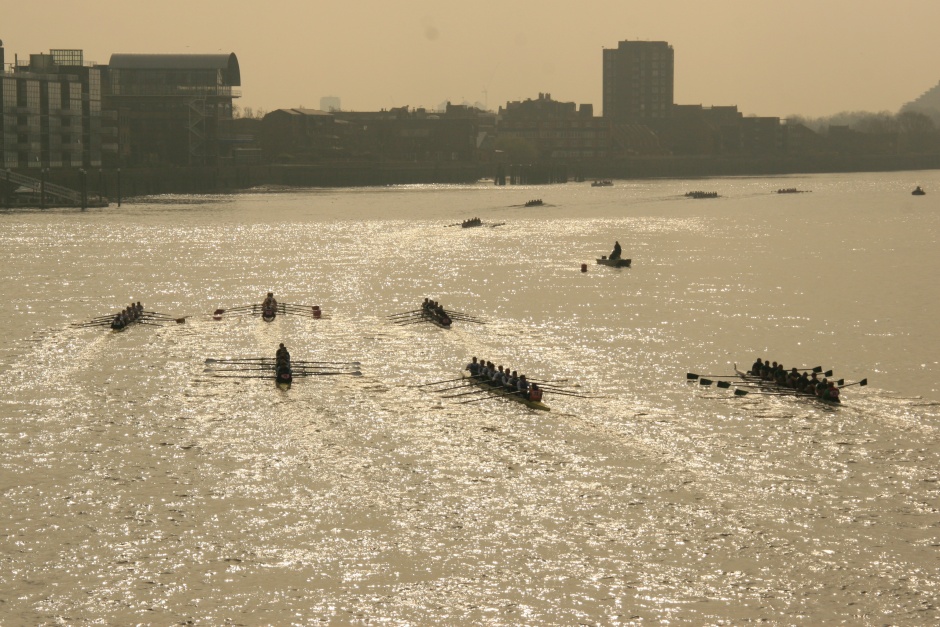 With three days until this year's Head of the River race, we're looking back today at the history of the race.
The Head of the River was founded in 1925 by Steve Fairbairn, an influential rower and coach in the early 20th century. Author of a number of technical manuals, he was an early champion of rowing on a longer slide, whilst coaching at Jesus College, Cambridge, and an advocate of increased focus on the use of the legs. He also believed in the significance of endurance training which is reflected in one of his many repeated mantras; "mileage makes champions". He devised the race whilst coaching at Thames RC, with the aim of raising the standard of training among the London clubs.
The inaugural race, held on 12th December 1926, was attended by 21 crews, however disaster struck when the committee decided that "the holding of any organised race, competition or regatta on a Sunday is entirely contrary to the traditions and spirit of English amateur rowing…they [the committee] request that the organisers of the "Head of the River" competition…see that any future competitions of the kind are held on some day of the week other than Sunday." (1928 Almanack, p 190-1).
From then on, the number of participants increased rapidly, to 49 crews in 1928, to 154 crews in 1939. There was a fall in numbers in 1946, the first race in five years due to the war, with only 71 crews entered. The exponential increase in participating crews was such that in 1979, a decision was made to impose a limit of 420 crews, which is still in place today.
The weather has also played a large part in the history of the race, with four races cancelled or abandoned since 2000 because of the conditions. In 2007 and 2014, the race was abandoned after it had started. The fastest conditions are thought to have been in 1987, when the current record time was set by the Great Britain National Squad, who stormed down the course in 16 minutes, 37 seconds.
We end with a quote from Steve Fairbain, detailing his thoughts on the purpose of the race;
"My dear boy, you are under a wrong impression. It is not a race, it is merely a means of getting crews to do long rows."