Quintin Head successes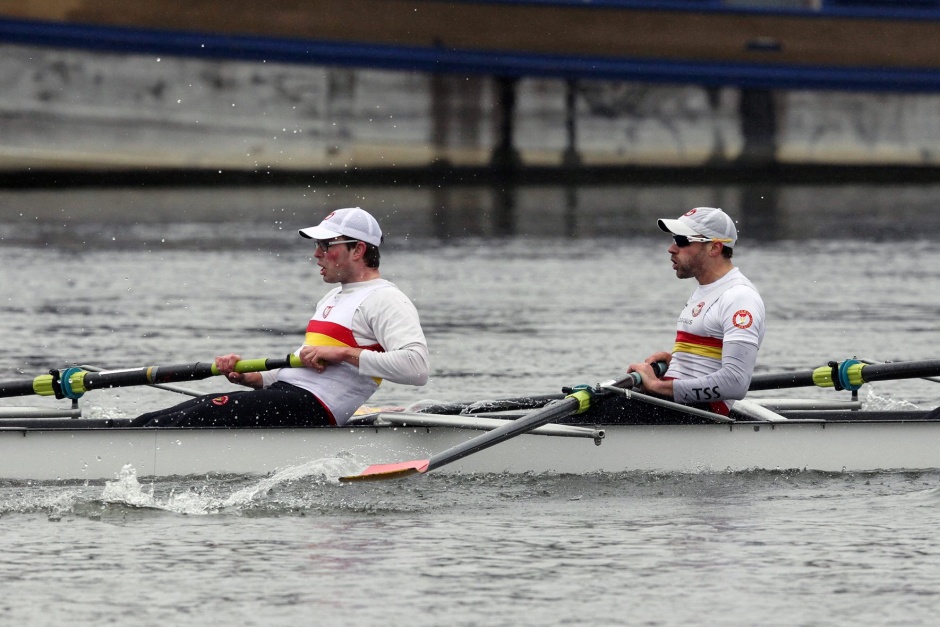 A total of 232 eights took to the Tideway on Saturday to race 4,600m from the University Post, Chiswick to Harrods Depository. For many of the crews, it was part of their preparations for the forthcoming Women's Eights Head, Schools' Head and Head of the River races in March. The race was run on a very fast ebb tide in blustery conditions.
Hosted by Quintin Boat club, the event's fastest crew over the course was from Thames RC. However owing to injuries they had been forced to substitute more than half of the crew and therefore raced for 'time only'. Tideway Scullers were the winners of the elite category, finishing in 12:02.4 – nearly 16 seconds ahead of second-placed Upper Thames.
After the race, Nathan O'Reilly from Tideway Scullers said, "We've trained well on the ergs and in small boats recently so it's good to see that translate to the eight."
"Annoying to get beaten by Thames even if they were time only but we've a strong group and believe we can go all the way to the Vernon."
The Vernon Trophy is awarded to the fastest British Rowing club crew normally rowing on the Tideway at the Head of the River Race.
Meanwhile Oxford University Women's Boat Club took the opportunity to get some experience on the course ahead of the Newton Women's Boat Race against Cambridge, to be held on the Tideway for the first time on 11 April.
Entering two crews, OUWBC finished the fastest women's crew while their second crew took the senior category, 35 seconds ahead of Thames RC. After the race, OUWBC tweeted, "We've had a great day of racing at the Quintin Head even if we are still warming up! Great experience on the course."
In the junior ranks, St Paul's School were sixth overall and second out of 10 in the IM1 category showing their strength ahead of the Schools' Head, held over the full championship course on 16 March. Lady Eleanor Holles School were the fastest junior women winning the WJ18 category in 14:09.9.
The event also had a large number of masters' crews racing across the various age categories. Upper Thames RC from Henley made a strong showing with wins in the open masters D category and also the women's event which was run using a handicap to combine the various age groups.
Quintin Boat Club captain David King said: "We received 248 entries ranging from elite to J16 with a very strong men's IM3 contingent of 31 crews. It's great to see that so many clubs are now using the Quintin Head as a part of their build-up to the HORR – not only the local clubs, but also those from further afield such as Bristol, Gloucester and Bedford."
Provisional results from the event are now available at: http://www.quintinboatclub.org/quintinhead/results.php?date=2015-01-31
By James Lee
Photos by by Rowing Photography, Adrian Ballardie and Ian Waddell