Four New Boats for Northampton RC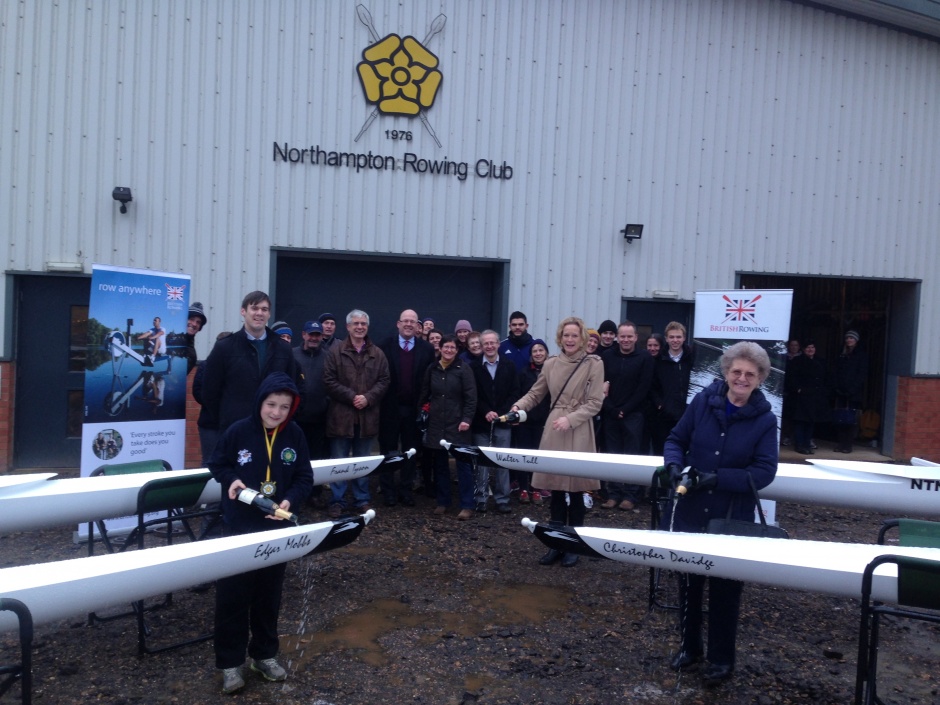 Last weekend, Northampton RC held a boat naming ceremony for four new Paralympic boats. Bought with the help of a Sport England 'Get Equipped' grant, these stable boats will cater for the adaptive members in the club. Northampton RC, one of British Rowing's first rowability Clubs, offer a community group twice a week and will be running their first rowability group sessions towards the end of February, once the water and weather conditions improve.
The naming ceremony coincided with the club's Head of the River Race, which for the first time included rowability events alongside the existing programme, with five athletes from all corners of the country taking part.
The boats were named after Walter Tull, Edgar Mobbs, Frank Tyson and Chris Davidge, four decorated Northamptonian sportsmen, the latter a great oarsman and former President of the Amateur Rowing Association. A profile, written by Mike Rowbottom in 2011 for Rowing & Regatta magazine, can be found below.
Giles Mooney, chairman of Northampton Rowing Club, "We were really pleased with the attendance for the naming ceremony.
"It was quite emotional and was a really nice ceremony. Naming a boat is never an easy decision. We wanted there to be a theme and we thought the sporting greats of the past could inspire some sporting greats of the future."
"Our head last Saturday was a great success and, for the first time, involved rowability events alongside our existing programme. To any club thinking of adding such events to their regatta, my advice is 'go for it'.
"I have often said that the greatest strength of rowing is its accessibility by all. Old or young; man or woman; beginner or elite. Not only can you have a go, you can compete on the same day at the same events as everyone else. That's why, to me, the extension of our offering to rowability is a small step."
By Sally Hickey