Sir Steve Redgrave elected new HRR Chairman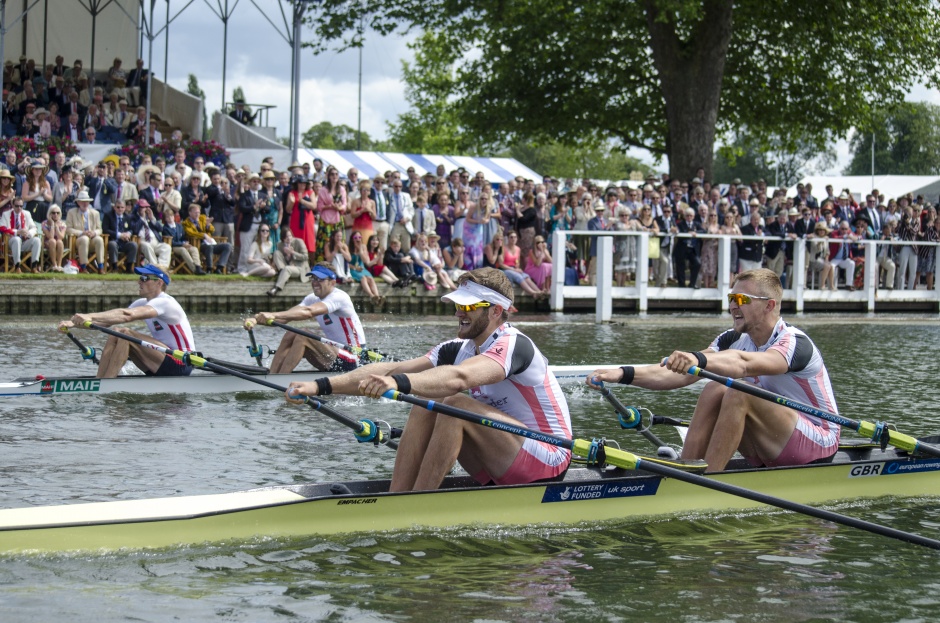 Sir Steve Redgrave was elected Chairman of Henley Royal Regatta this evening, following in the footsteps of Mike Sweeney who had been at the helm for 22 years.
"I feel very humbled and very honoured but also very excited and I hope I can do a job that is worthy", said Sir Steve who described the Regatta as the "most successful international Regatta in the World".
"Our Annual General Meeting is quite a traditional affair normally but today the mood was one of amazing warmth from the Stewards towards Mike. His face showed he was quite embarrassed but also quite humbled. It was a great moment", he added of the popular out-going Chairman, Sweeney, who has retired.
Sir Matthew Pinsent was elected to take Sweeney's place on the Management Committee. Sweeney became a Steward in 1974 and took over the Chairmanship in January 1993. As Vice-Chair, Sir Steve took the opportunity to shadow his predecessor throughout last year's 175th anniversary Regatta.
Sir Steve was elected a Steward in 1996 and became a Member of the Committee in December 1999.
Sir Steve won gold medals at five consecutive Olympic Games from 1984 to 2000 as well as a bronze medal at the 1988 summer games, a grand total of six Olympic medals. He has also won three Commonwealth Games gold medals and nine World Championships gold medals. With five gold medals and one bronze, Steve is the most successful male rower in Olympic history, and his achievement of being the only Olympian to have won gold medals at five different Olympic Games in an endurance sport has led to him being hailed as Britain's greatest-ever Olympian.
Steve's record at Henley Royal Regatta is also unsurpassed. He has won 22 Henley Medals, including seven victories in The Silver Goblets and Nickalls' Challenge Cup for Pairs.
Matthew Brittin has also been elected a Steward of the Regatta.
Matthew Brittin was educated at Hampton School and Robinson College, Cambridge, where he studied Land Economy. He was awarded an MBA from the London Business School in 1997. Matthew joined Google in January 2007, becoming Managing Director of Google UK in 2009. He is currently a Google Vice President.
In his two appearances at the Junior World Rowing Championships Matthew won silver medals in the coxless four's event in 1985 and 1986. His first senior international appearance was in 1987 when he rowed in the Great Britain Eight at the World Championships. In 1988 he won a bronze medal in the British Under 23 Eight and in 1989 he won a bronze medal in the British Eight at the World Championships in Bled, Slovenia.
Matthew rowed for Cambridge in the Boat Races of 1987, 1988 and 1989. He was President in his last year.