Juniors first at Hampton Small Boats Head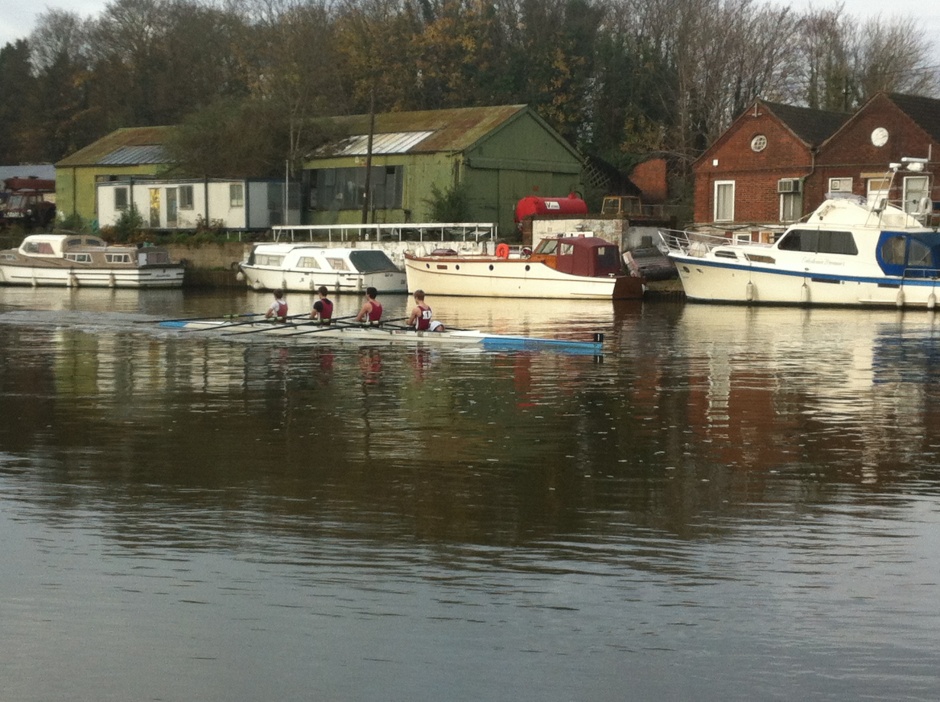 Hampton School played host to one of the largest junior-only rowing events in the country last Saturday, despite concerns that the event might not go ahead due to fast streams in the area. But instead, the sun shone, the rain kept away and the racing was of a fantastic quality.
The event attracted entries from as far afield as Northwich and Llandaff.
Colin Greenaway, Director of Rowing at Hampton School, said, "It was touch and go during the week regarding the stream but I'm delighted that we could stage the event as it is one of the few head races on the circuit that is geared towards juniors.
"The experience of the marshals was key in ensuring the race went ahead smoothly."
The host school picked up one win in J17 pairs prompting Greenaway to say that the emphasis is very much on the breadth of results at this stage.
The fastest time of the day went to Canford School in junior doubles.
It was also a successful day for clubs and schools from the Thames Valley. The fastest sculler of the day went to a junior world silver medallist in the quad sculls, Chris Lawrie of Sir William Borlase's Grammar School.
Other notable performances included Marlow Rowing Club, whose junior women's squad picked up three wins in impressive fashion. Bret King, head coach of the squad, was delighted.
"Hampton Small Boats Head always attracts entries from all over the country and that's down to the fantastic organisation and marshalling of the event itself. I was very happy with the girls' performances and three wins in such a competitive field is a great achievement."
For full results from the event, go to www.myracetime.co.uk/
By Tom Morgan