Andy Parkinson to become new CEO of British Rowing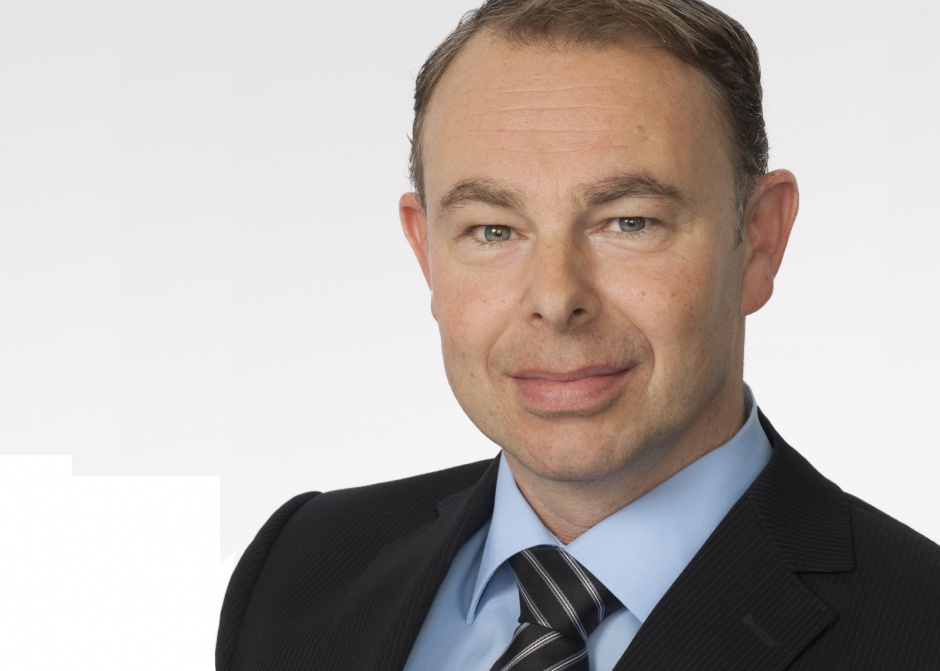 British Rowing has announced that Andy Parkinson has been appointed as its new Chief Executive Officer, effective from January 2015.
Parkinson brings first class credentials to the leadership of British Rowing. He is currently Chief Executive of UK Anti-Doping, having been the first appointment to that position in 2009.
"I am delighted that Andy will be joining British Rowing as our CEO," said Annamarie Phelps, Chairman of British Rowing. "Andy brings a wealth of experience and proven leadership capabilities in sporting governance, both national and international. He was impressive during a rigorous and competitive selection process and we very much look forward to welcoming him to British Rowing when he joins us next year."
Parkinson has built a highly successful career in multi-sport environments. During his time at UKAD, Andy has established UK Anti-Doping at the forefront of global anti-doping organisation and best practice. Prior to his leadership of UKAD, Andy headed the anti-doping operations at UK Sport as Director of Drug-Free Sport, having previously been its Head of Operations. He also has experience at the International Paralympic Committee, having been its Medical and Scientific Director. Prior to this he worked for Paralympics New Zealand, and has also served as President of New Zealand Wheelchair Rugby. He has been active in WADA's Independent Observer programme, and the 2010 Tour de France. He is also the current Chair of the Ad Hoc European Committee for WADA.
Parkinson said "It has been a privilege to be the first Chief Executive of UK Anti-Doping. I have had the opportunity to work with many highly skilled and committed individuals and am extremely proud of what UKAD has achieved over the past five years.
"Rowing has been one of the most successful British Olympic sports and I am very much looking forward to leading the organisation as it strives for greater success, growth and participation at every level. Now is the time for me to seek a fresh challenge and it is an honour to be joining British Rowing as Chief Executive Officer."
Minister for Sport, Helen Grant MP, added: "I would like to thank Andy Parkinson for the huge contribution he has made to anti-doping in the UK. He has led UKAD superbly since its inception in 2009, strengthening links with law-enforcement agencies to take the fight to drug cheats and suppliers as well as educating thousands of athletes on the importance of clean sport in the run up to London 2012 and beyond. I wish him all the best in his new role as chief executive of British Rowing."
British Rowing has been led by Interim CEO, Neil Chugani, since the beginning of this year, and he will remain in post until Parkinson's arrival to ensure a smooth transition. Chugani, a World Champion in the sport, as well as a former senior executive at Goldman Sachs, BSkyB Group PLC and BBC Worldwide, took on the role of CEO on an interim basis and played a leading role in the search for a permanent CEO. Chugani will be returning to his business career but will continue to support British Rowing in an advisory capacity. He also remains a Board member of UK Sport.
Annamarie Phelps said: "British Rowing was fortunate indeed this year to be able to call upon someone of Neil's outstanding professional experience, business acumen and personal passion for rowing, to take on the role of CEO on an interim basis. He has provided strong and effective leadership to the organisation during 2014, has made a significant and successful contribution to British Rowing, and I look forward to paying him a full tribute when he hands over his responsibilities."
British Rowing is one of the most successful British sports in Olympic history. The GB Rowing team achieved a record haul of nine medals at the London 2012 Olympic Games. At the 2014 World Championships in Amsterdam the team won an outstanding 10 medals including Gold in the Women's Pair, the Para Mixed Coxed Four, the Men's Four and the Men's Eight.
One of the first British Rowing activities that Parkinson will oversee in his role as CEO will be the inaugural British Rowing Indoor Championships, to be held in the former Olympic Velodrome on February 8, 2015. More than 2000 competitors and spectators are expected to attend the event in the iconic venue to see British Rowing Indoor Champions crowned across a number of race formats.