Host a University Indoor Rowing Series event!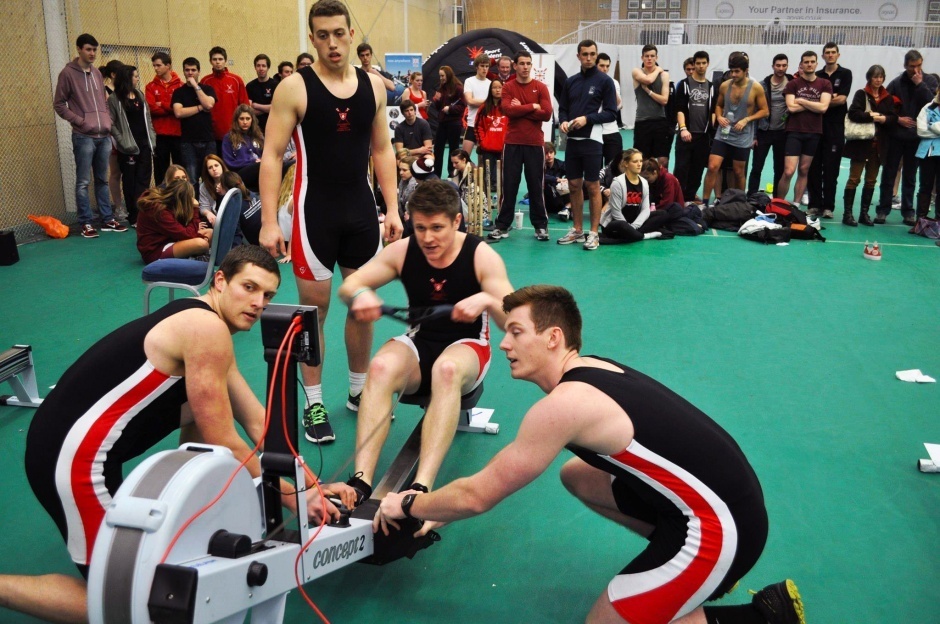 The 2014 University Indoor Rowing Series (UIRS) gets underway in November, and we're hoping to see more students than ever taking part in the national series of events.
Now in its fourth year, the UIRS – which sees university rowing clubs host their own events as part of the wider series, supported by BUCS and British Rowing – is growing year on year, with more than 1500 students from 50 different universities taking part in 2013.
11 universities hosted UIRS events last year, four for the first time, and it is hoped that even more universities will follow suit for this year's series. UIRS events provide a fantastic opportunity for rowing clubs to give their beginners a focus during their first term at university, as well as helping the clubs raise extra funds to support their development. BUCS points are awarded in five categories, on a national basis. The events are also a great opportunity to reach beyond the university rowing club's existing members – inviting students and indoor rowers from the local community to compete against each other.
This year's series will begin with the GB Rowing Team assessment in Boston in November – setting a target for elite and aspiring indoor rowers to follow. BUCS categories within events include openweights, lightweights, beginners and para-rowing, and organisers are also free to provide other race formats to help attract local interest. Team races and relays are often included, and traditionally lead to some of the loudest and most exciting races on the day.
Results and photos from all the events will be posted on the British Rowing Facebook page, with updates on the British Rowing website.
If your university is interested in hosting an event this year, we want to hear from you! For more details, including contact details, an application and everything you'll need to know about setting up a UIRS event, visit www.britishrowing.org/taking-part/students/university-clubs/hosting-uirs-event.