Grainger and Tanner lead rowing Honours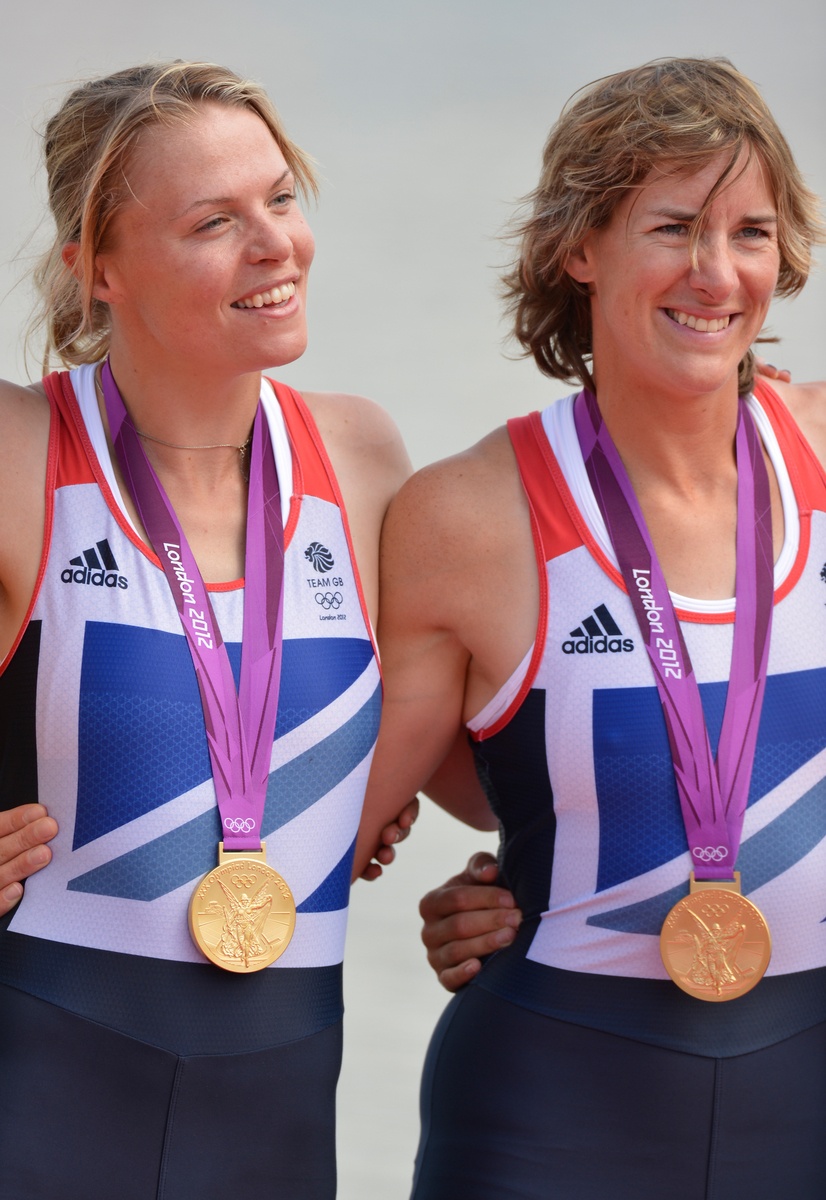 Rowing, after its consistency of success since Beijing and its track record of winning at least one gold for Britain at every Olympic Games since 1984, has featured strongly on the New Year Honours list announced today (Saturday 29 December).
Katherine Grainger, already the recipient of an MBE, has been made a CBE. All of the sport's other London 2012 Olympic and Paralympic gold medallists have received MBEs unless they received them after Beijing.
The GB Rowing Team Performance Director David Tanner has received a knighthood, recognition of the sport's achievement of being top nation at both Beijing and London, whilst Chief Coach for Women and Lightweights, Paul Thompson, and coach Robin Williams have been awarded MBEs.
Grainger, also previously a three-times silver medal winner since 2000, said of her CBE: "This wonderful honour is a fantastic conclusion to the most incredible year for me. We have all seen the positive influence that sport, volunteering and public support made this summer and I hope that influence will continue for a very long time to come.
"For me personally it was a year that far exceeded all of my hopes and dreams and to be recognised in this way has made the year even more special, something I didn't think possible".
David Tanner, the architect of the sport's medal successes, along with his strong support team, since 1996 was clearly delighted for the sport, too:
"I am very proud to have been recognised in this way. While this is an honour for me personally, I see it also as an honour and recognition for the sport of rowing. Rowing is truly a team sport and our Olympic and Paralympic success in London and before has been down to our exceptional rowers and the front-line and backroom women and men who give them such outstanding coaching and support. Also to the National Lottery whose backing since 1996 has been the game-changer for us".
Helen Glover and Heather Stanning won gold in London in the women's pair. This was Team GB's first gold of the Games.
Glover said: "I feel very honoured to receive this as it is the perfect end to an amazing year. To have people think that my achievement is worthy of this, is incredible".
Stanning added: "I am extremely proud and honoured to be awarded an MBE. After an amazing year this really is the perfect end. I can't thank the public, the Army, my family and of course all the team at GB Rowing, enough for all the support they have given to me in 2012.
"Now I am looking forward to 2013 and my planned deployment to Afghanistan, which I know will be as challenging and rewarding as everything I achieved in 2012".
Britain's other Olympic female gold medallists were Anna Watkins winner of double scull gold with Grainger, Sophie Hosking and Kat Copeland, winners in the lightweight women's double scull.
Alex Gregory, winner of the gold in the men's four with Andrew Triggs Hodge, Peter Reed and Tom James, has also been given an MBE, joining his three crew-mates who were awarded the equivalent honour after taking gold in the same event four years ago.
Gregory said: "It is a fantastic honour to be awarded an MBE and is a credit to the team that supported me and my crew in the run up to the Olympics. I am proud to accept it on behalf of my support team and particularly my family who have supported me through all the highs and lows over many years. 2012 will be a year we will never forget".
Britain's Paralympic gold medal rowers have also been honoured with MBEs. Pam Relph, Naomi Riches, James Roe, Dave Smith and cox Lily van den Broecke won the mixed coxed four in London.
Britain continued its gold run in the Games after taking two golds in Beijing when the sport made its Paralympic debut just over four years ago.
Paralympic champion Pam Relph said:
"I am absolutely overwhelmed! Our nation's support of Team GB and ParalympicsGB has been unbelievable and I feel honoured to be able to represent my country! I hope that receiving my MBE helps inspire other arthritis sufferers to be active and use sport as part of their therapy.
Her team-mate Naomi Riches added:
"It is a perfect end to an incredible year and I feel very privileged to be counted among those who will receive New Year Honours. 2012 has truly been a year to remember!"
And, David Smith from the same crew commented: "It's been a great year and this honour is the icing on the cake to cap off what's been the proudest year of my life".
Paul Thompson, Chief Coach for Women and Lightweights, said of his MBE:
"I was absolutely gobsmacked when I first found out I was to be honoured in this way, a totally humbling experience. It has been such a privilege to work with such talented and dedicated athletes, coaches and support staff to put British Rowing on top of the world".
Robin Williams, coach to Glover and Stanning, said: " I am delighted to receive an MBE; it is a great honour and reward for me personally having spent many years coaching, but also for everyone involved in our amazing sport of rowing. We can be truly proud of our team in 2012."
For further information contact: Caroline Searle in the GB Rowing Team Press Office on 07831 755351 or [email protected]
Background:
At the London 2012 Olympic Games British rowers won four golds, two silvers and three bronzes – a best ever.
The previous Olympic benchmark was set as far back as 1908 with eight medals of which four were gold.
28 rowers in nine boat classes won medals at the Olympic Games of 2012 and all 47 rowers reached the Olympic finals in front of record
crowds at Eton-Dorney.
GB's Paralympic rowers went on to take gold in the mixed adaptive coxed four at the same 2012 venue with all three British boats making the finals of the Paralympic Games.