Hosking taking time out to reflect on London gold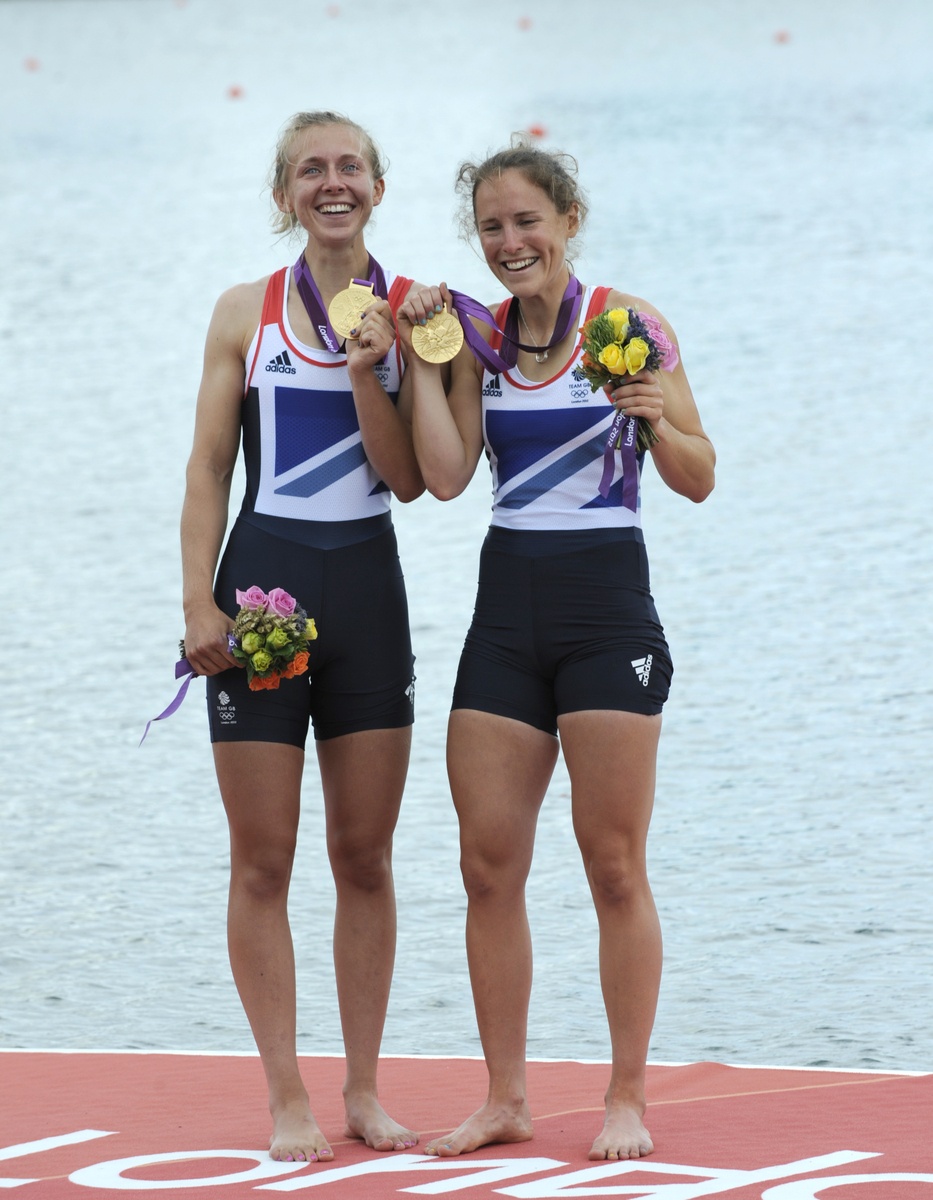 Olympic gold medallist Sophie Hosking took on the world at London 2012 and now she is off to see it – taking a break from international rowing.
The lightweight women's double sculler flew to Australia earlier this week to take some time out and consider her future after stunning the nation with her partner Kat Copeland on their Olympic debut in August.
"I won't be racing internationally this season," said Hosking. "I'm getting some experience living over in Australia, letting the dust settle and having a chance to assess what we've achieved in the last four years.
"It was always something that I wanted to do so I'm just carrying out that plan. You have to lead the life you want to lead and not be dictated to by everything else."
When the GB crew crossed the finish line first on August 4 Hosking turned and congratulated her wide-eyed crew-mate in the boat, an image which adorned the newspapers. That winning moment has brought a whole range of events and appearances for Hosking and Copeland in the three months since the Games.
"It's been a bit full on really going from one event to the next but it is all a unique opportunity and important to make the most of all of them," said Hosking.
Sitting at a table with Stephen Hawking at the Pride of Britain Awards last week was one of the most recent highlights for the 26-year-old who studied physics at Durham University.
And on Sunday she revisited her old academic haunt for the naming of the university's £1million rowing tank in her honour.
"It's been nice to see and hear that so many people watched the rowing at London 2012," she said. "And it is a privilege to have the centre named after me. I'm very proud of what we've achieved.
"It's hard to pick a highlight of the opportunities that have come my way but meeting Stephen Hawking was one of them as I have a lot of respect for him.
"There's a lot of razz-a-ma-tazz winning at a home Olympics," added Hosking, from Wimbledon. "Something that I've tried to maintain is remembering who you are and the qualities that got you to where you have got to. It is very easy to lose sight of that."
Hosking has been in regular contact with Copeland who is now back in training but based at her home club Tees RC in the North East for the winter.
Although Hosking will be taking a break from the GB training programme she does intend to keep fit – and won't be neglecting her rowing.
She travelled to America to race last month and on November 24 will be lining up in an Australian classic in Melbourne.
"Sport and fitness is something that is very important for me so I'm looking forward to getting out to Australia and doing some cycling. I'll also be racing at the Head of the Yarra and I've just come back from racing at the Head of the Charles in Boston. It was awesome and something that I've always wanted to do.
"It was a different experience racing in an eight with some of the big girls and great to race with some of the girls I raced with at junior level like Tash (Natasha Page).
"And it was nice to see rowing attracting that much attention."
Taking a break also means that Hosking can try her hand at other sports which are out of bounds for GB rowers to avoid the risk of injury.
"Bungee jumping doesn't appeal but I definitely want to go skiing and take the opportunity to try a different sport," said Hosking.
"For the first time in nine years I'm enjoying the feeling of doing whatever I want and not being tired.
"I'm coming back to the UK in the New Year and will then decide what I want to do."