A Diamond year for rowing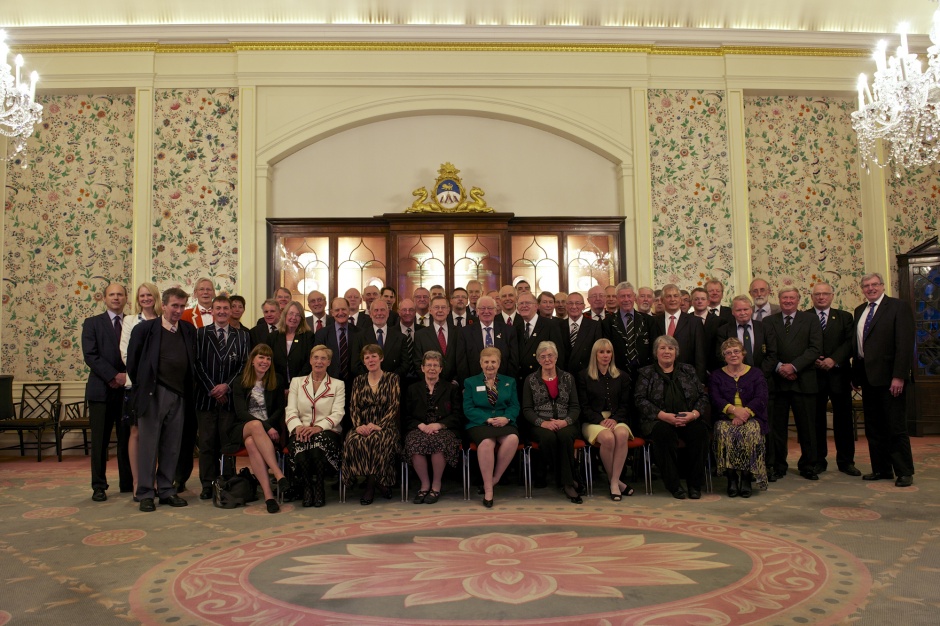 At an Awards Luncheon in Central London on Saturday (November 17), more than 70 volunteers, coaches, club members and officials of British rowing came together to celebrate the incredible individual contributions made to our sport in 2012.
The Merchant Taylors' Hall was host to the bumper awards ceremony, which featured volunteers from across British Rowing's 10 regions.
Chairman Di Ellis CBE, who was overseeing her final British Rowing Awards ceremony before stepping down in February 2013, welcomed all by saying; "When I asked for nominations for the Diamond Jubiliee awards it was heartening to receive so many glowing tributes and see how much our fellow volunteers work is appreciated. British Rowing is one of the most respected Governing Body's in the country because of your work, beliefs, values and the integrity shown throughout our sport."
This year more than any other has seen our sport's volunteers stretched to the limit. Rowing has a network of volunteer support second to none responsible for running our clubs, events, committees, councils and our governing body.
The incredible sporting events of 2012; the Diamond Jubilee pageant, the Olympic and Paralympic Games, the legacy effect of thousands of extra people inspired to have a go at rowing, the Diamond Jubilee Rowing Championships have given rise to new challenges and longer hours for all involved.
The Chairman awarded sixty extra medals this year to recognise both the Queen's Diamond Jubilee year and the immense contribution made by so many in the sport.
The words that cropped up again and again to describe the recipients of the medal were; 'tireless', 'diplomat', 'leader', 'achiever', 'problem solver', 'organiser', 'inspiration', 'catalyst', 'dedicated', 'modest', 'passionate' and 'persistent'.
See the full citations for recipients of the Diamond Jubilee Medal.
During the lunch, the Coach of the Year awards were introduced by Gary Harris, Deputy Chairman and presented by Kate O'Sullivan, Chairman of the Coaching Committee. Annamarie Phelps, Deputy Chairman then introduced the annual Volunteer awards, which were presented by the Chairman.
The afternoon was rounded off by Di Ellis with three final presentations – firstly to Kevin Dentith who received the Medal of Merit for his exceptional contribution to the sport, and lastly Rowing's Medal of Honour to David Biddulph and Rosemary Napp.
The Medal of Honour which was introduced in 1987 is British Rowing's highest award; former recipients are Sir Steve Redgrave, John Garton, Mike Sweeney, Bill Mitchell, Eric Halliday and Jurgen Grobler.
Do you know a volunteer or coach who deserves to be recognised for their contribution to our sport? The Coach of the Year and the Volunteer awards will open for 2013 nominations in April next year.