Welsh reign at the DJRC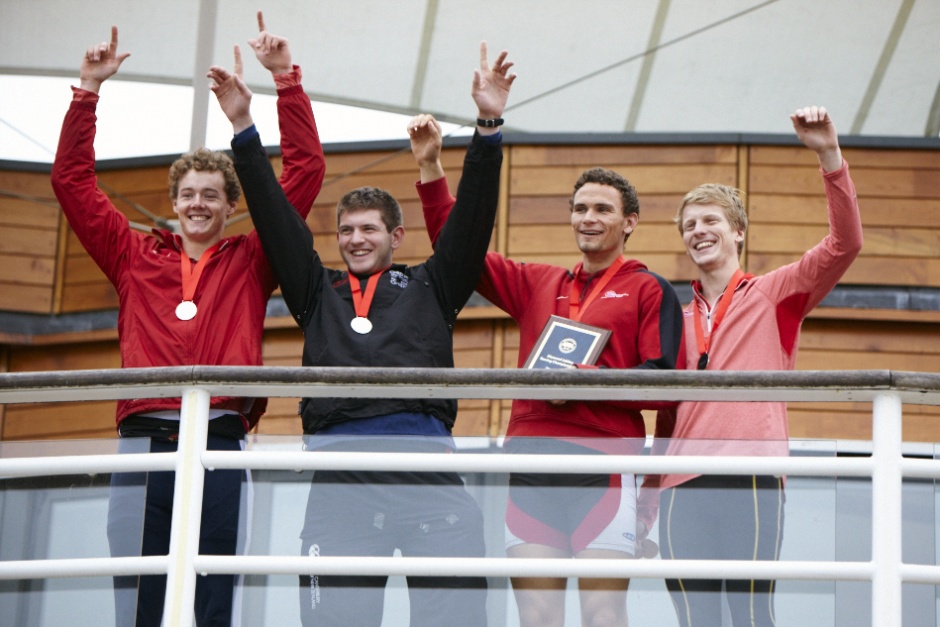 Cardiff University held off a strong challenge from two Durham Uni doubles to win the BUCS Men's 2x category at the Diamond Jubilee Rowing Championships (DJRC) this weekend.
The BUCS results for all crews were extracted from the DJRC results, giving athletes the opportunity to compete for BUCS medals but at the same time to rate their performance against a national field.
Imperial College continued to show their power in the lightweight men's rowing gaining a 1-2 in the men's lightweight double. Newcastle however, also proved up and coming in lightweight rowing with a win in the Women's Lightweight 2x along with a bronze in the Lightweight Men's double – and make their way up north to the Tyne.
Local students from Reading University won a gold in the Women's 2x along with a silver in the lightweight women's category – Bath University and Imperial College followed Reading home in the women's 2x.
These four crews now go back to their universities as BUCS small boat champions from the DJRC – the National Water Sports Centre in Nottingham will hold May's BUCS regatta, where these crews will get the chance to race again…
For a full list of results from the weekend's racing, visit the DJRC webpage.
This story was written by Rich Watton – a member of the Communications Team for the DJRC on behalf of British Rowing's Young Person's Panel.