Volunteer and Coach of the Year Awards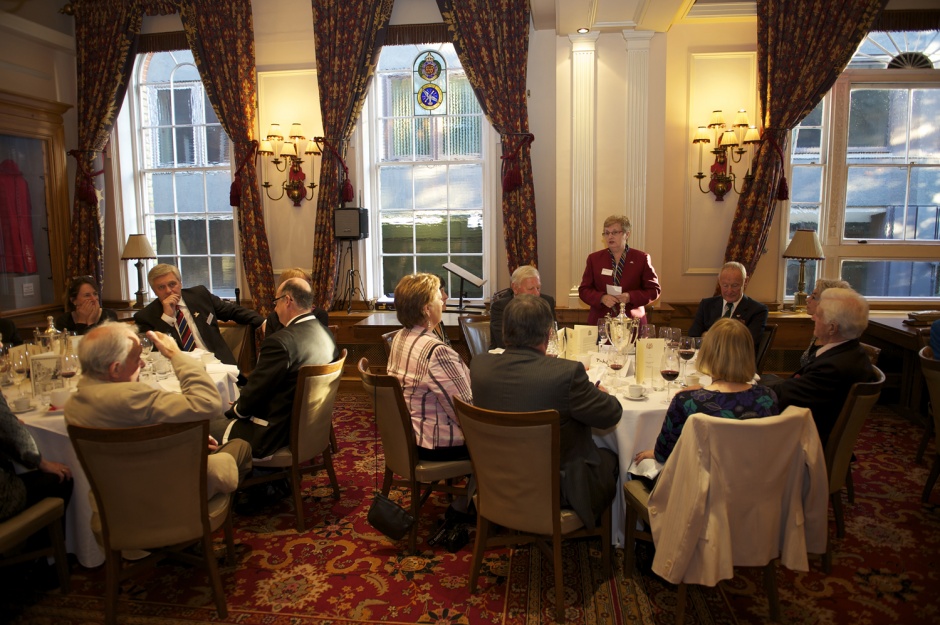 British Rowing is delighted to reveal that the 2012 Volunteer and Coach of the Year Awards ceremony will take place at the Merchant Taylors' Hall on Saturday 17 November.
Our sport owes so much to its volunteers and coaches after a truly unforgettable year, and this year's awards ceremony will formally recognise the outstanding work that so many people do to support rowing in the UK.
A bumper ceremony will see dozens of volunteers and coaches receive their awards, alongside recipients of Diamond Jubilee Medals, Medals of Honour, and Medals of Merit.
The Volunteer Awards will see British Rowing members from each region recognised for their contribution to our sport, from university to club rowing, events to administrative volunteers.
The following volunteers are the overall winners of the Regional Volunteer Awards in 2012:
Bob Board (Exmouth RC, West), Philippa Sondheimer (Avon County RC, WAGS), Dave Maxfield (Doncaster RC, Yorkshire), David Johncox (Thames), Fiona Dick (Leicester RC, East Midlands), Jackie Wardell (Itchen Imperial RC, Wessex), Kerry Maddrell (Royal Chester RC, North West), Mike Perry (Bedford RC, East).
We are also delighted to reveal the winners of the 2012 Coach of the Year Awards:
Club performance
Winner: Greg Beswick. Highly Commended: Claire Parnell
Club Development
Winner: Tony Riddington
Education Performance
Winner: Mike Beresford
Coaching Team
Winner: Marlow Rowing Club (Junior Squads Team – Russell Peacock, Carol-Ann Collerton, Ray Bedder, Colin Picton, Bret King).
Congratulations to all the winners of the 2012 Volunteer and Coach of the Year Awards. We look forward to seeing them at November's ceremony, where they will receive their awards alongside the following medal-winners:
Medal of Honour:
David Biddulph, Diane Graham, John Friend, Peter Jowitt, Rosemary Napp, Rusty Williams.
Medal of Merit:
Barbara and Terry Edwards (joint award), Kevin Dentith.
Diamond Jubilee Medal:
Rodney Andrews, Keith Baldwin, Ted Bates, Robert Bayliss, John Bell, John Biddle, Alan Blackman, Peter Blaseby, Steve Bull, John Canton, Ray Cassidy, Helen Christison, John Clayton, Arnold Cooke, Carol Cornell, Simon Darnbrough, James Davey, Margaret Denham, Fiona Dennis, Jim Downing, John Gill, Alan Granlund, Mike Hendry, Max Heron, Pauline Higgins, Nick Hodges, Barry Hudson, Amanda Jones, Andrew Kelly, Mike Kennedy, Chris Llewellyn, Tony Markey, Peter Moore, Ann-Louise Morgan, Chris Morrell, Stuart Mountford, Pete Mulkerrins, Rod Murray, Jon Neale, Jim Newcomb, Ian Pankhurst, Richard Phelps, Maggie Phillips, Phillip Phillips, Kay Plumtree, Paul Rafferty, Pauline Rayner, CD Riches, Liz Rowbotham, Andrew Ruddle, Don Seymour, Nigel Smith, Andy Smith, Shane Sullivan, Mervyn Theaker, Tommy Thomson, Beryl Tregear, Stuart Ward, Nicole Weiss, and Richard West.