Mark Hunter visits Sports Programmes in Tanzania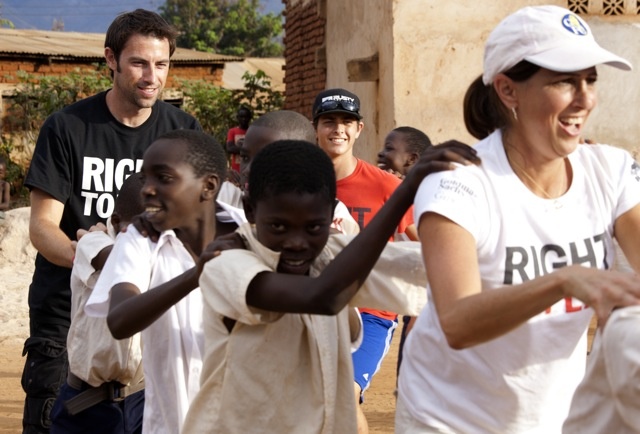 Olympic gold and silver medallist Mark Hunter has been showing his support for international children's charity Right To Play by visiting the charity's sport and play programmes in Tanzania. He spent two days visiting projects in the capital Dar es Salam and in the rural city of Morogoro experiencing first-hand the impact of the leading Sport for Development organisation's work.
Mark Hunter has been an Ambassador for Right to Play for the last three years, giving his time and support whenever possible. The charity's programmes help children to learn, promote health, build peace and develop communities with a focus on inclusion of children with disabilities and girls, two areas that were put under the spotlight at London 2012. Working in over 20 countries across the world Right To Play has over 300 Athlete Ambassadors internationally and over 40 in the UK, having experienced the positive impact of sport on their own lives makes athletes ideal advocates for the charity and their work.
"Having been an Ambassador for Right To Play since 2009 I know a lot about the charity and love the work they do, but visiting the programmes, seeing the kids playing the games made the me realise the full extent of what they do; the laughter and smiles running parallel with important issues such as health awareness make these activities fun and necessary for the kids' lives." Mark Hunter.