Langridge launches Shrewsbury boathouse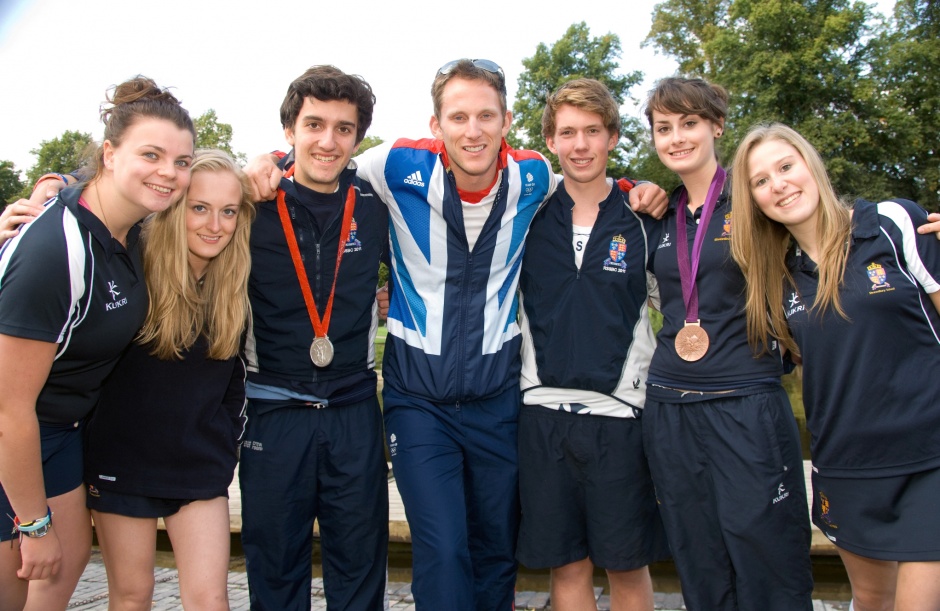 London 2012 bronze medallist Matt Langridge helped launch Shrewsbury School's brand new boathouse on Saturday 22 September, in front of more than 300 pupils, staff and parents.
Langridge – who also won a silver medal in the Men's Eight at the 2008 Olympic Games in Beijing – spent the day talking to past and present Shrewsbury pupils and parents about the rigours of elite racing, before helping to launch the brand new Yale Boathouse facility.
The Yale Boathouse – funded by donors , including Old Salopians and parents – has been built adjacent to the school's original 1921 Pugh Boathouse, high on the banks of the River Severn.
The combined boathouses will give Shrewsbury School enough rack space to store over 60 boats, and a purpose built room on the top floor of the new facility can house 40 indoor rowing machines.
Shrewsbury School's Boat Club currently has more than 150 boys and 30 sixth form girls training on a day-to-day basis, all of whom will benefit from the newly enhanced facilities. With more girls signed up to join the school when it becomes fully co-educational in 2014, its Boat Club is now well placed to meet the expected surge in members.
For more information about rowing at Shrewsbury School, visit http://www.shrewsbury.org.uk/page/rowing.