London 2012: Three GB crews ready to fire up the 'Dorney Roar' one last time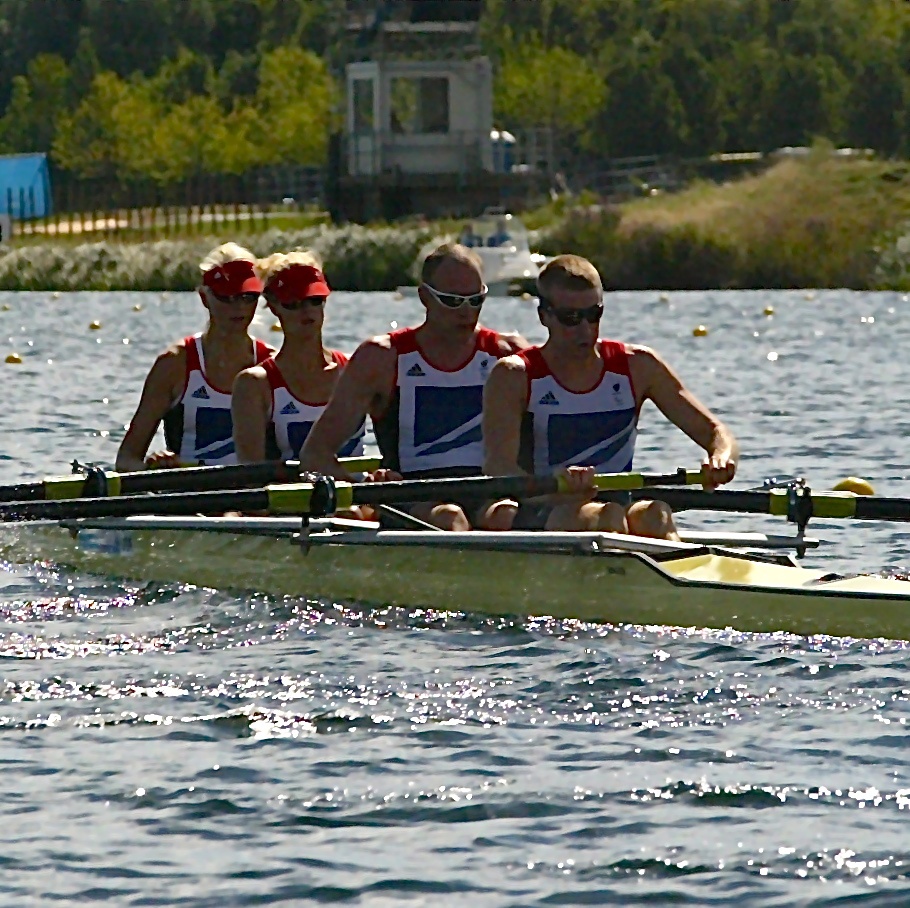 The 'Dorney Roar' of London 2012, the phenomenal wall of noise generated by the crowd at the Olympic and Paralympic rowing venue, will have one last outing tomorrow as GB rowers race in three medal finals back-to-back in a final hour of drama.
Great Britain's Paralympic rowers have emulated the achievement of their Olympic counterparts with every crew reaching the finals.
On Sunday GB will contest medals in the Arms and Shoulders men's single scull at 11:10am, the Trunk and Arms mixed double scull at 11:30am and the Legs Trunk and Arms mixed coxed four at 11:50am in a stirring hour of action to bring the curtain down on the Paralympic rowing regatta.
Paralympic and World Champion Tom Aggar will race in lane three next to China's Cheng Huang, who set a new World Best Time in the heats, and 2011 World bronze medallist Australian sculler Erik Horrie.
Aleksey Chuvashev from Russia, who won silver behind Londoner Aggar at the 2011 World Championships, races in lane five with Korea's Jun-Ha Park and Brazil's Luciano Luna de Oliveira in the outside lanes.
"You go out with the mindset to push yourself to the absolute limit and race hard, race your best race and as long as I have spent myself then whatever the result is I'll be pleased," said Aggar, 28, who is unbeaten since he started racing internationally in 2007.
"I knew it was always going to be tough. I have been saying it for a while. Everyone raises their game. What will be, will be.
"To see the stands almost filled is fantastic for the heats and I am sure it will be even louder for the final."
Army Captain Nick Beighton, 30, from Shrewsbury, and Sam Scowen, 24, from Wokingham, will follow Aggar's race down the Dorney course, past the view of Windsor Castle and into the roar before the line of bubbles which marks the finish line.
"We're looking forward to tomorrow just to do ourselves proud," said Beighton, who praised the team's togetherness as a key to its success in getting every Olympic and Paralympic crew into finals.
"We are part of a greater whole. Within the Paralympic squad there is a fabulous feel. There is a really tight knit group, a happy group. That is critical to success because it is not just what happens on the water here necessarily, it is all those hard hours you put in training away in the winter in Banyoles when you have a laugh and take the mick out of each other.
"And then to train alongside the Olympic squad at Caversham it is a culture of success and you get swept up in that and you get a lot of belief from that."
The GB mixed double scull earned a place in lane five for the final after winning their repechage on today (Saturday) and line up with two crews who set new World Best Times in the heats, France and China.
The talented field also features heat-winners France and strong crews from the USA, Italy and Australia.
The final race of the regatta is the mixed coxed four. The GB World Champions were inspired by the crowd en route to winning their heat and hope the noise will guide them home in the lead one more time.
"It's like rowing in a stadium," said 34-year-old David Smith who previously competed for GB at karate and bobsleigh before switching to Paralympic rowing.
GB race in lane three next to fellow heat-winners Germany who won silver behind GB at the 2012 Munich World Cup, and Ukraine who won bronze in Munich. Italy, China and the USA completing a highly competitive field for the final race.
Smith added: "We race to win our race and focus on our own boat as you can't control the uncontrollables. We'll just stick to our plan and hope we cross the line first. The sport is always stepping on. We're never complacent but we'll focus on what we know and what we do. We'll go out on Sunday and put down our best performance."
The GB Rowing Squad is supported by the National Lottery.
Open All
Crew List
PARALYMPICSGB CREW LISTS
(listed bow to stroke with club/home town/date of birth)
Arms & shoulders single scull (ASM1x)
Tom Aggar (Royal Docks RC/London/24.05.84)
Coach: Tom Dyson
Trunk & arms mixed double scull (TAMix2x)
Nick Beighton (Guildford RC/Shrewsbury & Yateley/29.09.81)/
Sam Scowen (Dorney BC/Wokingham/29.10.87)
Coach: Tom Dyson
MIXED
Legs, trunk and arms mixed adaptive coxed four (LTAMix4+)
Pamela Relph (Leander Club/Aylesbury/14.11.89)/
Naomi Riches (Marlow RC/Harrow/15.06.83)/
David Smith (Molesey BC/Aviemore/21.04.78)/
James Roe (Stratford upon Avon BC/Stratford upon Avon/28.03.88)/
Lily van den Broecke (cox) (Headington School BC/Oxford/08.01.92)
Coach: Mary McLachlan