ParalympicsGB – inspiring the next generation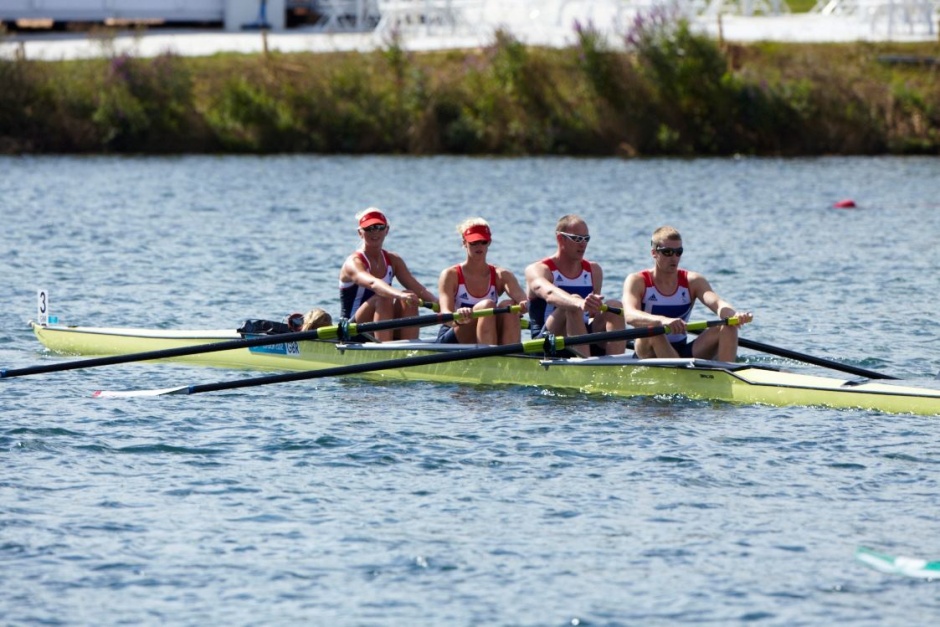 British Rowing members have been out in force during the first two days of the Paralympic Regatta – cheering on the ParalympicsGB rowers through the heats and repechage rounds.
We caught up with some of the club-level Adaptive rowers who visited Eton Dorney on Friday as part of the London 2012 Ticketshare scheme, and found out just how inspirational the London 2012 Paralympic Games are proving to be.
'It's really good to be here – seeing how high the standard of adaptive rowing can be,' said Laura Coteman, from Bedford Rowing Club.
'I've just started – I've literally just been rowing for a few weeks – so it gives me a bit of determination.
'It would be amazing to compete at this sort of level, but at the moment I'm just going to do what I can and see what level I can get up to in the next few months – then I'll see if I want to compete. It would be amazing to row at a Paralympics one day – that would be the ultimate!'
Oundle Town's Claire Connon was also on hand to witness the ParalympicsGB rowers' feats, and is determined to reach the highest level herself.
'It's been a fantastic day; I wish I could've been out there in the AS [single sculls]!' she said.
'I've only been rowing since the end of May, but 2016 is the aim. Positivity and determination – that's what we've got going on here!
'My aim is to be the first intravenously fed Paralympian. It's going to be interesting. My doctors and medical team are a bit stressed about the situation, but I just say "I want to do this" and they work out ways for me to do it. I'm taking control of my health to do this.
'I think that the dietetic side of it is going to be the most difficult, but we'll work it out. There'll be a way around it – there always is! That one little thing isn't going to stop me rowing.
'Adaptive rowing just makes me feel so content. Everything just clicks into place. I'm a better adaptive rower than I would have been a normal rower.'
To find out more about Claire and some of the other adaptive rowers who visited the Paralympic Games as part of the London 2012 Ticketshare programme, visit our Adaptive Rowing Blog.
If you've been inspired to have a go at adaptive rowing yourself, www.britishrowing.org/paralympics#have-a-go.