ParalympicsGB rowers ready to race at London 2012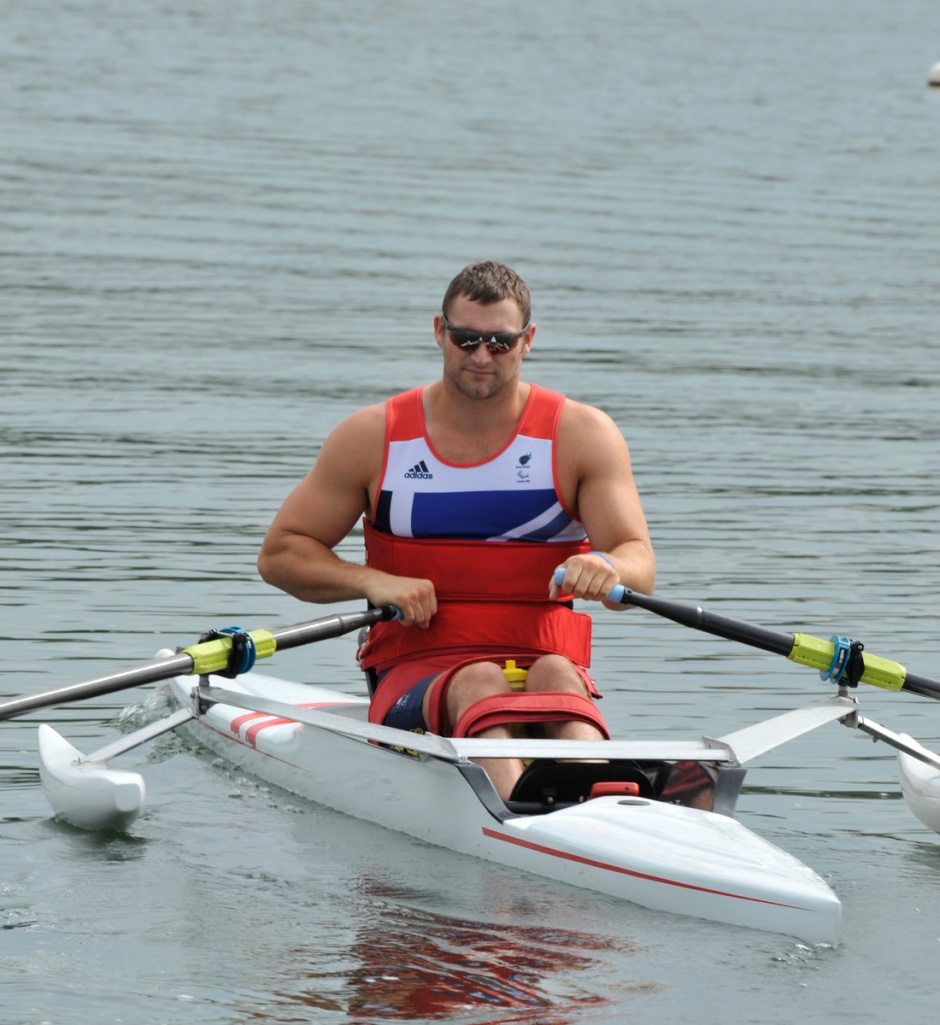 ParalympicsGB rowers are in final preparations at their training base before they take to the water of Eton Dorney at London 2012 next week.
GB has two reigning World Champion crews going into the Games of Tom Aggar in the men's single scull, and the mixed coxed four of Pamela Relph, Naomi Riches, Dave Smith, James Roe and cox Lily van den Broecke.
The mixed double scull will consist of Army Captain Nick Beighton and Samantha Scowen, World finalists who qualified GB's first boat for the Games last summer.
"It's eight days to go now to the opening ceremony and we're into final preparations," said Aggar, reigning World and Paralympic Champion, yesterday, looking forward to racing in his home city of London.
"It's a very exciting time for both me and the team. You only have to look at the ticket sales to see there is plenty of support for the team. We can't wait to get out and compete. I'm confident in my preparations, but everyone steps up their game at the Paralympics so all I can do is my personal best and hope that is good enough."
Heats begin at the Paralympic rowing venue on Friday August 31 with finals in all three events contested by GB on Sunday September 2.
Tom Dyson, lead ParalympicsGB rowing coach, said: "It's great for the squad to be less than 10 days to the start of racing. Not only is it close but the interest really seems to be ramping up off the back of the Olympics, and I get the sense this is going to be much bigger than Beijing for Paralympic rowing.
"There was some really good work done by all three of our crews during the final training camp and they can now use these last 10 days to freshen up and put the finishing touches on their preparations."
SCROLL DOWN FOR MORE
===================================================
PARALYMPICSGB CREW LISTS
(listed bow to stroke with club/home town/date of birth)
Arms & shoulders single scull (ASM1x)
Tom Aggar (Royal Docks RC/London/24.05.84)
Coach: Tom Dyson
Trunk & arms mixed double scull (TAMix2x)
Nick Beighton (Guildford RC/Yateley/29.09.81)/
Sam Scowen (Dorney BC/Wokingham/29.10.87)
Coach: Tom Dyson
MIXED
Legs, trunk and arms mixed adaptive coxed four (LTAMix4+)
Pamela Relph (Leander Club/Aylesbury/14.11.89)/
Naomi Riches (Marlow RC/Harrow/15.06.83)/
David Smith (Molesey BC/Dunfermline/21.04.78)/
James Roe (Stratford upon Avon BC/Stratford upon Avon/28.03.88)/
Lily van den Broecke (cox) (Headington School BC/Oxford/08.01.92)
Coach: Mary McLachlan
=================================================================
CONTACT DETAILS
ParalympicsGB Games-time press team:
For general Paralympic enquiries contact the ParalympicsGB press team by email on [email protected].
For rowing-specific enquiries during the Paralympics contact Andy Sloan on [email protected] or 07714 168391 / 01225 443 998.
For non-Paralympic rowing enquiries email [email protected].