Olympic legends drop in on Barnes Bridge Ladies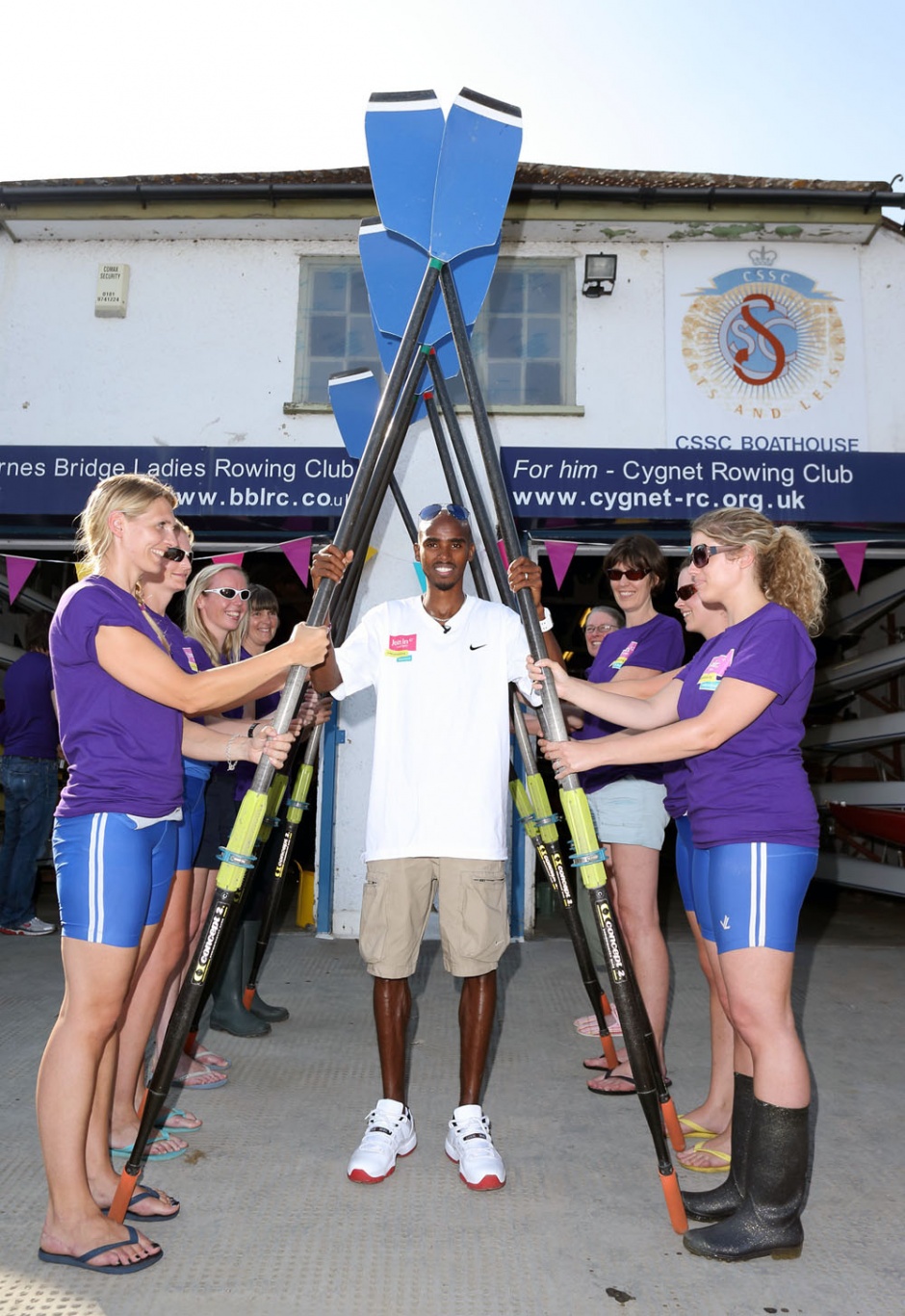 On Sunday 19th August, a 'Battle Bus' of sporting legends arrived at Barnes Bridge Ladies Rowing Club as part of Join In Local Sport – a nationwide grassroots campaign to encourage community sport.
Team GB's golden boy Mo Farah joined Jonathan Edwards, Daley Thompson and Sharron Davies at the Barnes Bridge Ladies RC open day, mingling with members of the local community and taking part in an on-the-water session.
"I've had so much fun today with everyone that came to Join In with the Barnes Bridge Rowing Club," said Farah, who won two Track and Field gold medals at the London 2012 Olympic Games.
"I've never been in a [rowing boat] before, but give it a few more years and maybe I'll attempt to qualify. For now I'm definitely more comfortable on dry land though!
"The reception and support I've had since the Olympics has been unbelievable. However, it is not just about me. There are so many people who have been instrumental in helping me get to where I am. The Join In weekend is all about carrying on the volunteering spirit we've seen at the Games and encouraging more people to get involved, so clubs like this one can continue to get people involved in sport and maybe even create the next Olympic champions."
Join In Local Sport is an Olympic legacy initiative which aims to capture the enthusiasm generated from the once in a lifetime opportunity of hosting the Olympic Games.
More than 6,000 events (including rowing) have taken place so far as part of Join in Local Sport, building the sporting and volunteering legacy from London 2012.
Join In Local Sport events will continue until Tuesday 28 September. To see what activities are taking place in your area, visit www.joininuk.org.