Boat Race welcomes women rowers to the Tideway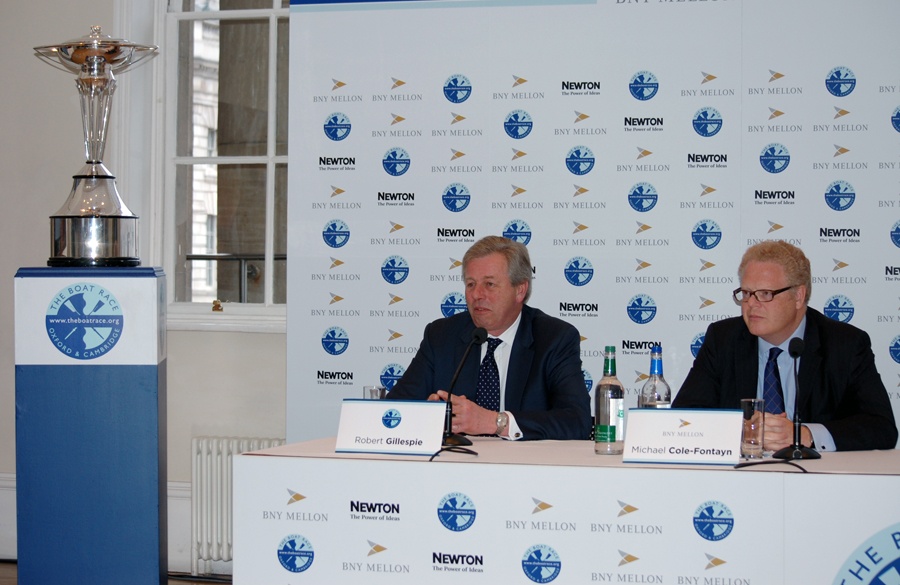 The Oxford and Cambridge University Boat Race celebrated a 'momentous day' today, with the announcement that the women's Boat Race will be given equal billing with the men's from 2015 onwards.
At a press conference in London this morning, new Boat Race sponsors BNY Mellon were revealed as the new Boat Race sponsors, and the investment management company's representatives immediately announced seismic changes to The Boat Race.
In three year's time, the University Boat Race will feature men's and women's racing on the same day, over the same 4-and-quarter-mile Championship Course.
Newton – a BNY Mellon company and one of the UK's leading investment firms – will continue its sponsorship of the women's Boat Race, and CEO Helena Morrissey CBE expressed her pleasure that women's rowing will receive equal footing with men's at the iconic Boat Race.
'We are delighted that with our help, and that of our parent BNY Mellon, the vision of parity between the women's and men's club is now a reality,' Mrs. Morrissey said.
'It is exciting to have the opportunity to fund a programme which is making a real difference to university and women's rowing, as well as women's sport more generally.'
The women's race will receive 'complete parity' with the men's race, and representatives of The Boat Race's broadcast partner, the BBC, assured the assembled journalists at this morning's press conference that the integration of the women's race was 'hugely important' to the corporation.
'One of the crucial things, now that [The Boat Race organisers] are making the move, is that we make the move to cover it as a proper race,' said the BBC's Paul Davies.
'And we will cover it as a proper race, that's for sure.'
The move to include women's racing in the illustrious Tideway event has been greeted with delight by figures across rowing, including alumni of both the men's and women's event.
'It's great that the future of The Boat Race is secure with the signing of the BNY Mellon partnership and, having had a daughter row for Oxford, especially pleasing to hear the plans to move The Women's Boat Race to London,' said five times Olympic Gold medallist Sir Steve Redgrave.
'The Boat Race has a fantastic history, and to see The Women's Boat Race be a part of that in the near future is a tribute to both Newton and the efforts of the students involved.'
The 157th Boat Race will be held on Saturday 7 April 2012. For more information, visit www.theboatrace.org.