Thames Heritage Tapestry on display in Oxford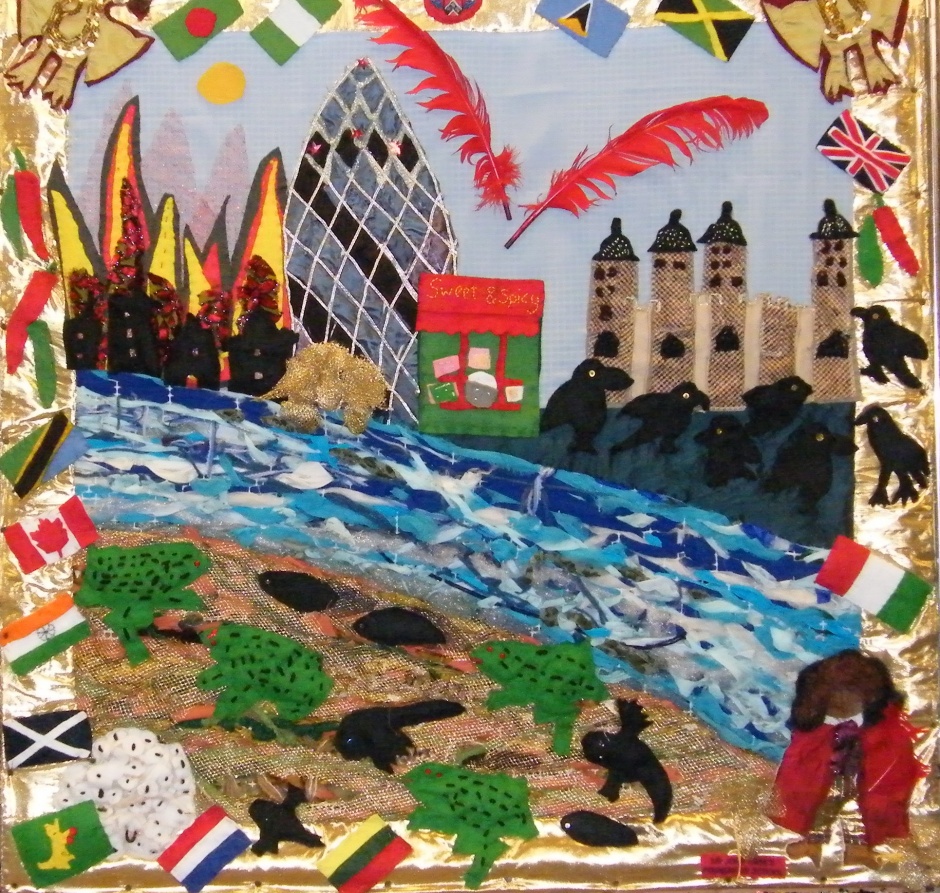 Part of a tapestry created by 50,000 schoolchildren is on display in Oxford until Thursday (12 January), giving a unique perspective of the River Thames from the eyes of the schoolchildren who live on its banks.
Ashmolean Museum is playing host to a 3m by 14m section of the Thames Heritage Tapestry, created by children from schools across Oxfordshire.
Over 200 primary, secondary, and special needs schools are involved in the project to create the Thames Tapestry, which will depict the river from its source in Gloucester to the Estuary in Southend-on-Sea.
"The Thames Heritage Tapestry project is a totally joyful celebration of everything that makes the river so iconic," said Lizzie Owen, Chief Executive of The Millennium Tapestry Company which – in partnership with the Thames Heritage Trust – is responsible for the project.
"It is purely educational and wholly inclusive, providing everyone involved with a basis for acquiring new skills that will lead on to a lifelong learning adventure. We can't wait to see the young people's work displayed."
The Oxfordshire section of the Thames Tapestry can be seen for free at the Ashmolean Museam until January 12. For more information, visit www.ashmolean.org.