Sad news of the death of Peter Burdess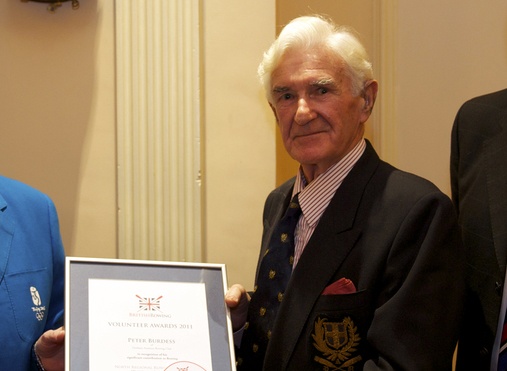 [newsimage=1]British Rowing has learned with great sadness of the death of Peter Burdess, a dedicated volunteer, coach, and rower at Durham Amateur Rowing Club of more than 60 years.
Peter joined Durham ARC in 1950, and first started coaching for the club in 1956. In recent years, he juggled coaching responsibilities with mentoring, working in the club kitchen at fund-raising events, and painting oars if required.
'Peter made a huge contribution to rowing in our region as a competitor, coach, volunteer and supporter,' said a spokesman for the club.
'His picture appears on many photos on the walls of Durham ARC Boathouse spanning over many decades. He has been particularly effective in bringing newcomers to the sport.'
Peter's extraordinary contribution to rowing in the North East was recognised at the 2011 Volunteer of the Year Awards in November.
At the time of the awards, 84 year old Peter was still rowing or coaching six days a week, working with Masters rowers who had come through Durham's Explore Rowing programme.
'Peter's quiet encouragement has been core to retaining older new members,' his Volunteer of the Year award citation read. 'This award couldn't have gone to a more deserving person.'
Peter's involvement with Durham's Explore Rowing courses helped the club vastly improve its retention rates amongst older participants – ensuring that rowers of up to 86 years old became active members of the club as well as enjoying their time on the water.
'What gives me most satisfaction is helping people stay fit and to enjoy their lives a bit more,' Peter said in November.