Capsize and Recovery
Teaching new rowers in your club the best methods of how to handle capsize and the steps they should take is a very important part of any rower's training.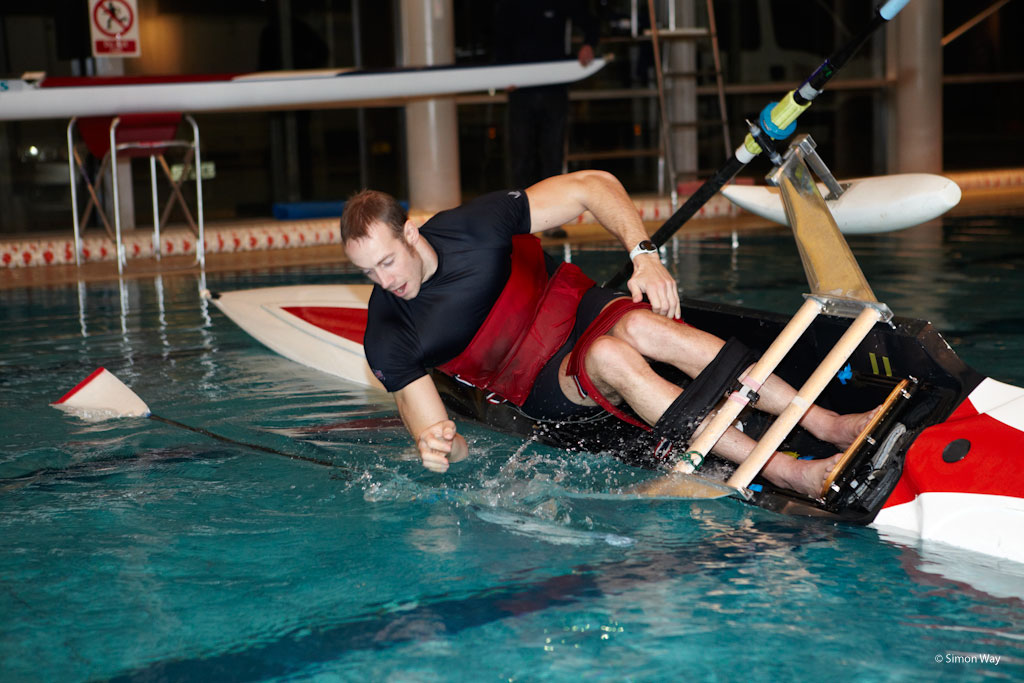 Clubs often have different methods for doing this but British Rowing has developed and standardised this training to help clubs safely and effectively teach rowers. This workshop will specifically cover Capsize and Recovery. The aim is to provide a model for clubs to use when running their own Capsize and Recovery sessions.
Quick Facts
How much will it cost?
£52
(£55 from 1 September 2018)
How long is the workshop?
Four and a half to five hours.
Who can attend?
Anyone who will be running Capsize and Recovery sessions at their club.
This workshop is also a prerequisite for anyone wanting to attend a UKCC Level 2 Club Coach course (Sliding Seat).
How is the workshop structured?
This workshop has a mixture of both theory (including video) and practical; this will involve a practical session in a pool during which you will perform a Capsize and Recovery in a single scull, so you should be prepared to get wet. It is advisable to perform the capsize in your rowing kit to simulate a real-life event. Bring a change of clothes and a towel, and also a plastic folder to keep your course materials dry.
How do I apply?
Check the calendar to find a workshop near you.
Then book online using our booking system.
---
Upcoming Workshops
Further courses can be found by searching on the Courses Calendar.