Diploma in Sporting Excellence
"supporting talented young athletes to combine sport and education so that they have the skills, knowledge and competence to pursue sporting excellence alongside a career."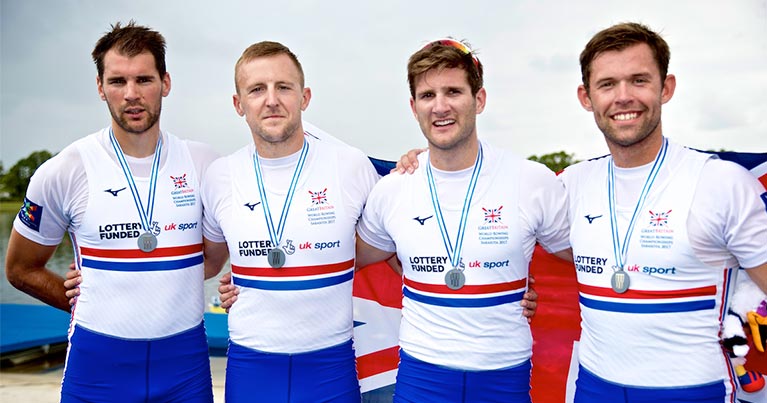 How does the Diploma in Sporting Excellence (DiSE) work?
The new Diploma in Sporting Excellence programme provides an education programme aimed at supporting young athletes to develop and achieve their full potential as well as gaining an additional qualification.  It covers subjects such as career planning and sports ethics to technique and psychology. The learning programme supports the key messages which all potential GB team athletes are required to understand. It is also aligned to other areas of education such as Clean Sport and Safety – with athletes having access to all online education resources. British Rowing's new Rower Development Guide is also aligned to the DiSE learning programme through its key pillars.
The programme is designed to be delivered alongside the athletes' chosen higher education studies, such as A levels or BTech, which from September 2020 must be completed at a state-funded school. Athletes must be aged 16 – 18 years or aged 19 – 24 years for those who have an Education, Health and Care (EHC) plan.
What happens when you complete the programme?
At the end of the two-year DiSE programme athletes will receive the Diploma as well as 64 UCAS points. Athletes who have demonstrated the competence required and who show clear potential could have the opportunity to continue within the sport and move to the Under 23 trials system, training through a suitable club and aiming for GB representation. Alternatively, an athlete could use the DiSE Programme and Diploma as a foundation to continue within the sport of rowing in an alternative career such as:
Coaching
Club Development
Sports Science Specialist Support
Current Rowers on DISE include:
Current rowers who are working towards their diploma include World junior Champions Theo Darlow and Mickey Dalton
Diploma in Sporting Excellence (formally AASE) graduates include Olympians, World Championship medallists and junior world champions.
Jack Beaumont competed at Rio 2016 Olympic Games in the men's quadruple sculls, finishing fifth and won silver at the 2017 World Championships.
Jessica Leyden was the first female single sculler to win a World Rowing Junior Championships gold medal in 2013 in the year she graduated and has gone on to win bronze at the 2017 World Rowing Championships.
Chris Lawrie was part of the crew who won Great Britain's first gold medal in the junior men's quadruple sculls at the World Rowing Junior Championships in 2015, the same year that he graduated from the programme.
What do I need to be able to apply?
In order to apply athletes must have met one of the performance criteria set, this is reviewed yearly to ensure it reflects current standards. (The performance criteria that is set is in line with our Junior GB Assessment process, World Class Start testing and Para Talent ID programme)
How do I apply?
Applications for the October 2019 intake open in June.
If you are interested in applying you should contact Loretta Williams Programme Manager for DiSE Loretta.williams@britishrowing.org in the first instance.