J16 Development Programme
Information about GB Rowing Team J16 events including the GB v France Match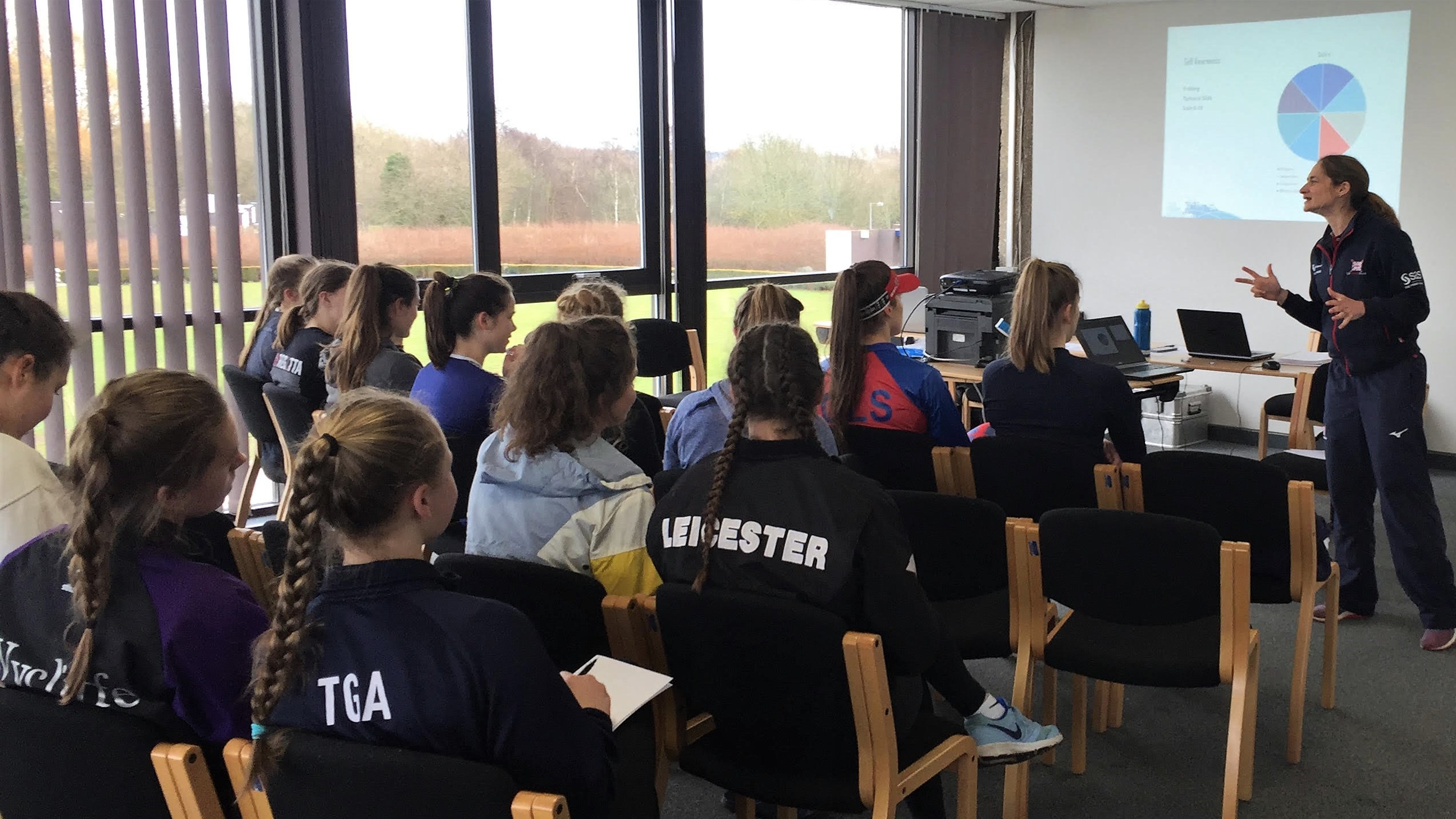 This page provides information on:
GB Rowing Team (GBRT) J16 Virtual Camp
J16 Coaches Meeting
GBRT J16 Crew Sculling Camp
GB v France J16 Match.
If you have any questions, please email Dan Cooper (U19 Programme Manager).
Key dates for 2024
Friday, 1 March – Application deadline for the GBRT J16 Crew Sculling Camp
Monday, 11 March – J16 Coaches Meeting
Wednesday, 13 March – Registration closes for GBRT J16 Virtual Camp
Sunday, 17 March – GBRT J16 Virtual Camp
Saturday, 30 March to Monday, 1 April – GBRT J16 Crew Sculling Camp (NWSC, Nottingham)
Sunday, 23 June – Entries close for GBRT J16 trial for the GB v France J16 Match
Sunday, 30 June – GBRT J16 trials for the GB v France J16 Match (NWSC, Nottingham)
Monday, 15 to Thursday, 18 July – GB v France J16 Match (France).
GBRT J16 Virtual Camp (Sunday, 17 March 2024)
Due to the success of the GBRT J16 Virtual Camps that have been run since 2021, we have made the decision to run it again in 2024. This year it will take place on Sunday, 17 March between 2pm and 6pm and will once again be open to all J16 rowers and their coaches across Great Britain.
We believe that the learning that comes from attending this activity could be an important step in many young rowers development. Therefore, we want to make sure that this provision continues to be available to as many of the rowers that aspire to trial for the GB Rowing U19 Team in the future. We hope that you will promote this event through your junior section and encourage the rowers to engage with this opportunity.
Registration
There will be no cost to attend, but to access the educational materials (found on RowHow) athletes are required to have a valid British Rowing or Scottish Rowing membership.
Coaches should use the following google form to register their athletes and themselves before Wednesday, 13 March – J16 Virtual Camp Registration.
All J16 attendees will need parental consent prior to taking part in the activity. The parental consent form can be accessed at – J16 Camp Parental Consent.
Details about how to access the learning material and the log in details for the session will be sent out to those coaches that register athletes.
J16 Coaches' meeting (Monday, 11 March 2024)
Another positive outcome of last year was the J16 coaches meeting. We are keen to continue to facilitate this and we have organised this season's meeting, for coaches only, to be held virtually on Monday, 11 March from 7.30pm – 8:30pm.
The first part of this discussion will focus on the potential of this year's J16 rowers and what can be done to best prepare and support them for their J17 season and beyond. The second part will be made up of questions that you have posed before or during the meeting.
If you are interested in attending, then please register your interest using the following link here.
GBRT J16 Crew sculling camp (Saturday, 30 March – Monday, 1 April 2024)
The J16 Crew Sculling Camp is the first opportunity for rowers to work with the GB Rowing Team in a camp environment and will be held at the National Water Sports Centre, Nottingham, between Saturday, 30 March and Monday, 1 April 2024. The main route to entry to the camp is by providing a February 5k ergo score that reaches a minimum standard (found in the GB Rowing Team advance notice PDF) and then racing at the GB U19 Rowing Team February assessments in a 1x.
40 rowers will be invited (20 male, 20 female) who will have demonstrated, through their application form, that they have an eagerness to learn and improve, and might be of the standard to be considered for the World Rowing U19 Championships or Coupe de la Jeunesse in 2025 or 2026.
The camp includes technical and work sessions on the water and ergo, as well as gym sessions led by an UK Sports Institute Strength and Conditioning coach, and athlete workshops led by specialists in their field. Topics covered at previous camps have included: athlete nutrition, anti-doping, mobility and flexibility, future standards, video analysis, and behaviours of high performing athletes.
One of the strengths of this camp is that rowers can row in crew boats with others outside of their own club/school environment. This coupled with the experience of being coached by coaches other than their own has been shown to be a catalyst for improvement.
GB v France J16 Match
Details about this annual match and trials for the team can be found the GB v France J16 Match page.
Athlete Development Pathway
The J16 Development Programme is part of the wider GB Rowing Team Athlete Development Pathway.
Find out more