Diploma in Sporting Excellence
Supporting talented young athletes to combine sport and education so that they have the skills, knowledge and competence to pursue sporting excellence alongside a career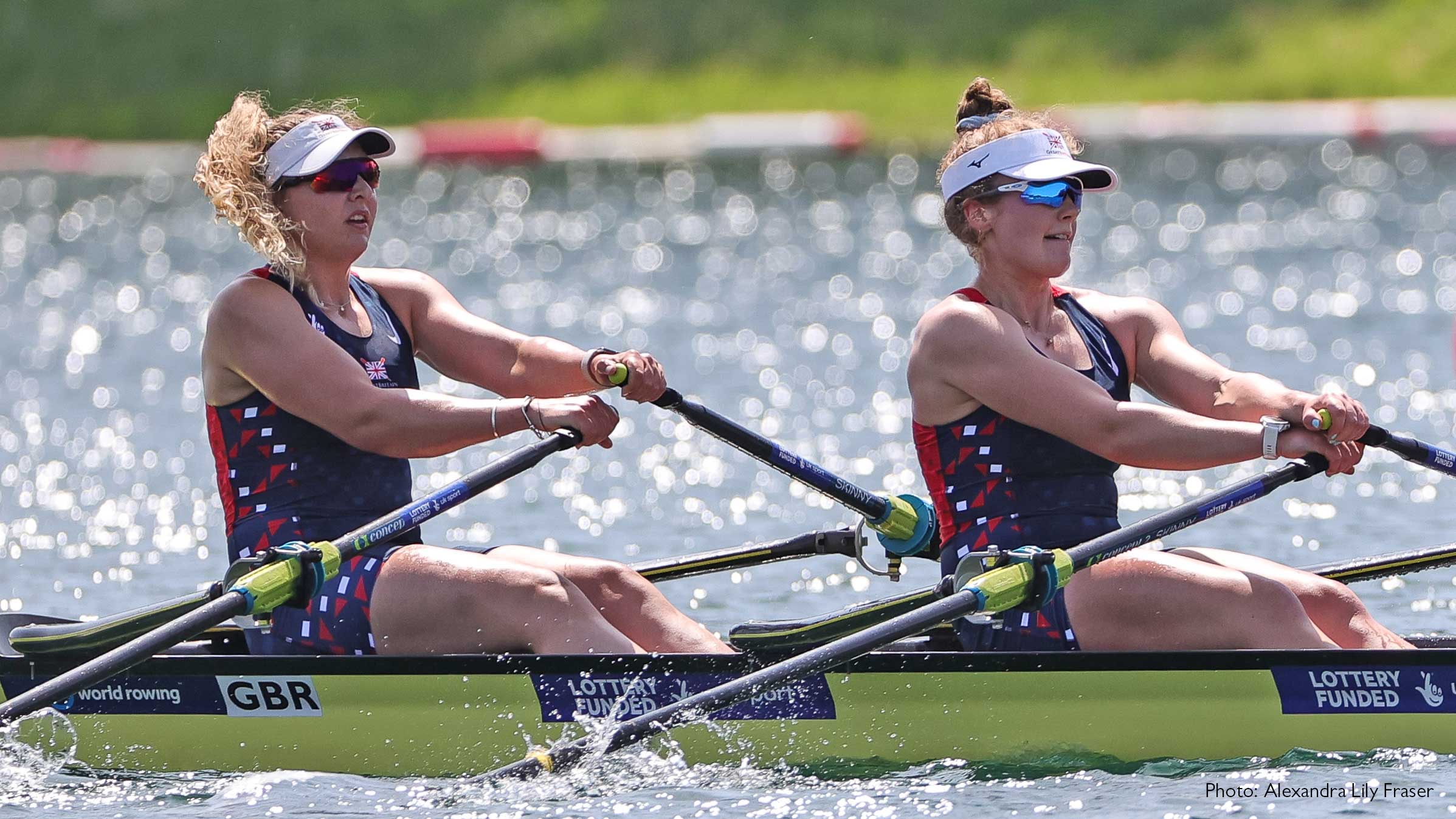 What is the Diploma in Sporting Excellence (DiSE)?
The Diploma in Sporting Excellence is an education programme that covers subjects from technique and race planning to career planning and sports ethics. It supports the key messages that all potential GB team athletes are required to understand, and is part of the wider GB Rowing Team Athlete Development Pathway.
The programme has been designed to support young people to develop and achieve their full potential as athletes as well as gaining an additional qualification. It is intended to be delivered alongside the athlete's other studies, which they must be undertaking at a state-funded school or college.
"The DiSE modules helped me realise what I needed to include to increase my performance!" Millie Warren, 2020
What happens when you complete the programme?
On completion of the 18 month DiSE programme you will receive the Diploma as well as 64 UCAS points. We can also provide references and sign posting as applicable for your next step, whether that be university, a gap year or the working world.
Am I eligible to apply?
We encourage anyone who meets the following criteria to apply for the DiSE programme.
To apply you must be:
Aspiring to perform at national or international level.
Attending a state-funded school or college.
Aged 16-18 years or for those who have an Education, Health and Care (EHC) plan, aged 19-24 years.
Got a question?
Use this form to contact the DiSE Programme Manager, Loretta Williams
Application process
Applications for the September 2023 intake have now closed. Applications for the September 2024 cohort will open in May 2024.
DiSE mentors
Each athlete is supported by a DiSE mentor, with each mentor being a highly experienced coach. Your mentor will support you via in-person and distance-learning and will also arrange club visits to see you in your club environment. Find out more about our DiSE mentors below.
Meet the DiSE Mentors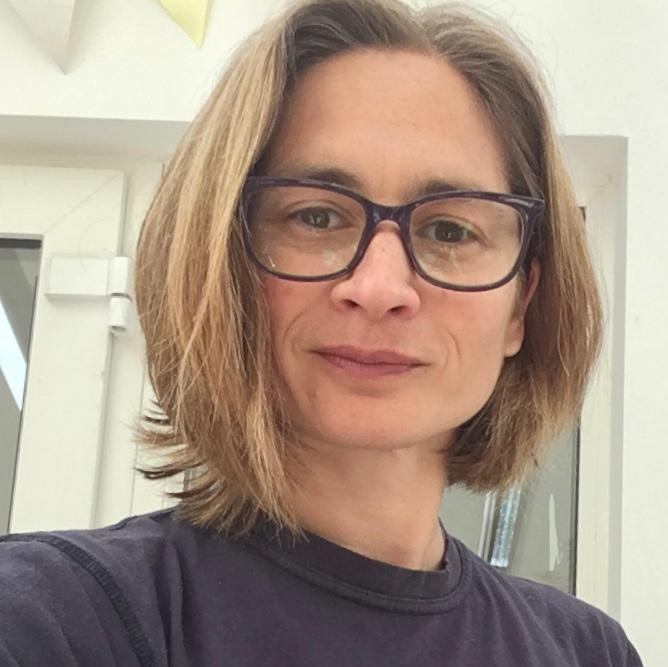 Loretta Williams (DiSE Manager)
Loretta has worked for British Rowing for 20 years starting out as a Development officer in Yorkshire, the North East and Cumbria. She has been involved in the sport of rowing however for 25 years, as an athlete and cox. Loretta is also a silver level coach and has supported athletes on the DiSE programme since 2012, and has been managing the programme since 2016.
When asked what she enjoys most about the programme Loretta said "It can be the little things, those moments when the penny drops with an athlete or when an athlete tells you how much impact the course has had on a really important Championship race. Basically, it's when you see the positive impact that being part of the programme has made to an athlete whether it's big or small!"
---

Eddie Bryant
Rowing as a junior and graduating from university with a degree in Sport and Exercise Science with Physiology, Eddie took up a job as a development coach with British Rowing, involving working as a World Class Start coach with several athletes in Yorkshire. Eddie then moved to Durham School where he is now Director of Rowing and more recently Head of Boys' Games and Director of Performance. He is a Coach Educator with British Rowing and a mentor and a Lead Coach on the Women's Development Programme.
---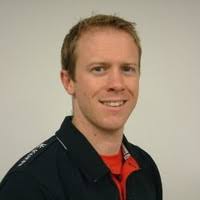 Dan Cooper
Dan started rowing in 2004, but being "slightly" shorter than his fellow crew mates he found that coaching allowed him to fulfil his sporting goals. Dan is passionate about the impact that sport can have on youth development and has coached at grassroots (LYR), club (Lea RC), talent identification and development (World Class Start) and currently works as the GB Rowing Team Junior Programme Assistant coach. Dan is also UK Anti-Doping Educator and regularly runs workshops on this subject. When asked about the DiSE programme Dan said "It is a fantastic learning opportunity for athletes that are starting their performance pathway journey as it covers so many of the skills that the individual will need."
---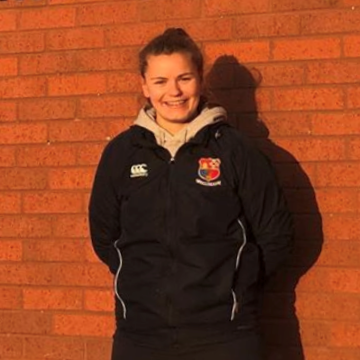 Maria Crowfoot
Maria comes from a rugby background, having played from the age of 4. She has a degree in Sports Science and Geography from Loughborough University and is currently studying a masters at St Mary's University in Professional Development: Rugby Specialism. She has a Level 3 in personal training and a Level 2 in gym instructing. Maria is a level 3 rugby coach, and is Head Coach at Lichfield Ladies RFC, assistant coach with Nottingham Trent University Performance Men's team alongside being an Elite Sports Assessor at Loughborough College on the volleyball DiSE programme. She is looking forward to working with athletes, enabling them the opportunity to develop and thrive on the DiSE programme.
---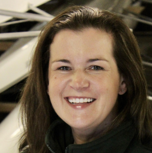 Rachel Hooper
Rachel Hooper is a former international junior athlete with over 20 years' experience as a coach and coach educator. A UKCC Level 4 coach, she has recently completed a Masters in Professional Practice in Sports Coaching. Rachel holds a number of positions in the North West, including Chair of the Coaching Committee and Lead coach for the Women's Development Programme. As a DiSE Tutor, she is particularly looking forward to working with coaches and athletes from some of the smaller programmes in the region to help them reach their full potential.
---

Gabor Morton
Gabor started rowing at the age of 13, progressing into the Hungarian national team before moving to London and rowing with the Lea RC in Hackney.
He is Head of Rowing at a girls' school in Central London, as well as a Coach Educator and Women's Development Programme Lead Coach with British Rowing. Gabor is looking forward to working with talented athletes on DiSE who have the aspiration to progress to the international stage, as well as their coaches.
---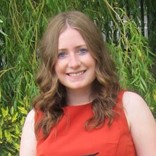 Emily Stout
Emily is a Doctor of Sport and Exercise Psychology (In Training), with a particular passion for supporting the development and wellbeing of young athletes. As a former international level youth tennis player, Emily has first-hand experience of navigating elite level sport alongside educational commitments and hopes to draw on this experience in her role as a DiSE Mentor. Emily has worked as a Sport Psychologist and Athlete Lifestyle Advisor across a range of organisations and sports including Liverpool John Moore's University, England Water Polo and Manchester United amongst others. Emily is a also an LTA qualified tennis coach and welfare officer, along with being an Associate Fellow of the Higher Education Academy (AFHEA).
---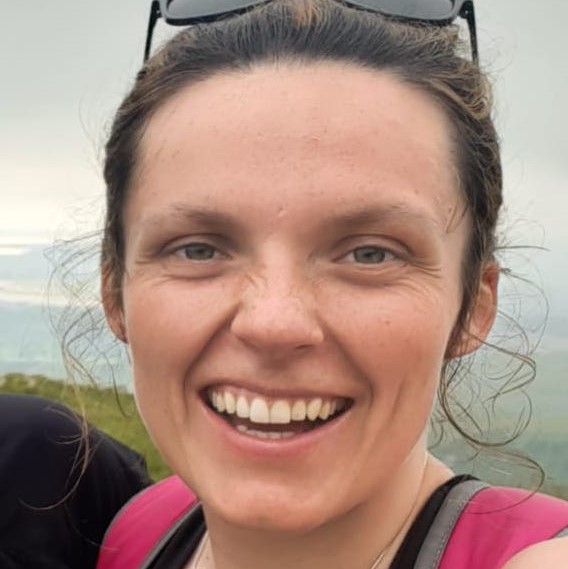 Katie Sparks
Katie comes from a Sport Psychology academic and rowing background. She started rowing in her first year of her undergraduate Sport Science degree at University of Birmingham and has continued to row ever since. The rowing continued and so did her studies, now finishing a PhD in Sport Psychology, specialising in the understanding of the psychology behind competing under pressure and the beneficial impact of sport and performance specific mindfulness. During her doctoral studies she has worked with athletes as a sport science assistant, coach, mindfulness teacher, taught sport psychology at an undergraduate level and is now a Lifestyle consultant for DiSE athletes at British Rowing. She has completed a number of courses Level 2 Fitness Instructing, Mindfulness practitioner, Level 2 Counselling and Level 2 talented athlete lifestyle advisor. At the moment she is finishing her Level 3 talented athlete lifestyle advisor course. All of these courses and experience will support her current role as a DiSE Lifestyle consultant to give the athletes the best possible service.
---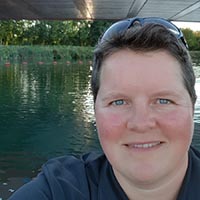 Hannah Vines
Hannah is the Rowing Manager at Dorney and manages Eton's outreach programme. She previously worked at Richmond College on the Sports BTECH and London Youth Rowing.
Hannah was a GB Junior rower herself and was involved in the DiSE programme at its first inception when it was known as AASE and then ASE, so has heaps to offer to the programme and to bring to the athletes with whom she works.
---
Paul Willcocks
I have a 20-year background in the Health and Fitness Industry, graduating from Surrey University with a Sports Science Degree. I started the sport of rowing quite late, at 23 with Vesta RC and then in the main with London RC.
As I moved into coaching, I spent a few years back at Vesta before taking 2 years off to retrain at University to be a Teacher. During this time, I enjoyed working at, London Scottish Rugby Club, with a strength and conditioning focus. I developed my teaching practices working within a PE department in west London, with an emphasis on A-level and GCSE PE, at the same time I returned to coaching with Molesey BC, with their Juniors and finally Senior Men.
I am currently enjoying coaching at St Georges College, Weybridge, whilst balancing my time as a Coach Educator on the DiSE programme with British Rowing.
DiSE graduates currently in the senior GB Rowing Team
Diploma in Sporting Excellence graduates include Olympians, World Championship medallists and junior world champions including: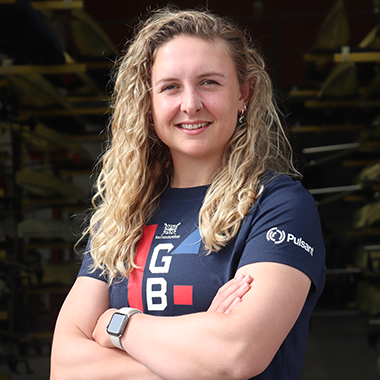 Jess Leyden
Jess was the first British female single sculler to win a World Rowing Junior Championships gold medal in 2013 – the year she graduated with DiSE.
From this impressive start to her international sculling career, Jess moved on up the performance pathway, winning gold at the World Rowing Under 23 Championships in 2016 in the double sculls and bronze at the 2017 World Rowing Championships in the quad. In 2022, still in the quad, she was crowned European Champion, and won bronze again at the World Championships.
She learned to row at Hollingworth Lake RC near Rochdale.
---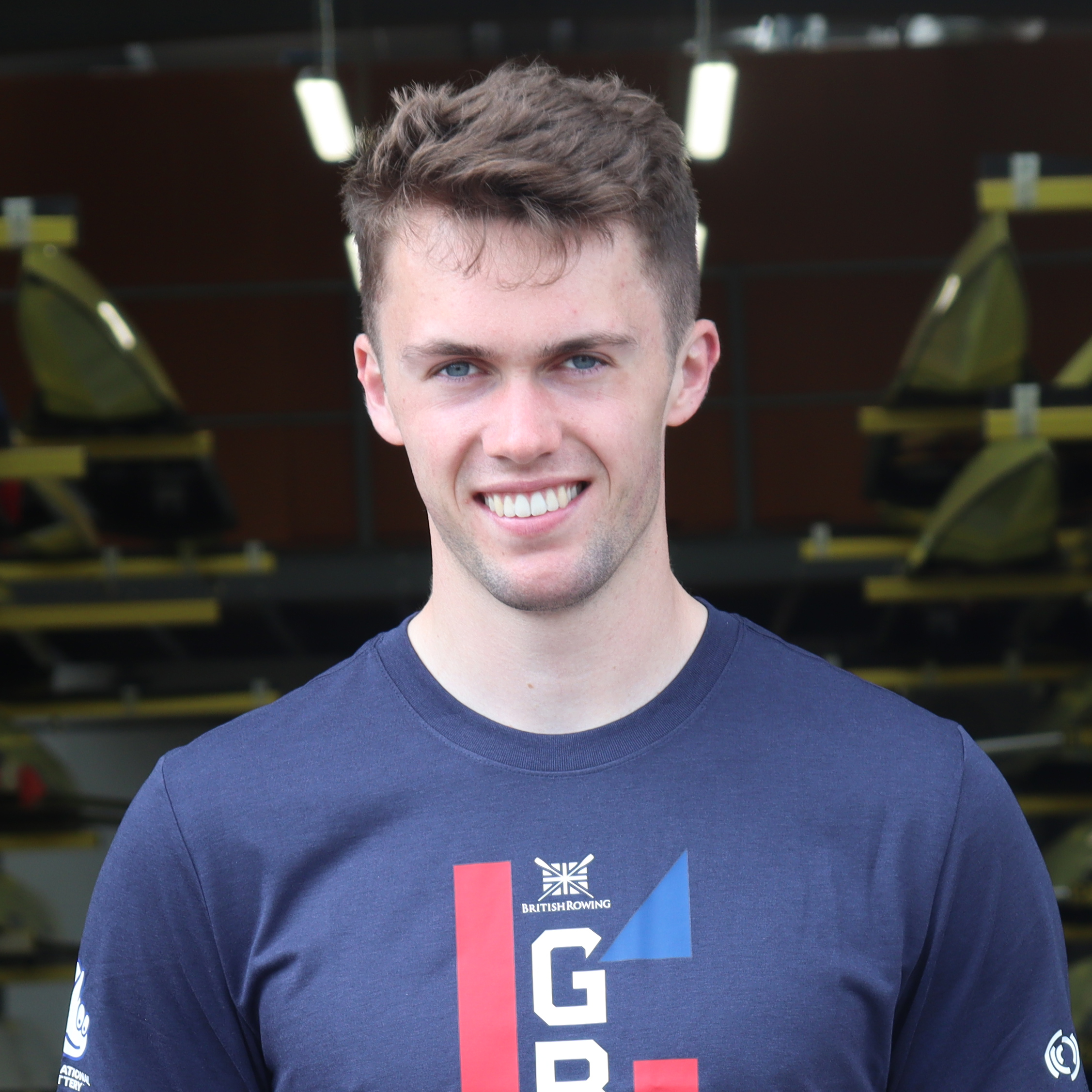 Ed Fuller
Ed joined the GB Para-Rowing Squad in 2022. He went on to enjoy an unbroken international record that season saw him winning gold at World Cup I in the PR3 mixed coxed four, at the European Championships and finally at there World Championships, where he also won the PR3 men's pairs.
He learned to row at Exeter RC and is now a student at Reading University.
---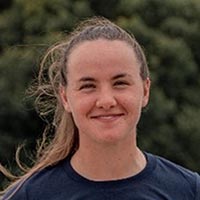 After completing her DiSE in 2020, Lauren represented GB at the World Rowing Under 23 Championships in 2021 and 2022 in the women's single sculls, coming fourth on each occasion.
In 2023 she won the women's single sculls at the Final GB Rowing Team trials in April, and is looking forward to racing for GB this summer.
Lauren is a member of Leicester RC.
Read more about the DiSE programme from some of the graduates