Student Development Programme
Discovering and supporting university rowers with amazing potential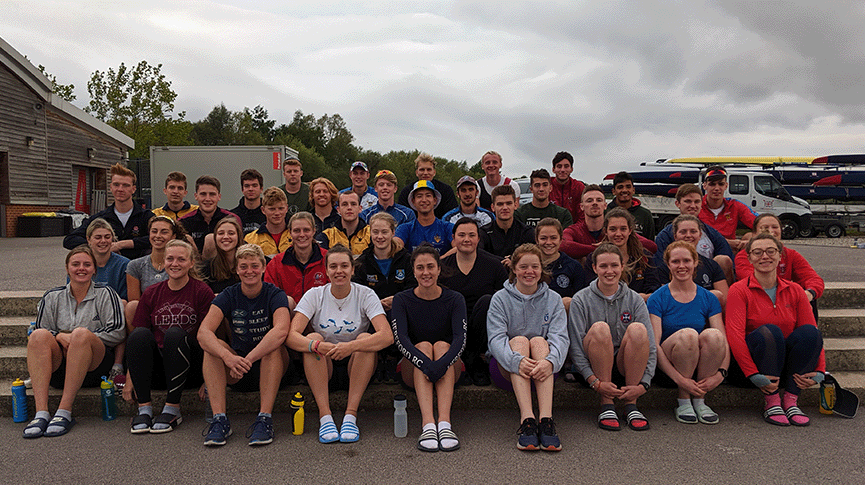 What is the Student Development Programme?
For Rowers: This is your opportunity to show what you are made of and come together with other like-minded students from across the country to drive your development. Even if you start rowing at university you still have the potential to make it to the top of our sport. At the 2016 Rio Olympic Games, 21% of rowers representing Great Britain started their rowing career at university!
For Coaches: This will be an opportunity to develop technical knowledge, coaching skills, expand your coaching network and share experience on developing university rowers. Any coaches at universities are welcome to take part in all activities with or without a rower but must hold a British Rowing Coach membership.
Find out more
How to Apply
2024-25 Dates
Date | Activity | Location
04/05-06/05 | BUCS Regatta | Nottingham
09:00 10/05 | Online Applications Close | Online
19/06 | Confirmation Testing (Invite Only) | Caversham, Reading
06/08-09/08 | Summer Camp (Invite Only) | Holme Pierrepont, Nottingham
10/08| Peterborough City Regatta | Peterborough City RC
Dates & venues may change.
We encourage beginner or intermediate rowers of any ability who meet the criteria set out below to visit us at the British Rowing tent at BUCS Regatta.
Aged 18 to 21
Women who are 174cm or taller and men who are 186cm or taller
Have a minimum of 1 year remaining at university
Hold British Rowing or Scottish Rowing racing membership.
At the regatta, we will have a power test to test your leg and arm power. We'll also take your name, age, height and arm span. Don't worry – this won't tire you out for racing at the regatta as the tests are short and sweet.
Those who show potential will be invited with their coaches to a testing day at Caversham, home of the GB Rowing Team, where we'll put you through your paces. Following the test day, we will invite a selected number onto the programme for the following year.
Applications will open for the 2024/25 programme in April 2024
---
Summer Camp
"I had the best time, it was genuinely a fantastic experience!" Rower Attendee 2019 Summer Camp
The summer camp focuses on developing technical competence in singles. We'll help you develop your confidence in a single scull throughout the camp even if you've never been in one before. At the end of the camp, everyone takes part in the "Student Development Sculling Festival" testing out your newly developed skills in a single.

In the gym, you'll take part in land training with an experienced Strength & Conditioning coach to identify common areas for improvement, learn to move efficiently to be able to perform a more powerful stroke.
We also have an exciting range of education for both rowers and coaches throughout the week.
---
Ongoing Development
"Very friendly and confident British Rowing coaches running the camp, which gave confidence and lots of experience to the volunteer coaches." Coach attendee 2018
For Rowers: All Rowers will be invited to attend the England Pathway series of educational webinars, submit ergo data to track your progress as well as attending the Olympic Pathway Development Regatta.
In addition, rowers who are based in regions running Regional Development Camps will be invited to those camps.
For Coaches: We offer the opportunity for coaches who have attended any of the camps to attend virtual networking sessions. These sessions allow coaches to discuss a range of subjects, share thoughts and experience on a range of subjects relevant to you.
---
Contact
If you have any questions please contact [email protected].