Over 5,000 juniors ready to race at 2023 National Schools' Regatta
1,015 boats have been entered by 153 school and community rowing clubs across the UK and Ireland for NSR, which takes place from 26-28 May at Dorney Lake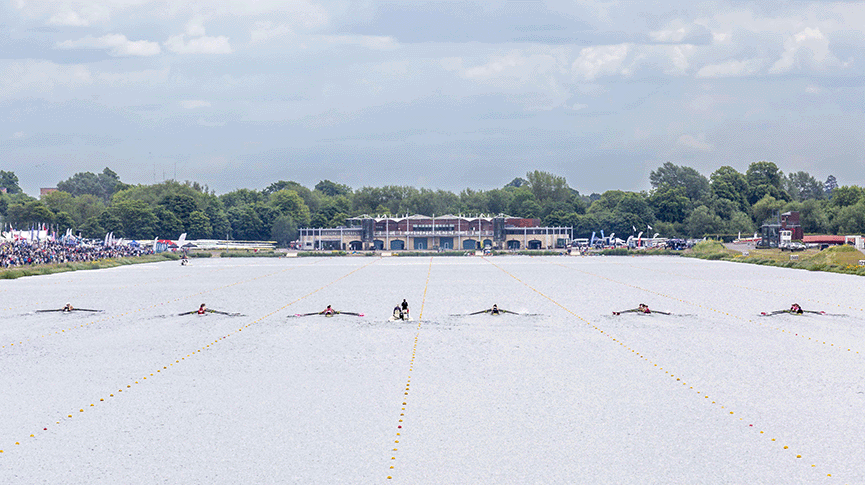 47 events across three days of racing
Th first day of the regatta, Friday, 26 May, will see Junior Under 14 and 15 crews race in coxed quads, octuples, coxed fours and eights over 1.000m.
On Saturday and Sunday, 27-28 May, the Junior Under 16 to Championship events are held in single sculls, double sculls, coxless pairs, coxed and coxless fours, quads and eights over 2,000m.
Live results will be available from TimeTeam.
Festival atmosphere and lots for spectators to enjoy on site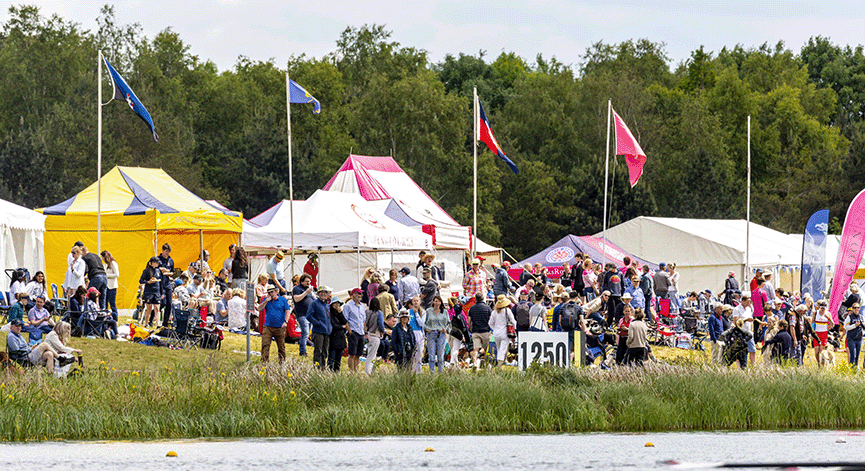 The regatta has a joyful festival feel with over 70 school and club marquees, many with club flags flying above, based on the south-side of Dorney Lake. Parents, brothers and sisters and other spectators and supporters within these areas can be relied on to produce the 'Dorney Roar', cheering on every race and giving junior rowers a very special sporting experience.
National Schools' Regatta also hosts a University Zone where students from colleges and universities meet and engage with competitors to showcase the pathway to higher education with prospective student athletes from all backgrounds. This year, 11 different universities will be represented, all eager to speak to young rowers about the opportunities and benefits to combining academics and rowing through tertiary education.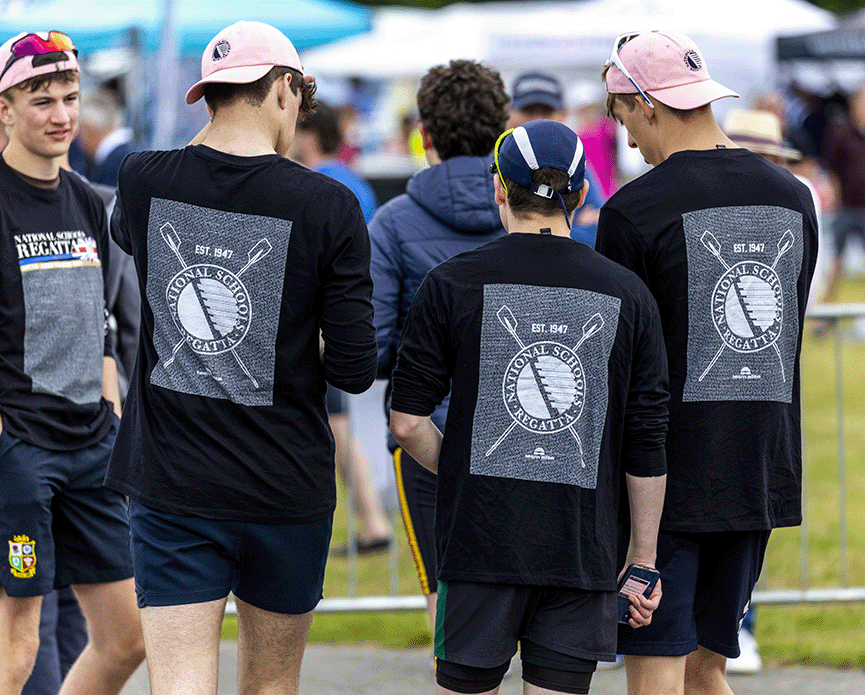 The Regatta Village is an area dedicated to showcasing high quality rowing related goods and experiences. It is the place to locate a perfect gift for every rower and everyone else in the family. As well as giving you the chance to buy every type of rowing gadget or clothing option, these businesses are also supporting junior rowing by attending the regatta.
The Row Show is the area for Coaches and Competitors where support and help is available to make sure crews are ready to race.  Repairs of boats by Janousek and Stampfli and blades by Concept 2 will be undertaken if needed by crews.
Can't get to the regatta this year?
No problem! The 2023 regatta is being live streamed by Giggabox, a leading sports event and content production company.
The race commentary team led by Robert Treharne Jones, will  draw on the Olympic and World Championship commentary experiences, bringing the very best coverage for rowing fans around the world.