World Rowing Coastal Championships 2022 starts search for volunteer WaveMakers
We are looking for volunteers to join our crew of WaveMakers helping deliver the event in Saundersfoot, Wales in October – no rowing experience necessary!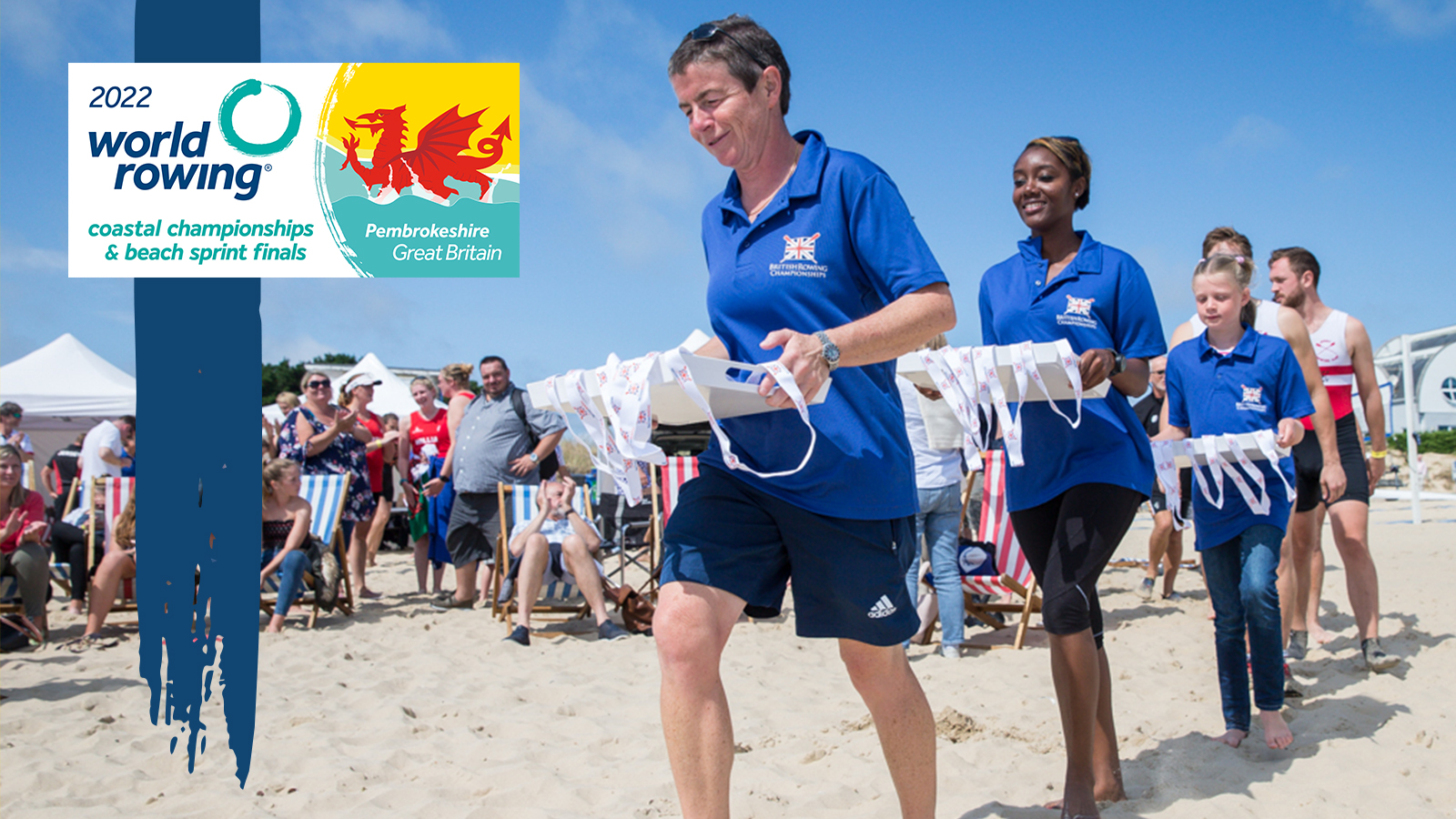 The search is on for 200 volunteer WaveMakers who will help welcome the world of coastal rowing to the Pembrokeshire coastline in October this year.  Applications are now open online and you don't need to be a rower to get involved.
Roles are available right across the event and include helping on the water, looking after athletes, working in the content team and supporting the many spectators expected at the event. Each of the WaveMakers will receive training in advance of the event to make sure that everyone is confident come event day and some funky WaveMaker kit to help them stand out from the crowds.
Event Director, Rachel Dulai said: "We're really excited to be opening applications for anyone to become WaveMakers today. The Welsh and rowing communities have already shown great enthusiasm for the event and so we're excited to give everyone a chance to be part of this event. We know that our WaveMakers will set the tone of this event and ensure everyone visiting will remember their visit and warm welcome to Saundersfoot."
To help encourage a broader mix of volunteers, the event is innovatively offering the chance to apply alongside a friend. Dulai commented further, "Sometimes it's nice and comforting to share the experience of a major international event like this with a friend. We're delighted that for our event, you can apply with a friend who you'll be able to work alongside at the event."
Applications to become a WaveMaker can be completed online at https://www.worldrowingcoastals2022.org/volunteer and close at 09:00am on 16 February 2022.