Age and location are no limit to competitors at the Mizuno British Rowing Indoor Championships
The entries are in and this year's Championships has yet again shown how indoor rowing appeals to a broad and diverse group of participants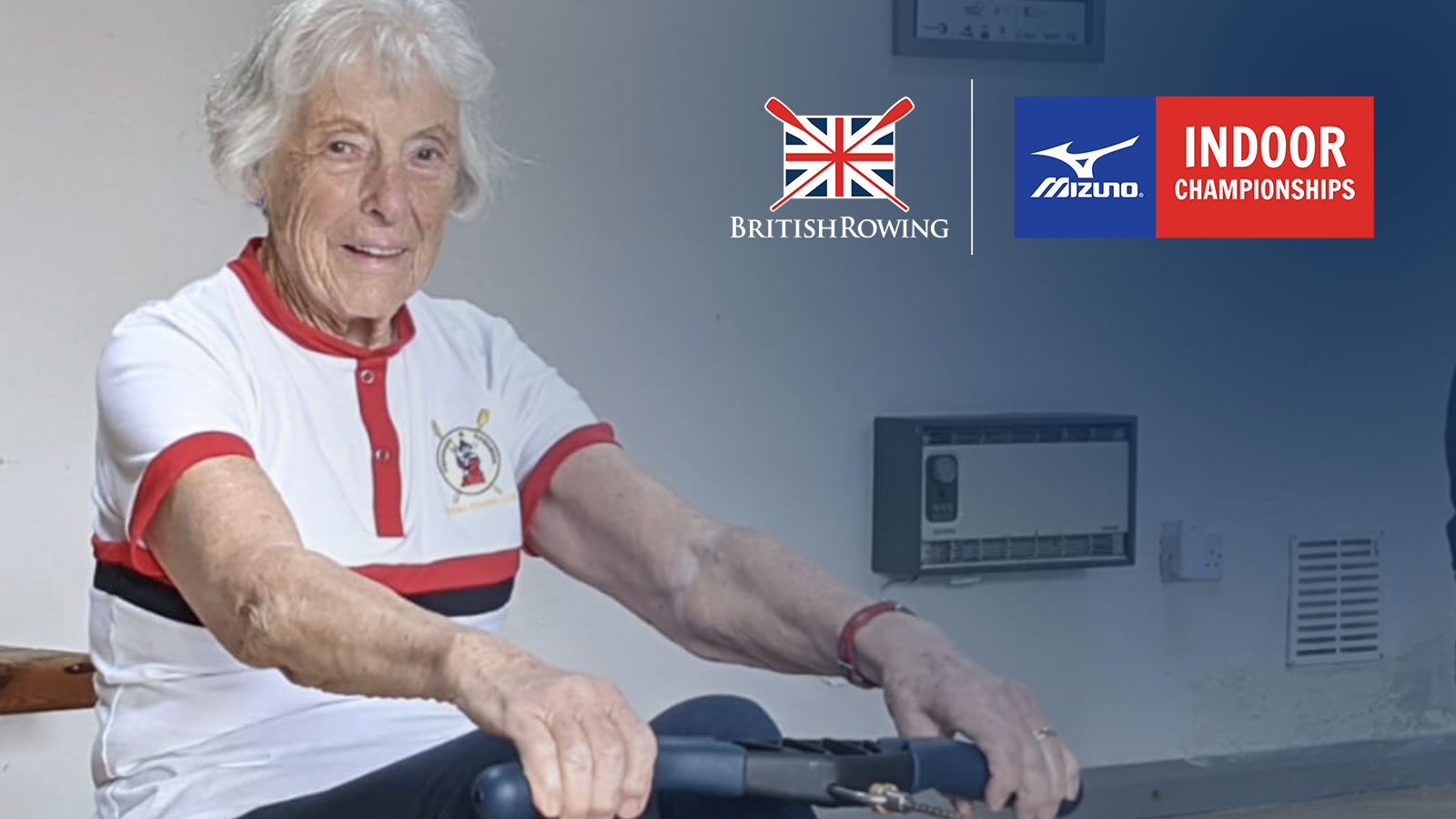 With this year's Mizuno British Rowing Indoor Championships being held virtually again, this has helped allow a wide range of competitors to take part. Entries are now closed and the event will see rowers aged from 11 to 95 and from 32 different countries take part.
Age is certainly no barrier to competing at the Mizuno British Rowing Indoor Championships as our two oldest competitors show. Alan Bell will be the oldest competitor in the competition at 95 with Val Coleman not far off as the oldest female competitor at 93. Getting on the machine is achievement enough at that age but both have target times that many of our younger rowers would be happy with!
Val Coleman, 93,  appreciated the broader benefits of indoor rowing, "It's great to have challenges like the Mizuno British Rowing Indoor Championships that give us a goal. I train with a lively gang of ladies and we keep each other going."
Indoor rowing is hugely flexible and the rowing machine can be used in a range of settings. A number of programmes have been set up using indoor rowing in prisons and we are delighted to welcome eight indoor rowers from Her Majesty's Prison Stocken to race.
As is always the case at the British Rowing Indoor Champs, there is a large contingent of adaptive rowers. Last year, British Rowing developed updated classifications to allow more people to compete in para and adaptive indoor rowing. This year over 40 adaptive rowers will compete including Paralympian, Benjamin Pritchard, fresh from his Paralympic debut in Tokyo.
Benjamin will be joined by a number of his GB Rowing Team-mates with the GB women's squad racing in the 1-minute category and a selection of the men's and women's squads competing in some special exhibition relays. Demonstrating that indoor rowing is also a strong cross-training tool, international discus throwers Jade Lally (Commonwealth bronze medallist 2014 and Rio 2016 Olympian) and Chris Scott (Commonwealth Games 2010) will also be racing.
Look out also for current world and British record holders Alice Mason in the PR3 2000m 30-39 age group, Justin Reston in the lightweight women's 50-54 2000m and Mike Hurley in the men's 85-90 2000m.
The 2021 Mizuno British Rowing Indoor Championships will take place on the 4 December with competitors racing online from their own homes, gyms and clubs. We'll be bringing you all the action with our live broadcast, hosted from the home of the GB Rowing Team in Caversham, for free on the British Rowing website.
It's the first time that the national training centre will host the virtual event online with athlete interviews and commentary during the day. Look out too for expert advice from the team's world class support services and performance specialists. One of the day's highlights is sure to be the live streaming of the inter-squad relays featuring returning Olympians and new senior squad members, as mentioned above.
All in all, there's plenty to look forward to – roll on BRIC21!