Update on 2021 British Rowing Indoor Championships
Following advice from leading sports medical experts, we have taken the decision to run the British Rowing Indoor Championships as a virtual event in 2021 on Saturday, 4 December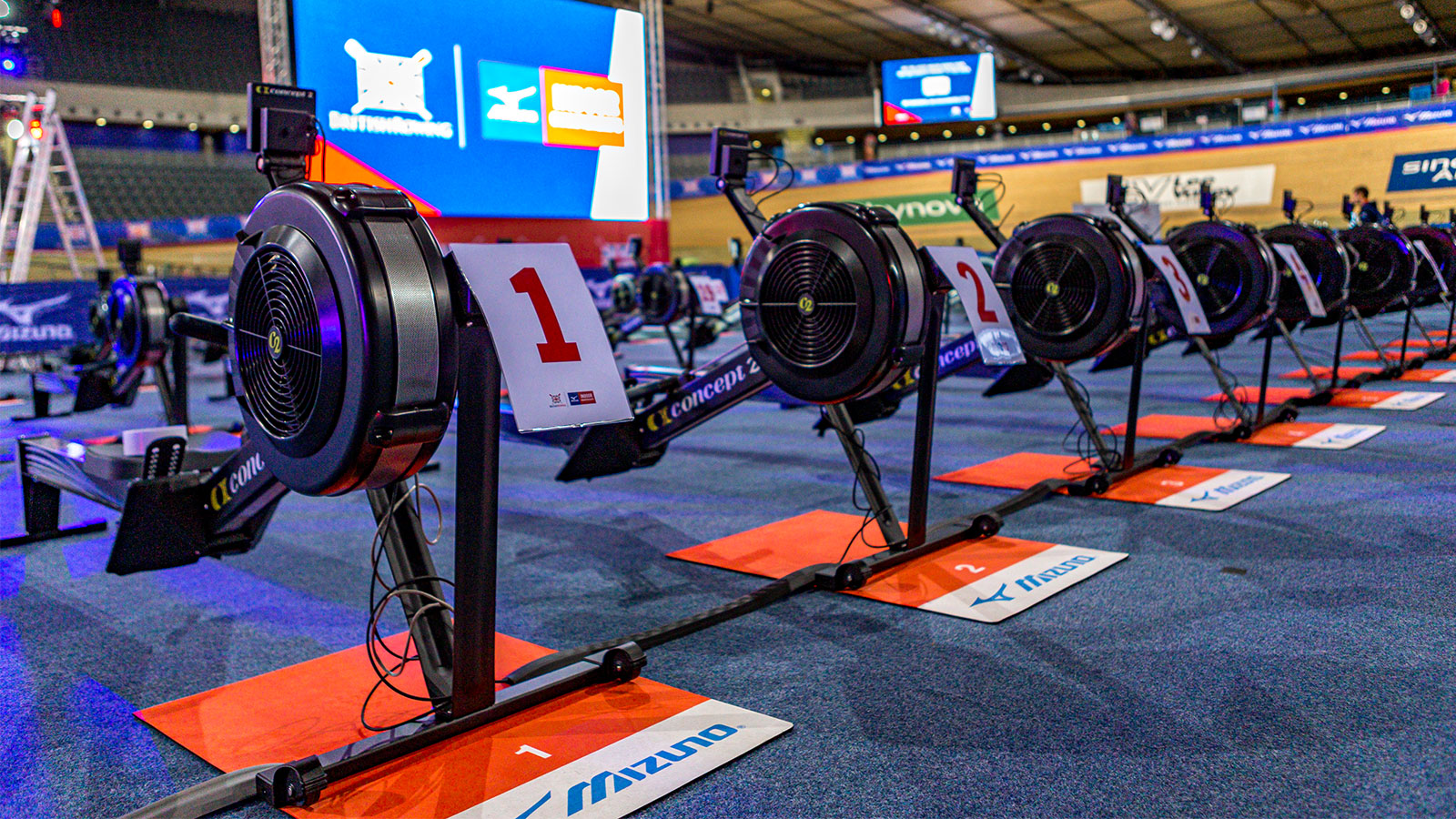 Throughout this year, it has been our intention (and desire) to run the British Rowing Indoor Championships as a normal (or at least as normal as possible with appropriate COVID mitigations), in-person event. After careful consideration, we have decided that it will not be feasible to run an in-person event in December and so, the British Rowing Indoor Championships will run as a virtual event on Saturday, 4 December.
We have been continuously monitoring the situation and liaising with some of the top medical experts in world sport and public health to understand what the requirements would be to organise the event in a way which would be safe for everyone involved in the event including competitors, volunteers and organisers. Unfortunately, the feedback from these experts and the uncertainty around what level of COVID-19 there may be in the community in December has led us to our decision.
Chair of the Organising Committee, Nick Hubble commented, "Whilst we're disappointed not to be able to return to the velodrome this year, we are excited about delivering another step up in online or e-rowing events. It will also mean there is an exciting set of rowing events on the same weekend across the country (including the Head of the Float, Newark Head, Wycliffe Small Boats Head and Hampton Small Boats Head) meaning there really is something for every rower!"
We are in the process of finalising arrangements for the event to ensure that the event continues to innovate and deliver a fantastic competitor experience even in an online format. We expect to open for entries in the next couple of weeks so if you'd like to be the first to know, subscribe to the British Rowing Mailing List now.
It will be our intention to return to an in-person event for the 2022 British Rowing Indoor Championships.